NCAA
The Top 10 Most Memorable Gymnastics Moments Of 2020
The Top 10 Most Memorable Gymnastics Moments Of 2020
Here's a look back at the top gym moments of 2020 in no particular order - the good, the bad, and the...dare we say...unprecedented.
Dec 15, 2020
by Miranda Martin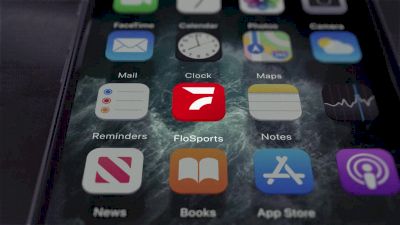 Though 2020 had fewer gymnastics meets than years past, there were still a ton of memorable moments this year. Here's a look back at the top gym moments of 2020 in no particular order - the good, the bad, and the...dare we say...unprecedented.
Kyla Ross, Madison Kocian, Maggie Nichols, and more - these seniors may not have gotten the ending they deserved, but they won't be forgotten anytime soon in NCAA gymnastics.
Many soon-to-be high school graduates committed to colleges on scholarships by completing their signing days, and we are so excited to watch them compete at the collegiate level! Aleah Finnegan to LSU, Kara Eaker to Utah, Alexis Jeffrey, Emma Malabuyo, and Jordan Chiles to UCLA, Sunisa Lee to Auburn, Jade Carey to Oregon State, Morgan Hurd, Riley McCusker, Shilese Jones, and Leanne Wong to Florida, and more!
3. Olympics Postponed Until 2021
This wasn't a fun moment, but certainly memorable. The 2020 Olympic Games were pushed back to 2021, and it altered the training of many gymnasts who were already shifting to peak in July 2020. This postponement also gave injured gymnasts or those just starting comebacks more of a chance to train, but we will have to wait until this summer to see how it ultimately affects who is selected to represent the USA in Tokyo!
Lexy Ramler aimed to achieve the coveted NCAA perfect ten for a few years, and early in 2020 she told FloGymnastics, "this season I definitely really want to get that perfect score. I've been working for it for a few years, and that would definitely be a huge goal to accomplish this year." Not saying we're definitely good luck or anything, but she finally achieved that goal two times over on beam right after interviewing with us, during her junior season.
Dream come true ❤️ https://t.co/Y625E2xQXu

— Lexy Ramler (@LexyRamler) January 19, 2020
Unfortunately, the trend of NCAA programs, especially men's gymnastics programs, being cut due to funding issues only increased this year. Iowa Men's Gymnastics, Minnesota Men's Gymnastics, the University of Alaska Anchorage Women's Gymnastics, William & Mary Men's and Women's Gymnastics, and Seattle Pacific Women's Gymnastics decided to cut their teams in 2020. William & Mary decided to reinstate their women's team, but the other teams were not able to do so, disappointing many current, future, and alumni gymnasts as well as fans.
6. Simone Biles Dropped Crazy Training Clips
At this point, we're so used to Simone being the GOAT that you'd think anything she does couldn't shock us, but she still managed to drop some pretty crazy training videos this year that had heads spinning. Between a Yurchenko double pike vault, a double layout CONNECTED TO a double tuck, a triple back pike, and a triple twisting double back dismount off beam, her 2020 training clips were crazy good.
haven't done a double tuck since I was probably 13 - here you go pic.twitter.com/B93QP4ALHc

— Simone Biles (@Simone_Biles) July 14, 2020
Just when we thought we wouldn't see any international competitions in 2020, Japan hosted the Friendship and Solidarity competition. Though it was nothing like we were used to seeing, it was a treat to see some of our favorites from multiple countries take the competition floor once again and safely get back into competition mode.
For the second year in a row, Ana Padurariu won the Elite Canada competition! The novice, junior, and senior sessions were all fun to watch, but Padurariu stole the show with strong, clean routines.
Obviously, the NCAA season didn't come to a full conclusion, but after ten weeks of competition, Oklahoma ended in first with an average team score of 197.916 and a high of 198.450, Florida in second with an average of 197.786 and a high of 198.375, and UCLA in third with an average of 197.268 and a high of 198.025. Unfortunately, we'll never know what would have happened at the 2020 NCAA Championships, but we do know that those numbers were too close to count out any of those teams as a possibility.
We can either sit and wonder "𝙬𝙝𝙖𝙩 𝙞𝙛" or we can celebrate 𝕨𝕙𝕒𝕥 𝕨𝕒𝕤.

Today and every day, we 𝕔𝕖𝕝𝕖𝕓𝕣𝕒𝕥𝕖 ✨ pic.twitter.com/MqvHV8FEMg

— Oklahoma Women's Gym (@OU_WGymnastics) March 19, 2020
Though we missed out on many elite competitions in 2020, the American Cup was the last hoorah on March 7th, and it was a great meet. Morgan Hurd and Sam Mikulak won All-Around in their respective divisions, bringing Hurd back up in the spotlight in USA Gymnastics.
VICTORY for @morgihurd 🏆

Her magnificent performance on floor solidified her SECOND American Cup win!@USAGym | #AmericanCup pic.twitter.com/Qsm2C0kG1N

— #TokyoOlympics (@NBCOlympics) March 7, 2020
As always, it was a year full of hard work, overcoming setbacks, and defying gravity. We look forward to a year full of exciting competitions and new skills in 2021!