FIG
What To Expect From The Friendship & Solidarity International Competition
What To Expect From The Friendship & Solidarity International Competition
After months without international competitions, gymnastics fans mark their calendars for the Friendship & Solidarity meet.
Oct 26, 2020
by Miranda Martin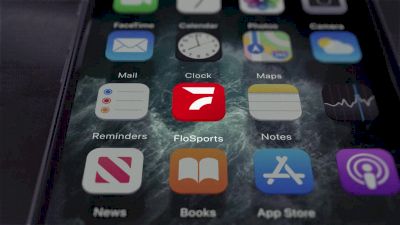 After months without international competitions, gymnastics fans can mark their calendars for a treat at the beginning of November! On November 8th, a competition named "Friendship and Solidarity" will take place in Japan. As the name suggests, this one-day competition will be fun and lighthearted, getting gymnasts back into competition mode.
USAG will send six athletes to the competition to compete alongside gymnasts from China, Japan, and Russia. The other three countries are each sending eight gymnasts, four men's and four women's gymnasts. You can find the full athlete list here.
Three Men's National team members, Paul Juda, Yul Moldauer and Shane Wiskus, and three Women's National team members, Sophia Butler, eMjae Frazier, and Shilese Jones, are attending from the U.S. USAG is only sending six rather than eight gymnasts because they opened the invitation to the entire Men's and Women's National Teams, and took everyone who was interested in attending.
"We only wanted to participate if our athletes wanted to participate in the event, we weren't going to force anyone into this kind of thing if they didn't want to," Stefanie Korepin, USAG's Chief Programs Officer commented.
How The Competition Works
Gymnasts will not compete with their respective countries, instead, they will be competing on mixed teams, comprised of gymnasts from different competing nations. This is a way to jump back into competition, but keep it low stakes.
In both the Men's and Women's competitions there are two teams, both named Team Friendship and Team Solidarity. Every gymnast can compete in each event, but only the top three scores from each event count towards the overall team score.
COVID Precautions
This is the first meet back in months, and it will follow strict medical guidelines to ensure safety for all participants.
"We wanted to make sure that it was a safe environment for our athletes to travel to and that they felt comfortable doing it," Korepin shared, stating that USAG worked alongside the FIG medical team to work out all the medical protocols before presenting the opportunity to the athletes. Korepin added, "We didn't even want to offer it to our athletes unless we felt it was the lowest possible risk for them and their health to participate in the event."
These medical guidelines include regular COVID-19 testing and a "bubble" atmosphere for athletes, created by private travel and lodging.
For eMjae Frazier, this is not only her first international competition but her first time out of the country. To leave the country but stay in a bubble and not be able to explore is definitely a unique 2020 experience.
"It'll be a little rough, not going out and being able to see as much as we want, but to be able to compete again, I'm okay with it!" Frazier shared with a laugh. This is also Frazier's senior debut.
Why Didn't More Gymnasts Accept?
This opportunity arose rather suddenly, as it was presented to USAG in late August/early September, and to the gymnasts around mid-September once they worked out safety precautions. This last-minute notice, combined with the pandemic, was likely a deterrent for many gymnasts. After months with no news of meets, many gymnasts were not working routines just yet.
"A lot of the guys turned them down because they didn't have places to work out or they weren't in shape yet, and I was fortunate enough that I was in a gym early enough that I was doing routines already," Moldauer shared. The gymnasts going, however, felt ready.
"It's short notice, but I trust in not only my coaches but also all the years of gymnastics I've been doing to be able to get myself ready to compete."
-eMjae Frazier
Training In A Pandemic
This competition is a huge change for gymnasts, many of whom weren't able to train just a few short months ago.
Moldauer wasn't able to get into a gym from March when they shut down all the way until late June, instead doing morning runs and conditioning circuits. AAI sent him a pommel horse to use in his garage, and he put hooks in the ceiling for ring strength.
"We found ways to still work out, but it was definitely challenging mentally because if you look back at March, you're only two, two and a half months away from Olympic Trials, the biggest competition you've been waiting your whole life to go to to make the Olympic team, so it was definitely a mental challenge," Moldauer stated.
Once they were able to get back into the gym, training with no upcoming goals in sight was still challenging.
"Honestly, I can say it's been pretty hard," Frazier said. "I know a lot of people have been wondering when their next competition is, and if they have the motivation to keep pushing without knowing if there's going to be a meet coming up, but with my past injuries, and having major surgery on my knee, I felt like I needed to push hard, so when I did get the chance that I'd be able to compete and go out there and represent the USA."
getting back into the swing of things🤪 pic.twitter.com/K9ANiBC8ko

— Shilese Jones (@ShileseJ) July 1, 2020
Excitement Of Competing Again
Through all the uncertainty of the last few months, athletes getting the chance to get back out on the international stage and compete is really exciting, especially for Korepin. "That's what we do - we train so we can get out there and compete, and so to have that opportunity is really exciting," she shared.
The most exciting aspect of this competition is perhaps that it is a signal of the gymnastics world moving back into competition season and towards the 2021 Olympics.
"I think it's a really special moment, this is kind of the point where we're almost moving past this pandemic, and to be a part of that journey, you have to take a step back and be very blessed and honored that you're going to be one of the first guys going back out there and representing this country after this whole pause on everything."
- Yul Moldauer
"It's a huge opportunity, I'm super excited to go see all the other competitors, I'm excited to feel the nerves again, and honestly, I'm really excited to go on an international trip with the USA guys. It's always a special moment for me, and I know it's going to be a great time."