NCAA
William & Mary Are The Latest School To Cut Their Gymnastics Teams
William & Mary Are The Latest School To Cut Their Gymnastics Teams
William & Mary alumni and current gymnasts grapple with men's and women's gymnastics teams being cut.
Oct 7, 2020
by Miranda Martin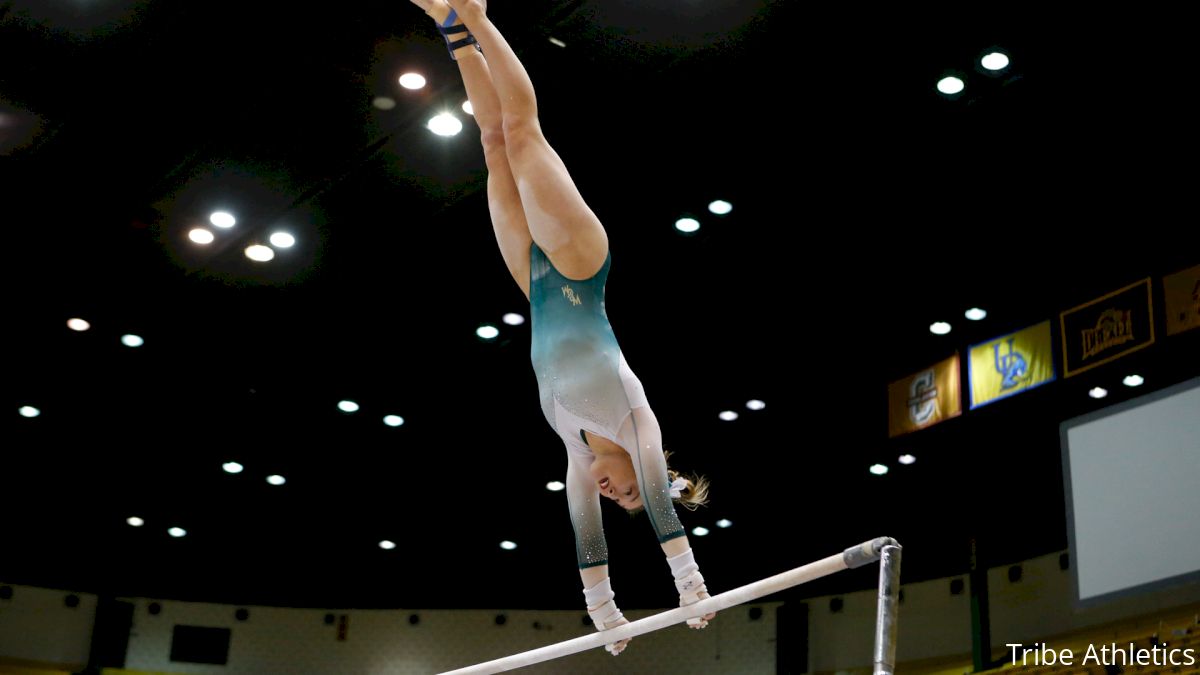 This year is a disappointing time for all sports fans, and gymnastics fans are no exception. After months of canceled meets, pushing back the Olympics, and training centers on lockdown, the latest 2020 gymnastics disappointment is multiple NCAA programs cutting their gymnastics teams. William & Mary cut both their men's and women's gymnastics teams in early September, just the latest of many announcements this year about cutting teams.
Iowa Men's Gymnastics, Minnesota Men's Gymnastics, the University of Alaska Anchorage Women's Gymnastics, and Seattle Pacific Women's Gymnastics also decided to cut their teams in 2020. Though William & Mary gymnasts are not alone in losing their program, it does not make the news any less shocking or emotional.
William & Mary cut seven teams with this announcement, including Men's and Women's Swimming, Men's Indoor and Outdoor Track & Field, and Women's Volleyball alongside Men's and Women's Gymnastics, which were all discontinued after the 2020-2021 academic year. These cuts directly affect 118 athletes and 13 coaches but frustrated and appalled many more in the sports community.
Financial Concerns
Student-athletes and coaches received the news first over video conferences, then William & Mary shared the decision in an open letter, citing financial difficulties as the main reason for the decision.
"William & Mary Athletics sponsors 23 varsity sports, more than any conference peer and more than the average Division I institution despite our relatively small size. Due to the escalating costs of operating 23 programs, a structural deficit of over $1 million emerged several years prior to the COVID-19 pandemic. The pandemic and associated financial climate exacerbated this situation," the athletic department shared in their open letter.
Despite William & Mary's claims, some feel the financial burden is not a good reason to cut Women's & Men's Gymnastics.
"The gymnastics team is one of the lowest cost varsity sports at W&M, but are still able to be successful despite our lack of resources. The school is maybe saving a few drops in the bucket by eliminating our program, but what we're trying to show is how much more in the grand scheme of things the school is losing because we are such a low-cost sport," shared Gaby Johanek, a 2018 William & Mary Gymnastics Alumni.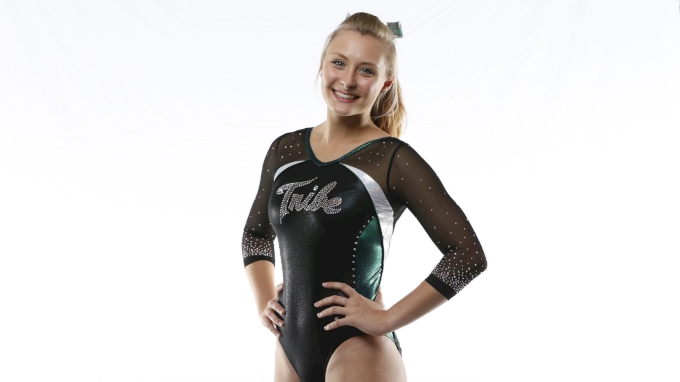 William & Mary never alerted alumni and supporters of the fact that the gymnastics team was struggling financially. Many comments on their social media pages reflect the anger and distrust this has brought to the community since the decision was made without any warning.
"We were never notified that the team was in jeopardy, even though the school claimed we were. Over the past six years, alumni donations for Women's Gymnastics increased exponentially, whereas other sports fundraising efforts have declined, so saying that there was no potential to raise the funds is simply not true. We were never made aware that they needed funds, and if they give us the chance, we can band together and show that we are able to do so."
- Gaby Johanek, William & Mary alumni
Criteria For Cutting Teams
The Athletic Department gave 11 criteria used to decide which sports to cut, including but not limited to "potential to further the goals of the Athletics strategic plan, ability to build community, proven and/or potential for competitive success, viability as an NCAA sport, number of competing programs in the mid-Atlantic region, dedicated NCAA Division I-caliber facilities, operating costs, diversity and gender equity, compliance with Title IX, alumni and donor financial support, and the ability to generate revenue."
Johanek weighed in on the criteria, calling it "smoke and mirrors." She stated, "Tribe gymnastics was only lacking in 2 points - having dedicated NCAA Division I-caliber facilities and the ability to generate revenue for the university."
"No one comes to W&M for our gym, we don't have fancy state of the art facilities, we don't have a "Christmas in October" with all of our new team gear, and we don't have the most scholarships, but that doesn't stop us, we pride ourselves on doing more with less."
- Gaby Johanek, William & Mary alumni
Johanek isn't the only gymnast or alumni to feel that way.
Christian Marsh, a junior on the Men's team, shared in Johanek's frustration.
"I didn't go to practice 20 hours a week from the time I was in middle school because I wanted fame, I didn't do it for clothes covered in the athletic department logo, and I didn't even do it for a scholarship. I became a collegiate gymnast because I love what I do."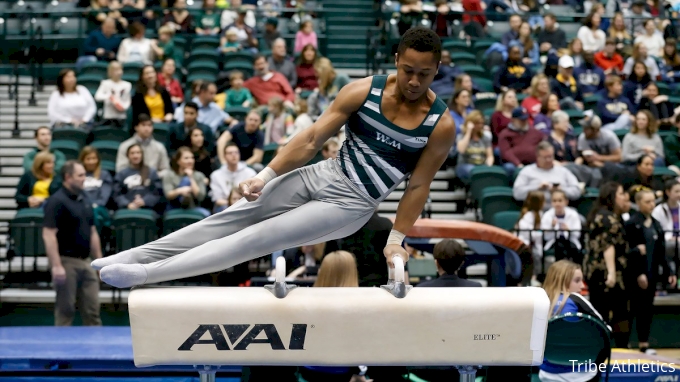 "As far as being a revenue-generating sport," Johanek elaborated, "no sport at W&M can do that, it's just not a possibility for a school of our size who is way more focused on academic rigor."
Current Athletes Are In A Tough Place
Many of the current student-athletes came to William & Mary for the sports teams themselves, which puts these students in a tough place.
Katie Waldman, a current senior on the women's team, shared that the "short and scripted zoom call...was heartbreaking and the timing could not have been worse. Tuition had already been paid, the freshman had just begun practicing and the upperclassmen were on their way to campus."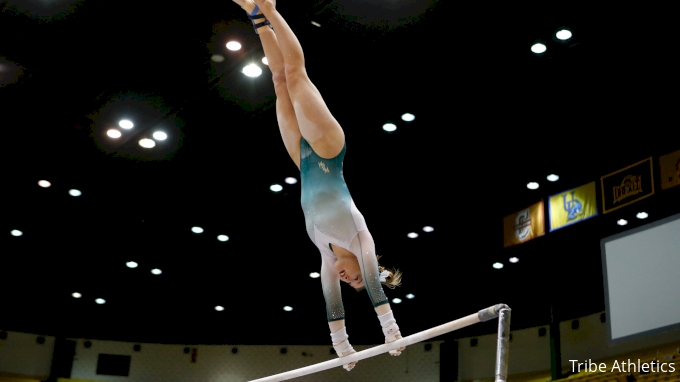 Gymnasts who still have eligibility past the 2020-2021 season are left with a decision to make: switch to a school with a gymnastics program and leave William & Mary, or stay and be done with their sport, potentially for good?
"I'm still not totally sure how this is going to affect my career. I can say for sure that I am not ready to be done with gymnastics. However, even though I have only been at William and Mary for two months, I have absolutely fallen in love with the school, campus, and community, and it absolutely feels like home," sophomore Sarah Brownstein shared.
Sarah Brownstein, sophomore, spoke to the W&M Board of Visitors last week expressing the devastating impact this decision has on many student-athletes.

Have you emailed 📧and called ☎️ President Rowe and the Board of Visitors yet to share your thoughts? #savewmgymnastics pic.twitter.com/U1qsL2r40b

— savewmgym (@savewmgym) October 1, 2020
Despite all the uncertainty and tough decisions, Waldman assured FloGymnastics that "we will be ready to compete [this season] and show the administration that we are worthy of being a varsity team at William and Mary."
Men's Gymnastics
William & Mary losing men's gymnastics is a particular heartbreak in a year when so many men's programs are cut. When men's college gymnastics programs shrink, it directly affects the strength of the Olympic Men's Gymnastics team.
Marsh shared, "Eighty percent of the men who competed for Team USA either at the Olympics or at World Championships came from collegiate Men's Gymnastics teams. If the opportunity to compete in collegiate gymnastics is eliminated nation-wide, then the sport of Men's Gymnastics could very well go extinct in the United States. I do not see how we will be able to remain internationally competitive if Men's Gymnastics is no longer supported at the collegiate level."
Christian Marsh spoke on Wed night at the W&M Board of Visitors listening session. Since then President Rowe and the Board of Visitors have expressed interesting in rebuilding trust & continuing the conversation regarding the termination of the 7 Tribe sports. That means... pic.twitter.com/GlR9jGcnbX

— savewmgym (@savewmgym) September 26, 2020
These recent cuts pushed the College Gymnastics Association (CGA) to sponsor the Stronger Together Campaign, put together by the collegiate gymnastics community, where people can donate directly to any of the schools where Men's Gymnastics needs fundraising.
"It is very concerning that Athletic Departments continue to cut programs during financial struggles as a result of the COVID pandemic. It is disappointing that the easy solution has become the go-to solution for some universities...the future of our sport will be determined by how our community responds to our current situation," the CGA stated.
"Although I am beyond disheartened by the elimination of Tribe Men's Gymnastics, saving our team isn't just about William & Mary," Marsh warned. "Saving our team is about fighting to keep Men's Gymnastics alive."
How To Save The Program
William & Mary alumni are pushing back against the decision and putting pressure on the athletic program to change their minds.
The Tribe rallied together to create social media pages, email and phone campaigns, and share its stories to show how much the program meant to them in hopes of changing the decision.
In their initial press release, William & Mary called this decision final, but since hearing the outcry from the community, they shared a post to the William & Mary Tribe Athletics social media pages stating that they opened up discussions with the Student Athletic Advisory Council representatives, are having discussions with the Tribe Club Executive Committee and representatives of the impacted teams, and are hosting a virtual moderated meeting.
This post created hope that William & Mary will change their mind, with enough pressure and input from the public.
If you're interested in helping save William & Mary Gymnastics, you can find them on their website, Twitter, Facebook, Instagram, or use their email campaign templates.
---
Miranda Martin is a freelance writer who writes about gymnastics, social justice issues, and more. You can follow her on Twitter, Instagram, or contact her through her website.