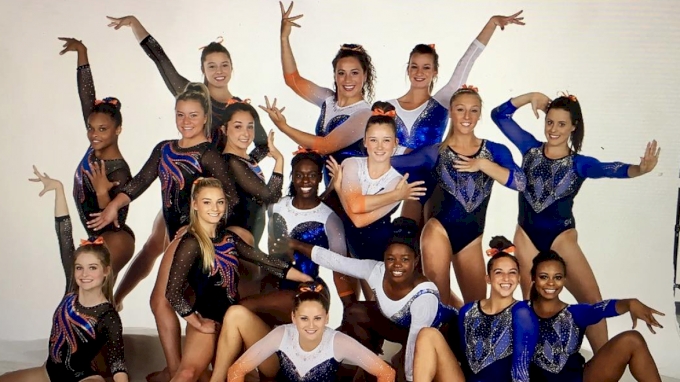 Get an inside look at preseason training with the 2017-2018 Florida Gators! Check out routine parts from their Superheroes vs. Villians intrasquad held on Friday, Oct. 27.
Stay tuned for a full workout video, interviews, and more.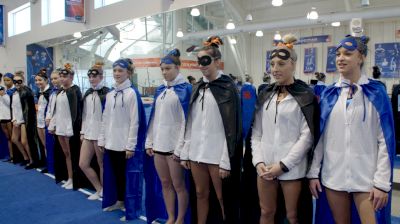 Behind The Scenes: Florida Gators Preseason Intrasquad
Nov 13, 2017
Singing and dancing and corn hole, oh my! See inside the Florida Gators' October intrasquad in which they split into two teams and went head-to-head: Superheroes vs. Villains. A quick game of corn hole determined the home team and an open Thursday practice prepared the ladies for Friday.
It was a nail-biter of a meet with just a quarter-tenth separating the teams. Don't miss the special surprise from head coach Jenny Rowland after an outstanding performance from the team.
More videos from our visit to Florida HERE.