On-Site coverage of the 2015 World Championships in Glasgow, Scotland!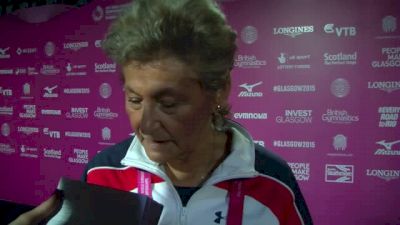 Martha Karolyi: Mission Accomplished - Event Finals, 2015 World Championships
Nov 1, 2015
Martha Karolyi talks about USA's successful World Championships lead by AA, beam, and floor champ Simone Biles. She also tells us how much time she recommended the girls take off of practice, after they jokingly said they were going to go on strike from too much training.