On-Site coverage of the 2015 World Championships in Glasgow, Scotland!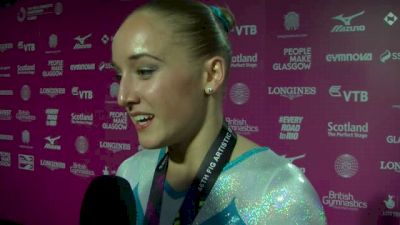 Sanne Wevers On Surreal Championships Topped Off With Beam Medal - Event Finals, 2015 World Championships
Nov 1, 2015
The Netherlands qualified a full team to the Olympics for the first time since 1976. Sanne Wevers was part of the talented team and also qualified as an individual to beam finals, where she continued to impress and earned the silver medal.