2021 Winter Cup & Elite Team Cup
Women's Preview: What To Watch For At 2021 Winter Cup
Women's Preview: What To Watch For At 2021 Winter Cup
2021 Winter Cup will be the first elite women's gymnastics competition in the U.S. in nearly a year. Here's a look at the possible competitors.
Feb 22, 2021
by Miranda Martin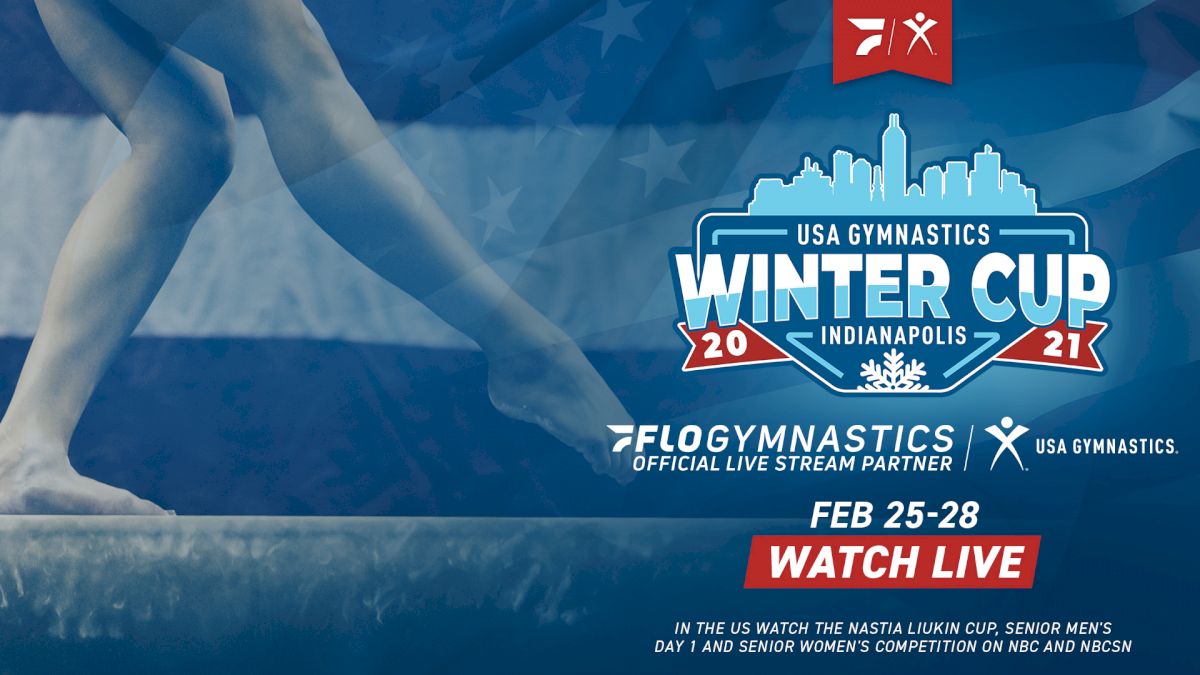 The 2021 Winter Cup takes place in Indianapolis, Indiana from February 26th-28th and is expanding this year. Previously only a men's artistic competition, the Winter Cup now includes women's artistic gymnastics as well, with both a junior and senior competition in each.
This highly-anticipated competition is the first elite competition on American soil since The American Cup in early 2020 before the pandemic, making it nearly an entire year without an elite competition. It's been even longer since the last national competition in the U.S., so it will be exciting to see these competitors on the national stage once again. The women will compete to qualify to the 2021 U.S. Gymnastics Championships on their way to Olympic Trials, as well as for a spot on the junior and senior national teams, which will be announced after the competition.
Though there have not been any national competitions in nearly a year and we've missed live gymnastics, the time away did come with some positives, including gymnasts having lots of time to upgrade their routines. We have seen some fun new skills and routines from multiple gymnasts on social media, and are so excited to see what gets presented at Winter Cup.
Not all gymnasts are electing to compete in the Winter Cup, but many big names are. There are too many to name that we're excited to see, but here are just a few.
Fans are looking forward to seeing gymnastics from their favorite gymnasts after so long, including Laurie Hernandez's return to competition after nearly five years without competing. Hernandez confirmed in mid-January that she plans to compete at Winter Cup, and we could not be more excited. We have not yet seen full routines from Hernandez, but that's pretty typical, as gymnasts usually post snippets of upgrades or new connections rather than the entire routine.
From what she has posted, we can see that she has gained a lot of big skills back and is showing quite a few connections. She also teased a new floor routine, which she posted a short video of and then deleted. The floor music was set to Hamilton and was a mix of songs, with choreography she created. Guess we'll have to wait for the Winter Cup to see the entire thing!
Sunisa Lee is on our must-watch list for the podium spots, as she is a consistent gymnast and has been showing huge upgrades on bars, the most recent post connecting incredibly difficult skills that we don't normally see thrown together. Only time will tell if she debuts this connection, but we're sure to see something new from her regardless.
It was especially exciting to see this connection after seeing a TikTok she posted of her crashing on the same combination in December!
Unlike other gymnasts, Lee took quite a chunk of time off at the beginning of the pandemic, but the break may have done her some good, as she looks strong as ever now. She's been working what looks like nearly full sets since early fall, so she will be in good shape for this competition. Lee is definitely an all-around contender but is also one to watch for a bars medal.
starting to come together 👀 🤞🏼 pic.twitter.com/cRijFCrinS

— Sunisa lee (@sunii567) September 18, 2020
Jordan Chiles can be more of an unpredictable competitor, but she turned heads as she showed up to the WOGA Classic on February 6th and made waves with clean performances on bars (14.400), beam (14.300), and vault (14.850 for a double-twisting Yurchenko.)
One of the best balance beam sets I've seen @ChilesJordan do for @WCCentre2014! The @uclagymnastics future Bruin is looking strong in her first meet of 2020. #WOGAClassic pic.twitter.com/JPuHy5DLAZ

— Thomas Cluck (@ThomasCluck1) February 7, 2021
Future @uclagymnastics Bruin and current @WCCentre2014 star Jordan Chiles CRUSHES IT on uneven bars! #WOGAClassic pic.twitter.com/2YX8n3Sqcm

— Thomas Cluck (@ThomasCluck1) February 7, 2021
Future @uclagymnastics Bruin @ChilesJordan of @WCCentre2014 with nice power on her vault! #WOGAClassic pic.twitter.com/zxo0FKvtPH

— Thomas Cluck (@ThomasCluck1) February 7, 2021
Chiles had a tougher time on floor, scoring an 11.900 after falling short on her piked double Arabian and then stopping on a front twisting pass, but pulled it together with a double pike at the end. She finished the meet with a 55.450, winning the senior all-around title, and could obviously score higher with fewer mistakes on floor. Her warmup passes at the competition were strong, so it's reasonable to assume that she will perform better at Winter Cup.
Chiles also comes into Winter Cup with the advantage of already competing at the WOGA Classic - if her falls on floor were from nerves or from getting back into the swing of competition, that will already be behind her, whereas most other competitors are experiencing their first meet back in awhile.
Tough go on floor exercise for future @uclagymnastics Bruin @ChilesJordan of @WCCentre2014 but still a very impressive showing so far and some big difficulty here! #WOGAClassic pic.twitter.com/blWB2BPtY7

— Thomas Cluck (@ThomasCluck1) February 7, 2021
McCusker has not competed since August 2019 at the U.S. National Gymnastics Championships, where we now know she was competing on exercise-induced rhabdomyolysis. This will be the first time we get to see McCusker compete after moving to train at Arizona Sunrays alongside Jade Carey, another national team member. From videos McCusker has shared she looks strong and confident, and we can't wait to see that on a national stage.
McCusker is also a perfect example of how many gymnasts showing up to the Winter Cup have not gotten a chance to compete in well over a year, so it will be interesting to see what these gymnasts show up with in light of other competitions coming up as well. Whether they throw new upgrades, watered-down routines, or anything in between, we'll just be happy to see a national competition again!
There are too many notable gymnasts attending to name, but some other competitors are Ciena Alipio, Sydney Barros, Skye Blakely, Sophia Butler, Jade Carey, Kayla DiCello, EMjae Frazier, Olivia Greaves, Emma Malabuyo, Konnor McClain, Shilese Jones, and more.
No spectators are allowed at Winter Cup due to COVID precautions, but fans are able to watch the action live on FloGymnastics, with gymnastics streaming Friday, Saturday, and Sunday. Saturday is the senior women's all-around and events at 12:30 pm EST, and on Sunday, you can catch the junior women's all-around and events at 12:00 pm EST. A full meet schedule for Winter Cup can be found here.
The event also includes the Nastia Liukin Cup, a competition for the country's top Junior Olympic gymnasts. This will be streamed live on FloGymnastics on Friday, February 26th at 2:30 pm EST.