2016 Rio de Janeiro Olympic Games
Simone Biles: The Greatest of All Time
Simone Biles: The Greatest of All Time
Simone Biles has been touted as the greatest gymnast of all time for several months now. Even before she won her third consecutive world title last year, sh
Aug 12, 2016
by Justine Kelly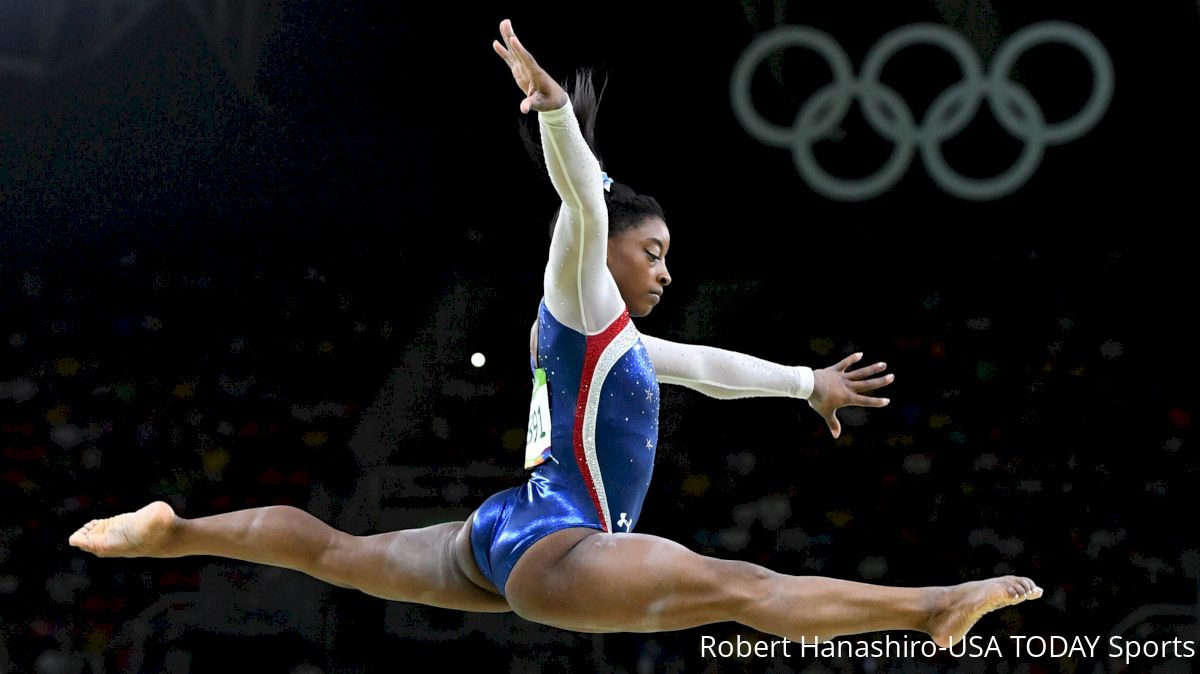 Simone Biles
has been touted as the greatest gymnast of all time for several months now. Even before she won her third consecutive world title last year, she was still considered to be among the best. But she was missing what most people consider the greatest accolade of all: the Olympic all-around gold medal.
Today, Biles made that dream a reality by becoming the Olympic all-around champion. Biles secured gold with a 62.198 to finish 2.1 points ahead of silver medalist
Aly Raisman
, and 3.533 points ahead of bronze medalist
Aliya Mustafina
. Biles stood out from the competition by hitting all four of her routines, and ended with a bang by posting a 15.933 on floor. With 10 world championship gold medals, two world championship silver medals, two world championship bronze medals, and two Olympic gold medals (so far), it's hard to deny that Biles is the greatest of all time in her sport.
Before Biles came along, many considered Russian gymnast
Svetlana Khorkina
to be the only one deserving of the "greatest of all time" title. In fact, Khorkina's medal count still outscores Biles', as she counts seven Olympic medals (two of them gold on bars), and a whopping 20 world medals (nine of them gold). Like Biles, Khorkina has three world all-around titles, though they were not won consecutively. And she never managed to capture the Olympic all-around title, despite competing in three Games.
But why should we only consider medals when evaluating our sport's greatest athletes? In many ways, Biles' medals are symbols of what the gymnastics world already knows: that her gymnastics is in a league of its own. Her level of difficulty is so far ahead of the rest of the field that she throws tumbling skills other gymnasts can only dream of even attempting.
And it's not just her difficulty--her execution is also top notch. She doesn't merely include a tough skill just to up her D-score; she includes it because she can execute it with near-perfect form. Her landings are often stuck, or close to it. Her legs are locked together in the air, with toes pointed. The slightest criticism on her gigantic Amanar vault is she sometimes crosses her feet in the air--a minor error compared to deductions that other gymnasts incur on this tough vault.
Speaking of vault, Biles upgraded her second vault this year to a Cheng, which is worth 0.80 more in difficulty than her previous vault. The world had long been waiting for her to perform this skill, but she only did it once she was good and ready. Biles doesn't do anything half-heartedly. So once she finally did perform the vault, it was one of the best in history.
If you asked Biles in 2013 if she would one day be considered the greatest of all time, she probably would have laughed. Biles turned 16 that year, and had her debut senior performance at the American Cup, where she placed second to teammate
Katelyn Ohashi
and fell on beam. Gymnastics fans knew then that Biles would be one to watch, as she still demonstrated huge difficulty, but without as much finesse. She scored only a 14.0 on floor after bouncing all over the place out of her tumbling passes, and her D-score was just a 6.1.
Part of what makes Biles so amazing is not just her skill level, but how much she has improved to get to where she is today. Now, she regularly scores in the high 15.0s on floor, and her D-score is up to a 6.9. In three years, she upgraded on almost every event by more than just a few tenths, and improved her execution tremendously. She always had a lot of power—a big plus in gymnastics, but not always the easiest to control. Biles has managed to take advantage of that power and wield it, so we don't just see her just jaw-dropping skills, but also beautiful gymnastics.
There have been so many accomplished gymnasts over the years—athletes who have done remarkable things in the sport to stun us with wonder. In 1976, little girls around the world said, "I want to be like Nadia," and reveled in the sparkle around the Perfect 10 mark and her dominance. As a little gymnast myself in 1996, I remember watching Shannon Miller in awe while wondering if I could ever compete my beam routine like she did.
Now, another 20 years later, that gymnast is, without a doubt, Simone Biles. She already made her mark as the greatest of all time, and it seems like she's just getting started.