USA Gymnastics
Nicole Ahsinger Places 6th For U.S. In Olympic Women's Trampoline
Nicole Ahsinger Places 6th For U.S. In Olympic Women's Trampoline
World team silver medalist Nicole Ahsinger matched the highest finish for U.S. athletes in the Olympic women's trampoline.
Jul 30, 2021
by FloGymnastics Staff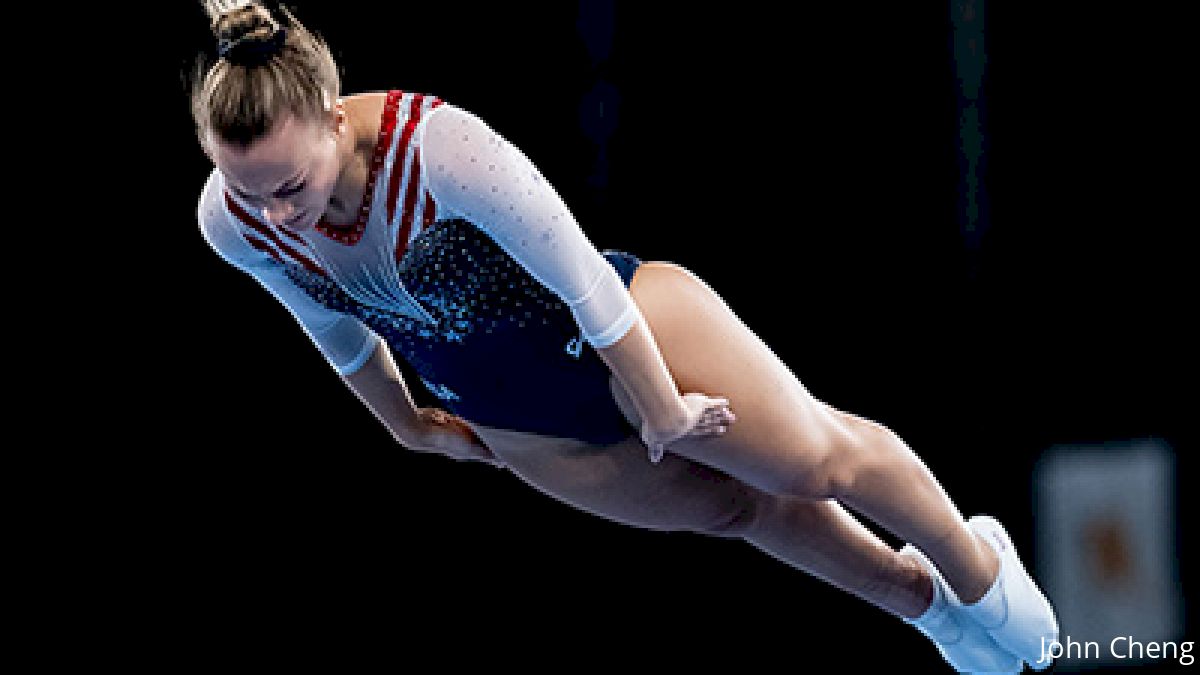 TOKYO, July 30, 2021 – World team silver medalist Nicole Ahsinger of Lafayette, La., matched the highest finish for U.S. athletes in Olympic women's trampoline Friday at the Ariake Gymnastics Centre. Ahsinger posted a 54.350 in the event final to secure sixth place. Previously, Savannah Vinsant, who competed at the 2012 London Olympic Games, was the only U.S. women's trampolinist to earn a spot in an Olympic final. Vinsant also finished 6th.
China's Zhu Xueying and Liu Lingling took the gold and silver with a 56.635 and 56.350, respectively. Great Britain's Bryony Page rounded out the top three with a 55.735.
Earlier in the day, Ahsinger notched scores of 48.325 and 53.785 during qualifications. Her combined 102.110 advanced her to the women's trampoline final in the seventh position.
The reigning U.S. women's trampoline champion, Ahsinger was competing in her second Olympic Games.
Qualifications for the men's trampoline competition will kick off Saturday at midnight ET followed by event finals at 1:50 a.m ET. World silver medalist Aliaksei Shostak, who earned a nominative spot to compete at the Tokyo Olympic Games from the International Gymnastics Federation, is set to represent the U.S. in his first Olympics.
USA Gymnastics. Based in Indianapolis, USA Gymnastics is the national governing body for gymnastics in the United States, encompassing seven disciplines: women's gymnastics, men's gymnastics, trampoline and tumbling, rhythmic gymnastics, acrobatic gymnastics, gymnastics for all (a.k.a. group gymnastics) and, most recently, parkour. USA Gymnastics sets the rules and policies that govern the sport of gymnastics, including supporting the U.S. Gymnastics Teams for the Olympics and World Championships; promoting and developing gymnastics on the grassroots and national levels, as well as a safe, empowered and positive training environment; and serving as a resource and educational center for the more than 200,000 members, clubs, fans and gymnasts throughout the United States. The organization is deeply committed to creating a culture that encourages and supports its athletes and focuses on its highest priority: the safety and well-being of athletes and our community.