US Championships | June 1-6, 2021
What Goes Into Stephen Nedoroscik's Winning Formula
What Goes Into Stephen Nedoroscik's Winning Formula
Penn State NCAA Champion and USA Olympic hopeful Stephen Nedoroscik shares his journey from climbing rafters to the pommel horse.
Feb 4, 2021
by Stephen Kerr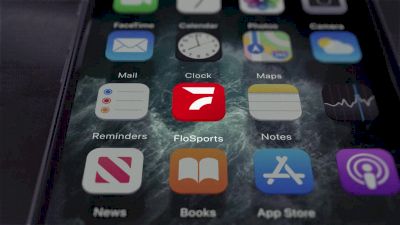 Believing you can win isn't always enough. Sometimes, you have to put that faith into words and say them aloud over and over.
That philosophy has worked quite well for Stephen Nedoroscik. The Worcester, Massachusetts native hopes to represent Team USA at the 2021 Tokyo Olympics on pommel horse. His collection of medals rivals that of any world-class athlete: back-to-back titles at the Men's Junior Olympics in 2015 and '16, consecutive NCAA national championships his first two seasons at Penn State, gold medals at the 2019 Winter Cup and 2020 Melbourne World Cup, and silver at the 2019 U.S. Gymnastics Championships, to name a few.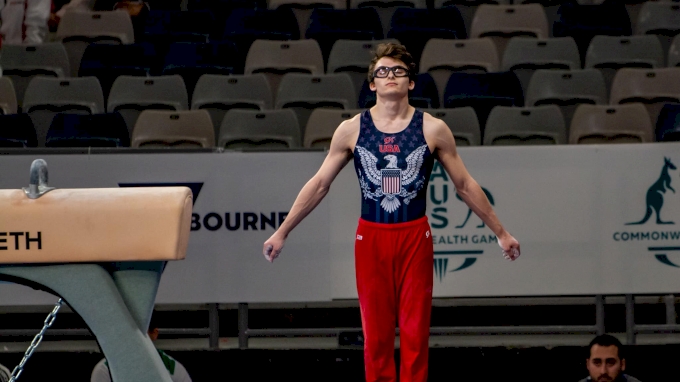 "I've always thought if you say something out loud, a lot of times it will happen," Nedoroscik explained. "It's a self-fulfilling prophecy."
The earliest signs Nedoroscik was born for the sport can be traced all the way back to when he was a toddler. His parents, John and Cheryl, would often find their son climbing up to the ceiling of their home.
"He would give us all heart attacks occasionally," Cheryl recalled with a chuckle.
Stephen was four when he began gymnastics lessons, and it didn't take long for him to capture attention. On his first day, one of the coaches was startled to see him climb all the way up to the rafters of the gym.
"Hey, get down from there!" the coach called out.
The boy complied, but let go too soon. Fortunately, he was able to break his fall and keep from getting seriously injured.
The pommel horse became Nedoroscik's specialty during his junior year of high school when he won the first of his back-to-back JO championships. It was a challenge at first, and he fell numerous times. But he kept at it and eventually began to hit routines consistently. His dad bought him a pommel horse and put it in the backyard so he could practice at home.
"The pommel horse is all about control," Nedoroscik explained. "There's no flying, no letting go. It was my comfort zone in gymnastics, being able to always be holding on to equipment and being in full control of everything I do."
Despite his Junior Olympics titles, Nedoroscik wasn't a top high school prospect. Undaunted, he and his mom made unofficial visits to several Big Ten schools before he chose Penn State. He first caught the attention of Penn State head coach Randy Jepson as a junior. Jepson, who has guided the program to three national titles and four Big Ten championships in 30 years, was impressed by Nedoroscik's confidence, competitiveness, and his lack of technical errors.
"Most schools are looking for guys who can do multiple events," Jepson said. "We just saw so much potential in Stephen. The fact that he was a great fit academically really worked for us."
Early in his freshman year, Nedoroscik put his self-fulfilling prophecy to the test during a conversation with Cheryl. She asked if he hoped to make the Top 25.
"Mom, what are you talking about?" Stephen replied. "I'm going to win this thing."
True to his word, Nedoroscik earned All-American and Academic All-Big Ten honors that season. At the NCAA Championships, he scored a 14.900 on pommel horse, becoming one of four freshmen and the 54th Nittany Lion to win a national title.
"The thing that surprised me is he was the first guy up," Jepson recalled. "That (14.900) score held all the way through the meet to win. That's really unheard of. But he was so clean, so sharp. It was evident he was the best guy that night."
Nedoroscik didn't stop there. His sophomore year was just as impressive, with titles in both the Big Ten and NCAA Championships. He became the first Nittany Lion to win championships his first two seasons, and the 11th to earn multiple titles. As a junior, he captured the Big Ten Sportsmanship Award and finished second at the NCAA Championships.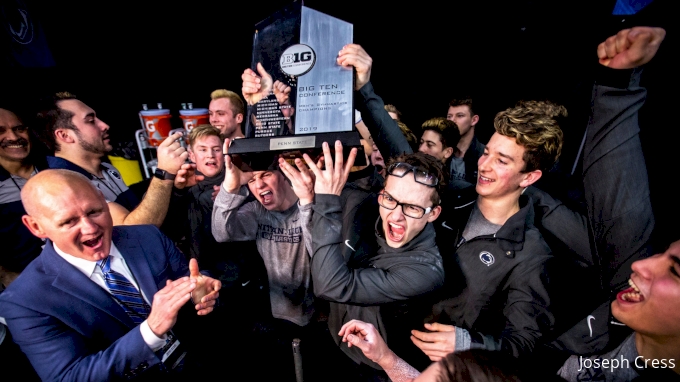 Last season was cut short by the coronavirus pandemic, but Nedoroscik was having perhaps his finest year. He became the first specialist ever to win the Nissen-Emery Award, given to the nation's top senior gymnast. His 15.217 on pommel horse was the highest qualifying average in the nation.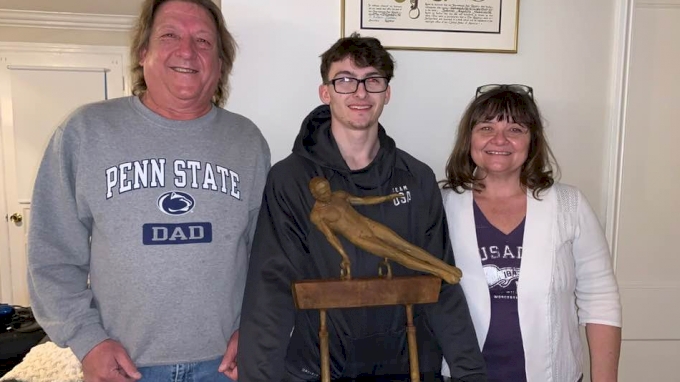 For all his success at the collegiate level, Nedoroscik points to his gold medal-winning performance at the 2020 Melbourne World Cup as his best routine to date. It was his first medal in international competition, and he was one of only two gymnasts to hit the 15.000 mark with a 15.400 score.
"It was by far the cleanest, hardest, and the most pressure I've ever had in a routine," Nedoroscik said. "I had to win gold to be able to (compete) in those World Cup series to earn a spot at Tokyo."
When he was in fifth grade, Nedoroscik began to long for the normalcy of being a kid, and briefly quit gymnastics. The constant training and competition had taken its toll on him physically and mentally. But as time went on, he began to realize how much he missed the sport. Cheryl recalls her son coming to her after about two months saying he was ready to come back.
"I was never so happy," Cheryl said. "From that moment on, he (regained) the love he originally had that he had lost."
Last year, Nedoroscik learned how quickly the wave of success can turn to disappointment. He was competing with the U.S. Team at the FIG Apparatus World Cup in Baku, Azerbaijan when he and his teammates were ordered back to the United States because of the pandemic. Nedoroscik was set to take part in the finals before the event was canceled.
The news got worse. Upon arriving home, Nedoroscik discovered the remainder of the NCAA season was also canceled, abruptly ending his chance to compete at the NCAA Championships for a fourth straight year. Shortly after the shutdown, he developed edema in his bone marrow, a condition that may have been brought on by numerous injuries he had sustained.
As devastating as the shutdown was, it allowed Nedoroscik to undergo the physical therapy and rest he needed to treat the edema and resume training.
"It was torture," he recalled of the two-month layoff. "I just wanted to get back in the gym and get back to swinging. But you have to take the time off so you can come back stronger."
Nedoroscik graduated in December with an electrical engineering degree. Even though he cannot officially be part of the team, Penn State is allowing him the use of their facilities to train for Tokyo. The pandemic continues to create uncertainty over the Games and whether they will take place, but Nedoroscik refuses to worry about the future.
"Right now, my eyes are on the Olympics, training, and getting as good as I can," Nedoroscik said.
He also isn't about to turn his back on the winning formula that's brought him this far: believe in the dream, put it into words, and it just might happen.