2017 Texas Prime Meet
Top Gymnasts To Watch At The 2017 Texas Prime Meet
Top Gymnasts To Watch At The 2017 Texas Prime Meet
The 2017 Texas Prime Meet is one of the most prestigious gymnastics events in the country, bringing club and elite level talent to Texas from across the U.S
Jan 19, 2017
by Rebecca Johnson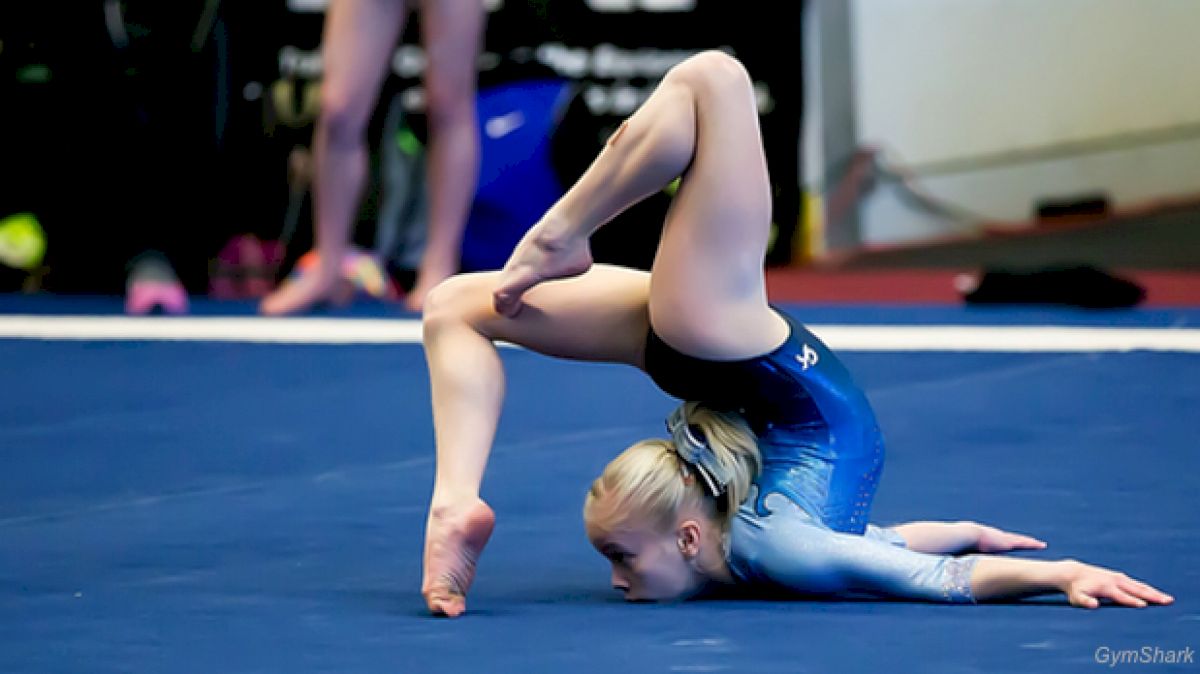 The Texas Prime Meet is annually one of the most prestigious gymnastics events in the country, bringing club and elite-level talent to Irving, TX, from across the United States. This meet features the Legendz Classic, in which the qualifying athletes are split into teams and led by a World or Olympic gymnastics legend. This year's legends are
Shannon Miller
,
Bridget Sloan
, and
Terin Humphrey.


We will be
live-streaming
all level 10 sessions on Friday, January 20, as well as the Legendz Classic on Saturday, January 21.
View the complete schedule here
.
Below we have highlighted the level 10 and elite-level athletes who you don't want to miss this weekend. A couple of these gymnasts competed in elite competitions last year and others finished the season ranked in the
top 100 of our FloGymnastics Level 10 National Qualifiers Rankings
.
View the full Texas Prime Meet roster here
.
Abigail Walker - Texas Dreams
One of the most exciting competitors to watch this weekend will be senior elite Abby Walker, who displays natural talent, grace, and flexibility in her routines. She shines on bars and beam, on which she shows off precise form on difficult elite skills. Walker competed as a junior elite at the 2015 P&G Championships and 2015 Secret U.S. Classic, and this will be her first big meet since those competitions. Watch Walker hit her beam routine at 2015 P&G Championships:

Video via
USA Gymnastics
Sophia Groth - Chow's
Sophia Groth had a very successful 2016, which ended with an all-around title at the Hopes Championships in Hartford, Connecticut. Among the 12- to 13-year-olds, she also took third on bars and beam, fourth on vault, and sixth on floor. Groth competed at Junior Olympic Nationals and came out with the bronze in the all-around after scoring a 38.025.



Brooklynn Bloxom - WOGA
Brooklynn Bloxom is a dynamic and solid all-around competitor. Last season, she took second all-around at the Texas State Championship with a 37.900 and then went on to win regionals with a season-high 38.025. Bloxom qualified to the Nastia Liukin Cup last year from the WOGA Classic. Watch her rock-solid beam routine that helped pave her way there:


Colbi Flory - Texas Dreams
Colbi Flory is coming off a superb season as a junior elite last year. In the beginning of her 2016 season, she started with a bang and won the all-around, bars, and beam at the elite national qualifier in Huntsville, TX. At 2016 P&G Championships, Flory landed in eighth all-around among all the juniors while tying for fourth on bars and taking fifth on beam. Watch Flory's solid bar set:

Video via
USA Gymnastics
Carly Baumann - Chow's
Carly Baumann had a breakout 2016 season, consistently performing with confidence at every competition. She scored above a 38 all-around at five meets last season and won the all-around title at four of them. At the Iowa State Meet, she took first with a 38.300 and closed out her season as the Junior B division JO national champion with a huge 38.525 all-around. Watch her impressive beam set at the 2016 Chow's Challenge:


Rachael Flam - Stars
Rachel Flam won the all-around title almost every time she hit the competition floor last year, racking up six all-around golds including first all-around in the Sr. B division at JOs with a 38.575. She competed at the 2016 Nastia Liukin Cup and took home the bronze medal among a fierce field, scoring a 38.375. Flam amazingly broke the 39 mark at the Texas State Championship and secured the gold with a ginormous 39.225, including a 10.050 on vault. She scored a 9.750 for this vault to take first at JOs:
Video via
USA Gymnastics
Lauren Farley - WOGA
Former elite Lauren Farley won the Texas Prime Meet last year with a 38.025. She went on to score above a 38 three more times in the season, including a stunning 38.950 at the Texas State Meet, which earned her the silver medal. She had an uncharacteristically unfortunate regionals and didn't qualify to JOs, but she will likely be a top level 10 competitor throughout this season. Check out her golden beam routine from last year's Chow's Challenge:
Annie Beard - Texas Dreams
Annie Beard shows a ton of promise as a young aspiring elite. She won the Junior A division of JO Nationals last year with a 38.300 and also won floor with a 9.700. She also notched a 38.250 for the silver at her state meet. Watch her impeccable floor routine from JOs:
Video via USA Gymnastics
Other gymnasts to watch:
Jennifer Oh, WOGA
Chloe Widner, Texas Dreams
Jillian Hoffman, SCEGA
Alexis Stokes, WOGA


View the full roster for the 2017 Texas Prime Meet here
.
How to Watch
Streaming:
Available only on FloGymnastics - $19.97 monthly or $147 yearly. Yearly FloPRO access is to ALL FloSports sites.
SIGN UP HERE
On TV:
Now available on Roku and Apple TV 4
Stay up-to-date in the gymnastics world!
Sign up below for the FloGymnastics Newsletter and get updates on news, videos, results, rankings, live events, and more.