J.O. Nationals 2016
Jaymes Marshall: Little Gymnast, Big Amanar
Jaymes Marshall: Little Gymnast, Big Amanar
Jaymes Marshall is an up-and-coming elite from TIGAR who has proven she can vault with the best of them. At just 12 years old, she competed an Amanar on vau
May 17, 2016
by Rebecca Johnson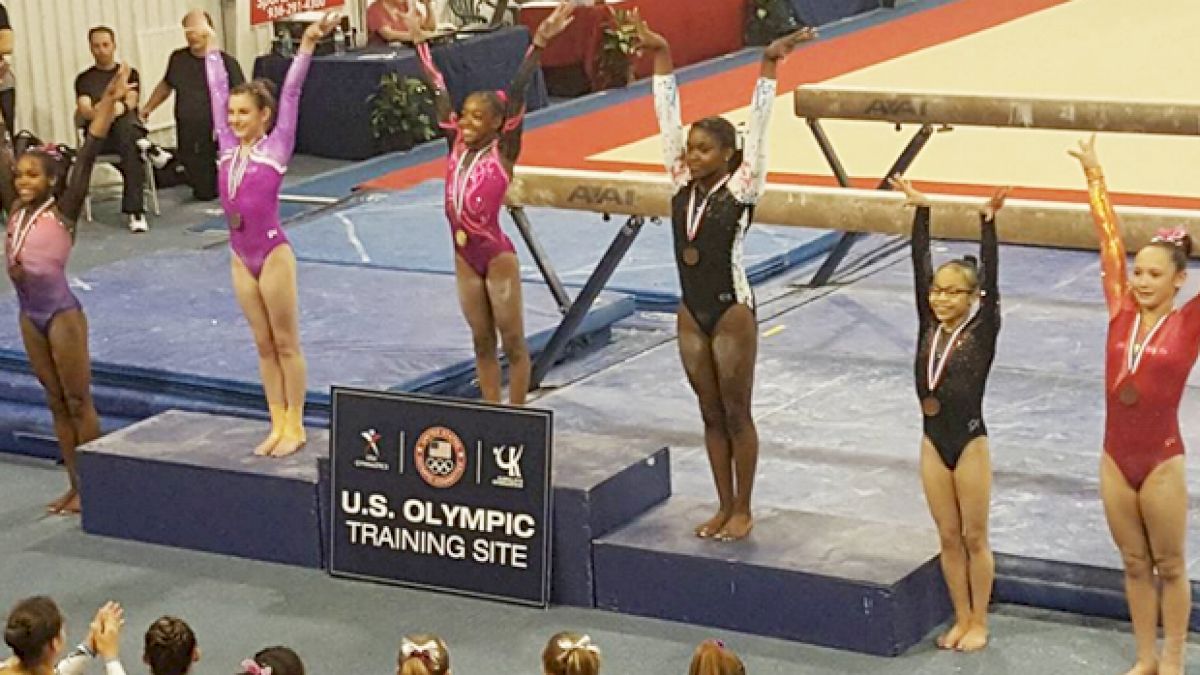 Jaymes Marshall
is an up-and-coming elite from TIGAR who has proven she can vault with the best of them. At just 12 years old, she competed an Amanar on vault at Junior Olympic Nationals as well as the American Classic.
Marshall won the junior vault title at the American Classic with a huge 15.50. She also scored a 13.100 on bars, 13.800 on beam, and a 13.900 on floor. Her 56.300 all-around score earned her the silver medal in the junior division and a berth to P&G Championships.
Watch Marshall's Amanar from J.O. Nationals:
Video via USA Gymnastics

At J.O. Nationals, Marshall's first vault was a Yurchenko double. When paired with this Amanar, she had a 9.85 average, which won her the title in the Junior A Division.
At Region 3, she won the Junior A all-around with a 38.650 and took the vault title with a huge 9.875. Marshall also scored a 10.0 on vault at her state meet this year.
Keep an eye out for this little rockstar!
Related:
These NCAA Teams Had the Best Showing at 2016 J.O. Nationals
Top Routines on Each Event at J.O. Nationals
Results: Level 10 J.O. Nationals