Best of 2015: Best Performances
Best of 2015: Best Performances
There were countless incredible performances in 2015, but these stood out above the rest: 3. Ellie Black Takes Gold at the Pan Am GamesOver the past several
Dec 30, 2015
by Tori Howard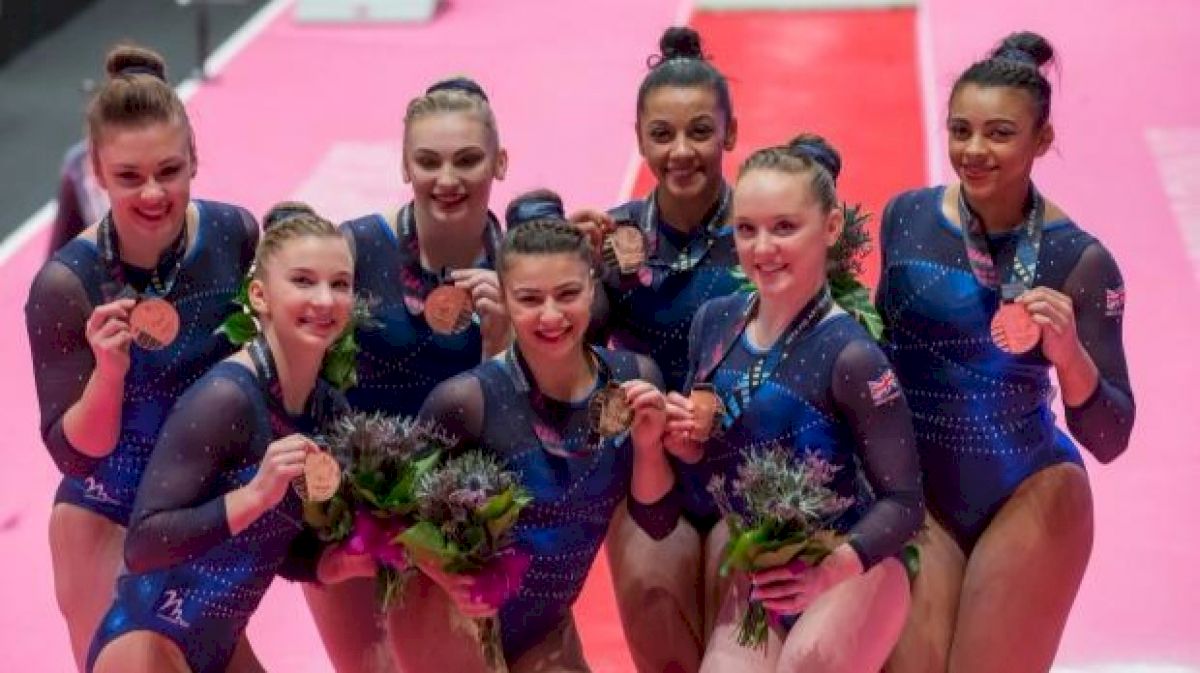 There were countless incredible performances in 2015, but these stood out above the rest:
3. Ellie Black Takes Gold at the Pan Am Games
Over the past several years,
Ellie Black
has been a rock for the Canadian team. Her difficulty and ability to hit when it counts has made her irreplaceable in Canada's quest to repeat Olympic success in 2016. At this yearÂ's Pan American Games held in Toronto, Black got a chance to showcase her abilities to a home crowd.
She started the meet on vault, performing a big Tsuk 1.5 and earning a 14.55. On bars, she got redemption with a solid 14.3 after falling the night before at team finals. Beam was no different - she nailed her back handspring tuck full series and nearly stuck her 2.5 dismount, putting together a stellar routine and moving her into first. Finishing out on floor--arguably her best event--Black was stunning and got a standing ovation from the crowd. The final score was a 58.15, ahead of USA's
Madison Desch
(57.450) and Brazil's
Flavia Saraiva
(57.050).
Black's gold medal made history, as she became the first Canadian to win the Pan Am Games womenÂ's all-around title since 1979. Watch Ellie's interview following her victory here:
More on Ellie -
Canada Rising: Ellie Black, Canada's Courageous Leader
2. The Netherlands Qualifies a Team to Rio
The Netherlands were the unexpected great story of the 2015 World Championships. In 2012, they finished 8th at the test event, missing out on the Olympics by a large margin. Because of this, most thought they would make a great run in qualifying to the test event and compete in April for a shot at Rio. However, the Netherlands has come a long way since then and had other plans in Glasgow. Lead by sisters
Sanne
Wevers
and
Lieke Wevers
, and
Eythora Thorsdottir
, the Dutch captivated the judges with their beautiful gymnastics.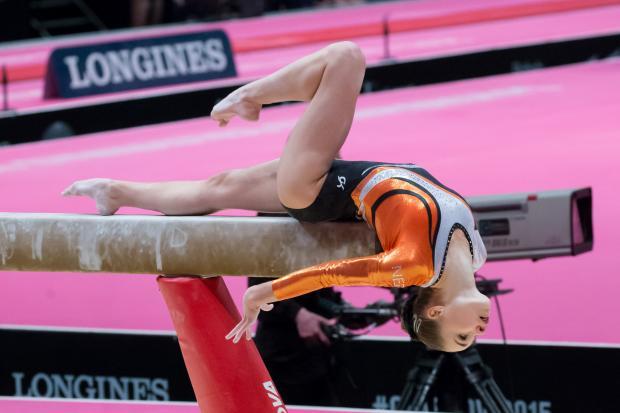 While they do not have the greatest difficulty, the artistry of the Netherlands team is unmatched. They showcased elegant lines, beautiful turns, and awe inspiring dance. It was a performance of true artistic gymnastics and the judges rewarded them for it. After qualifications were complete, the Netherlands team sat in 8th place, securing a spot in team finals, and automatically qualifying them as a team to the Rio Olympics. This will be the Netherlands first team appearance in the Olympics since 1976, and you can bet there is more beautiful gymnastics to come.
More about the Netherlands gymnastics -
Beautiful Gymnastics: The Netherlands Team

1. British Women Clinch First-Ever Team Medal at World Championships
In a world that has been long dominated by Russia, Romania, Eastern European powerhouses, and more recently the United States, it is tough for a womenÂ's program to break through the pack and succeed in gymnastics. However, in 2012 at the London Olympics, the Great Britain women qualified to team finals for the first time since 1984, and the world started to take notice.
Since then, the program has been steadily improving, and it was again in 2015, on their home soil, they were ready to make another statement. They qualified third into team finals, following the United States and Russia, and looked to put up the same solid performance. Despite a counting a fall from
Ellie Downie
on bars in the first event, the team came back strong, nailing beam and floor. Not an easy task after a disappointing start to a competition, but they were determined not to let this opportunity slip away.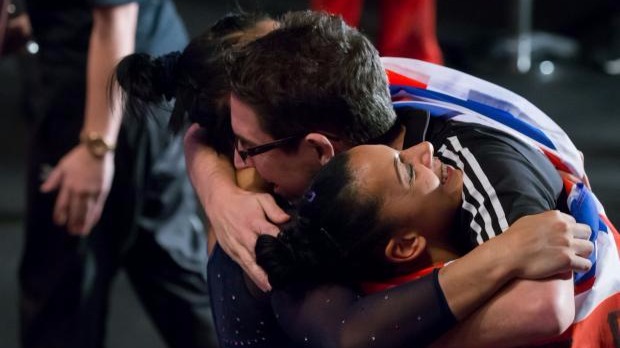 Russia struggled on beam, and headed into the final rotation it became clear the the British women had a shot at a medal. They needed to average just above a 14.8 on vault to take control of third. With the meet on the line, vaulters
Claudia Fragapane
,
Amy Tinkler
, and Ellie Downie delivered. Following her performance, Downie broke down in tears, knowing she and her team had clinched BritainÂ's first ever team medal at a World Championships. Keep a eye out, the British women will be ones to watch next year in Rio!
Related:
Best of 2015 Awards
Best of 2015: Best Clutch Performances
Best of 2015 - Most Exciting Upsets
Best of 2015 - Moments Of The Year
Best of 2015 - Most Outstanding Female Athletes
Best of 2015 - Most Outstanding Male Athletes
Best of 2015 - Social Media
Best of 2015 - FloFilms
Best of 2015 - Workout Wednesdays
Poll: Most Outstanding Elite Gym of 2015
Poll: Most Outstanding Club Gym of 2015