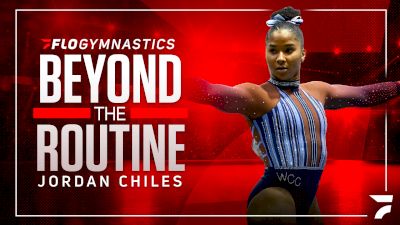 Beyond The Routine: Jordan Chiles
Jun 23, 2021
This Beyond The Routine episode is a short documentary on the life and career of the senior elite gymnast Jordan Chiles. Chiles embarked on the elite journey at a young age and rose through the ranks until she hit a crossroad in her career. She shares why she made the bold choice to change her environment and change gyms and how that decision impacted everything.
---
Producer: Chez Sievers
Director of Photography: Greg Clark
Editor: Greg Clark
Supervising Producer: Paul Gandersman
Meet footage provided courtesy of USA Gymnastics.