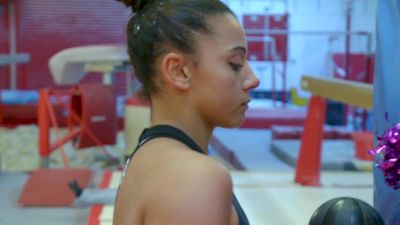 The Double Downies (Trailer)
Mar 29, 2018
FloGymnastics traveled across the pond to visit British Olympians and sisters Rebecca (Becky) and Ellie Downie. We give you a look inside the training and home lives of this dynamic duo, two of the most exciting gymnasts in the country, and arguably the world.
With the 2020 Olympics as their long-term goal, 2018 is an important year for both gymnasts. And while they're currently battling and coming back from injuries, their attitude and work ethic make it clear they will do everything in their power to achieve their goals.
The down-to-earth sisters are not only striving for greatness in the gym, but they're also working hard outside of the gym. They recently created their own leotard company, and they do everything from creating designs to order fulfillment from a room in their house.