Videos, interviews, and more from our fall visit to the University of Georgia.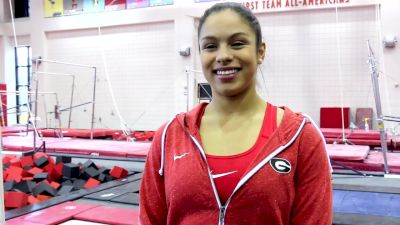 Sabrina Vega on Perfection in NCAA and Adjusting to College - Georgia Fall Visit 2016
Nov 30, 2016
Former international elite Sabrina Vega talks about her freshmen year at Georgia, the biggest change between elite and NCAA, and how excited she is to finally compete in Stegeman Coliseum.

Watch Vega's new floor routine here.
Watch Vega his a beam routine here.
More videos from our Georgia visit here.



Stay up-to-date in the gymnastics world!
Sign up below for the FloGymnastics Newsletter and get updates on news, videos, results, rankings, live events, and more.