Best Moments From The Tokyo 2020 Olympic Games
Best Moments From The Tokyo 2020 Olympic Games
Here are just a few of our favorite moments from the Tokyo 2020 Olympic Games!
Aug 4, 2021
by Miranda Martin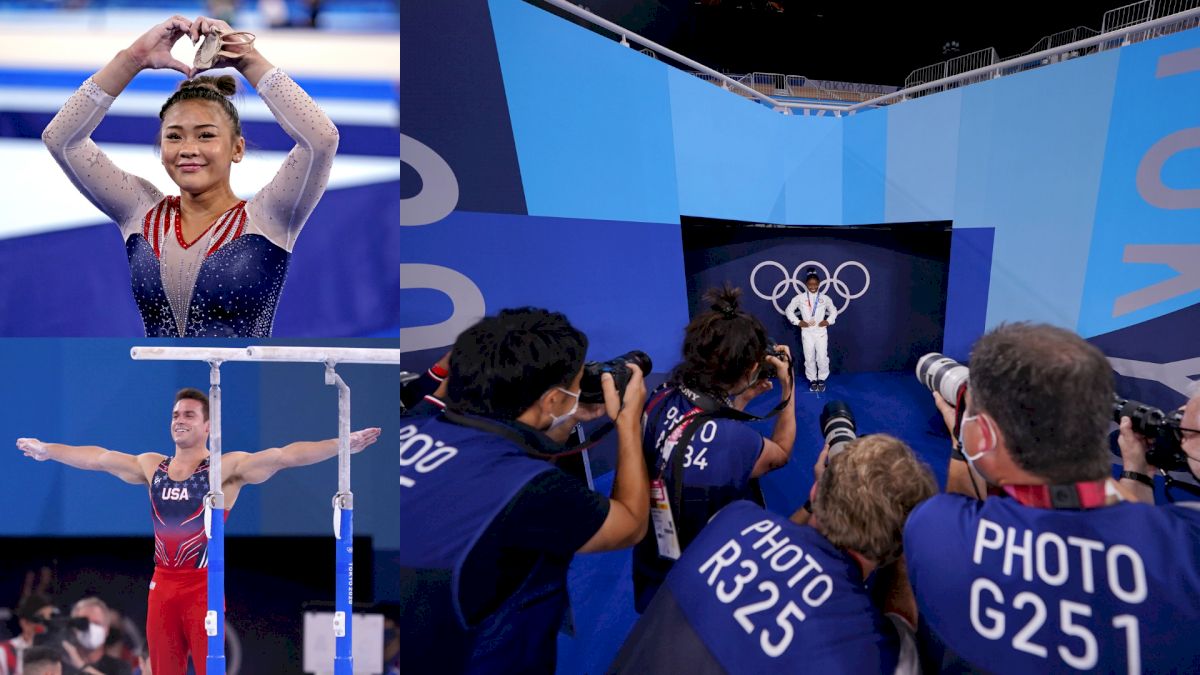 As the Tokyo 2020 Olympics come to an end, we get to experience the worst part: realizing it's over. Luckily, we can reminisce on all the best moments of the games for years to come - and this year's Olympics was exciting from start to finish, with unexpected twists and turns every second. Here are just a few of our favorite moments!
1. Simone Biles Puts Mental Health Before Medals
Though she normally inspires millions with her drive and success, Simone inspired many on a world stage when she pulled out of the team, all-around, floor, vault, and bars finals when she felt her safety and health was in jeopardy. Experiencing the twisties, she was unsure if she could perform well for Team USA, and let the other three team members complete the team final after accidentally throwing a 1 ½ vault rather than an Amanar. This legendary statement will live on forever, showing young gymnasts that your mental health and physical safety is more important than any medal ever could be. She was able to compete safely in the balance beam final during the last day of gymnastics competition at the games, taking bronze with a less complicated dismount.
Simone Biles cheered on her teammates after withdrawing from the Women's Gymnastics Team Final ❤️

USA Gymnastics said Biles left because of a "medical issue."

Ultimate teammate 👏 pic.twitter.com/E7AUjgN0xI

— ESPN (@espn) July 27, 2021
2. Sunisa Lee Wins the All-Around Competition
After spending years thinking she was competing for silver, Sunisa Lee won the gold in the all-around competition with a solid four events and an incredible save on her wolf turn on beam. Her win is also a nod to knowing the code well, as she skipped her second wolf turn on beam after wobbling on the first and changed her floor to a three-pass routine. After the competition, she celebrated with a pizza.
July 30, 2021


3. The Russian Olympic Committee Scores Two Golds in Team Finals
The ROC won gold in both the men's team final and the women's team final, with the teams fighting until the very end in both competitions. In the women's, the ROC finished 3.432 points ahead of team USA who placed took silver, and the men's final was a lot closer, with the ROC finishing ahead of Japan in silver by just 0.103.
4. Jordan Chiles is Team USA's Hype Woman
After Simone was unable to continue in the team competition, Jordan Chiles had to compete on all four events rather than just vault and floor like she originally planned on. With little preparation, she rocked her bars and beam sets and celebrated the right way by motioning to the limited crowd to cheer. She also provided some comic relief during an unexpected time by dancing along to the music, showing that she can hit when it counts and also enjoy the ride of a lifetime.
OK @ChilesJordan, we really need to be friends.#OlympicHERstory | #TokyoOlympics pic.twitter.com/PTGFiGIFTc

— On Her Turf (@OnHerTurf) July 28, 2021
Grace McCallum proved she can pull through for the team when it counts - when times got tough, she stayed calm and did what she came to the competition to do. "Amazing Grace" McCallum hit eight for eight routines between qualifications and the team final, demonstrating her ability to stay calm under pressure.
forever proud of this team. the fighting four🤍 pic.twitter.com/dbcIO4NWPM

— Grace McCallum (@grace_mccallum2) July 28, 2021
6. Great Britain Takes Bronze
It's always fun seeing an underdog rise up and medal unexpectedly, and Great Britain did just that, taking bronze in the team all-around final. The pictures of their team make it one of the best moments of the game just from their faces alone!
That feeling when..... you win Great Britain's first Women's #ArtisticGymnastics Team medal in 9⃣3⃣ years!#Tokyo2020 #Olympics #StrongerTogether pic.twitter.com/GQpK2baosh

— FIG (@gymnastics) July 27, 2021
7. MyKayla Skinner Finishes Her Elite Career in the Sweetest Way
In a sweet ending to a long, hardworking career, MyKayla Skinner had quite the journey at the 2020 Tokyo Olympics, from being selected for the +1 spot at trials, to narrowly missing out on making the vault finals due to the two per country rule and announcing her retirement as she planned to fly back to the U.S., then coming back to compete one last time after Simone pulled out of the vault final and she was in. Skinner competed strong and ended with a well-earned silver medal after a career filled with adversity.
Dreams really do come true. ❤️🤍💙@mykaylaskinner x #TokyoOlympics pic.twitter.com/cRqb0QrjT7

— Team USA (@TeamUSA) August 2, 2021
8. Jade Carey Becomes an Olympic Champion
After a heartbreaking performance in the vault final where Carey tripped on the run leading up to her vault and had to switch last minute to an easier vault to save herself from getting hurt, losing her a spot on the podium, Carey left it all out on the floor, giving one of her best-ever performances to take home the gold medal. After not taking home a vault medal, the event that qualified her to the Olympics in the first place, securing the gold on floor to become and becoming an Olympic Champion was the redemption arc we needed to see.
JADE CAREY, JADE CARRIED. 🥇 @jadeacarey finishes her Olympic Games as the gold medalist on floor. #TokyoOlympics pic.twitter.com/G7VAZcZpFL

— Team USA (@TeamUSA) August 2, 2021
9. Simone and Sunisa Both Fight for Bronze
Though Suni has a gold in the all-around and both Suni and Simone have a silver in the team final, they competed hard fighting for their bronze medals. After Simone experienced the twisties and had to remove herself from all final competitions besides beam, she worked hard to change her routine to omit any twisting skills. With a lower D score, she had to be clean to medal on the event, and she was able to get out there amongst the best in the world and fight against the pressure to secure a bronze medal. Suni fought hard for her third place finish as well, in a bars final where she was off from her normal routine and had to break a lot of connection bonuses to get through the routine without falling. Thanks to her quick thinking and fighting hard to stay on, she managed to snag bronze.
@sunisalee_ has a BOX SET! GOLD in the all around. ...SILVER in team competition.. BRONZE on uneven bars!!! 🇺🇸❤️. Proud of you!! pic.twitter.com/OyULIyoa6J

— Hoda Kotb (@hodakotb) August 1, 2021
10. Sam Mikulak Finishes His Olympic Career on a High Note
In what will likely be his last-ever Olympic routine after three Olympic Games, Sam Mikulak hit his parallel bars in event finals. He scored a 15.000 for his effort, landing him in sixth place. Though he wasn't able to medal, he can finish knowing that he gave his best effort through the end of the games. He has also impacted many by speaking out about the importance of mental health, something that impacts the gymnastics world deeper than his performances.
Though the gymnastics events in the Olympics have concluded, we only have three years to wait until Paris 2024, and even less until Worlds this fall!