USA Gymnastics
How U.S. Trampolinist Alexi Shostak Strengthens His Mental Game
How U.S. Trampolinist Alexi Shostak Strengthens His Mental Game
From self-taught trampolinist to U.S. Olympian, Alexi Shostak shares the ups and downs of his Olympic journey.
Jul 14, 2021
by Kelly Feng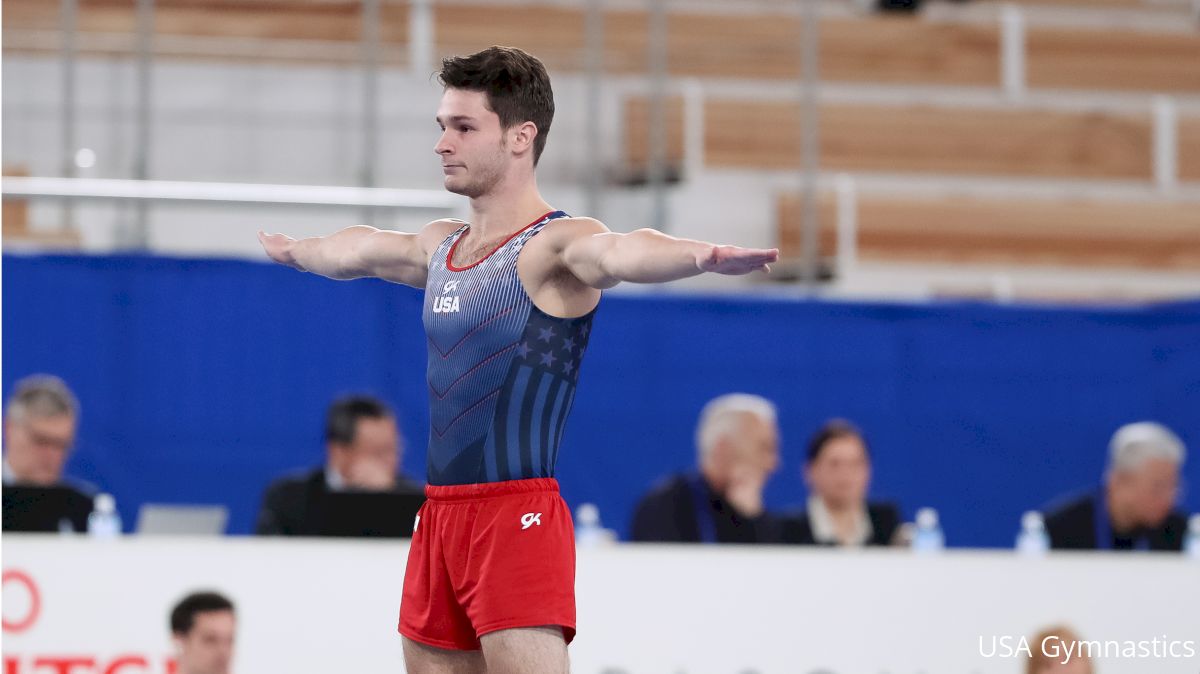 Unlike many of his fellow competitors at last month's USA Championships, Aliaksei Shostak, known as simply "Alexi," didn't have to worry about qualifying for the Tokyo Olympic Games. He'd already sealed his spot after finishing in the top 10 at the 2019 Trampoline and Tumbling World Championships, earning the lone spot for the American men in trampoline.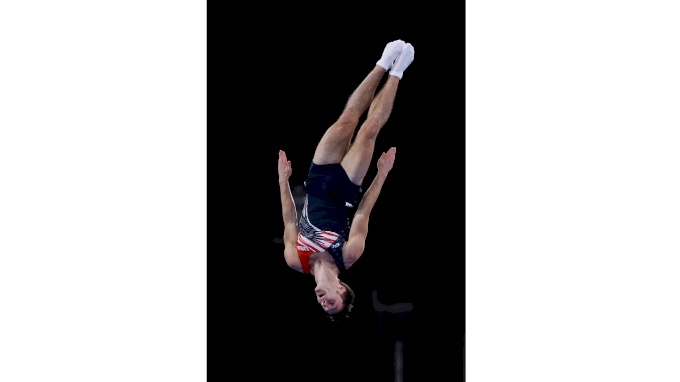 A short time after worlds, COVID-19 shut the world down. Shostak continued training at Trampoline and Tumbling Express in LaFayette, La., but because state laws mandated no more than 10 people inside a venue at once, he was one of the only few who was allowed to continue.
While elite athletes around the world had to put their dreams on hold and dealt with stress and uncertainty, Shostak used the Olympic delay to improve his training, beginning with his mental game.
"It helped me mentally by having a little break and a reevaluation on what I need to do better and what I can focus on," Shostak said. "That's what I try to do—I try to take the positive side of all of it."
He consults with USOPC licensed psychologist Karen Cogan. When he's not talking with her, he practices mental training on his own, often through visualization. Shostak feels strongly that all elite athletes should connect with a sport psychologist, noting that many top Olympians like Simone Biles and Sam Mikulak do the same.
While locking the spot up and staying upbeat during lockdown gave him an advantage, Shostak's Olympic path hasn't always been easy.
The Belarus-born trampolinist's journey began 20 years ago when he and his parents moved to the United States. His father, Aliaksandr Shostak, is a two-time Olympian in artistic gymnastics, representing Belarus in Atlanta ('96) and Sydney ('00). His mother, Alena, was an artistic gymnast and a skier. Together, his parents worked at a gym in Mandeville, La., and Alexi found himself spending countless hours in the gym as his parents taught artistic gymnastics.
As a student at the gym, Shostak had a hard time sitting still and focusing on the disciplined nature of gymnastics. The idea of completing a certain amount of reps and following an organized program was challenging for the self-described "unruly" child.
One day, instructed to do a pommel horse drill, a rowdy and frustrated Alexi found himself staring at the trampoline. After failing at the drill too many times, he jumped on the apparatus and started doing tricks.
That's when everything changed.
Alena noticed her son's enthusiasm and contacted Dmitri Poliaroushto, Aliaksandr's teammate from the 2000 Games. Poliaroushto ran Trampoline & Tumbling Express in LaFayette two hours away. The Olympic trampolinist consulted with Shostak's parents and helped them begin a trampoline and tumbling program at their own gym.
Although still unruly on the trampoline, years passed and Alexi eventually became good enough to take his skills to another level.
"Everything I did was self-taught," he said. "It was like a backyard trampoline but in a controlled setting. It was just like having fun."
However much fun he was having, Alexi knew it was time to get serious. At 16, he moved to LaFayette to train with Poliaroushto. When he arrived at Trampoline & Tumbling Express, he realized he had to unlearn many of his self-taught skills.
Poliaroushto, who competed at the Olympics in 2000 and 2004, had a massive influence on his student, teaching him form and technique. By 2013 Shostak had participated in his first world championships in Sofia, Bulgaria, and nationally he was making a name for himself. Naturally, the next stop was to qualify for the Olympics himself in Rio de Janeiro.
When the 2016 Rio qualifier began, Shostak was ready to take the world soaring with him. But the qualifier didn't go as planned, and he failed to make the team. It was at that moment that Alexi knew he had to make a change to be in contention for Tokyo.
"Back in 2016, when I didn't make the Olympic team, I was very upset right then and there," Alexi said. "I had an epiphany that night when I didn't make it. I was like, 'You have to change. You have to become a better version of yourself.' I was like, 'Let's strap up our boots and get going.'"
That's exactly what he did. Three years later, Shostak was a member of three more world championship teams, securing his Olympic qualification at worlds in 2019. Earlier that year, he was the national runner-up. He's also competed internationally, refining his gymnastics and becoming more confident on the international stage.
Although disappointed to miss qualifying for Rio, Shostak realizes it was a pivotal moment in his journey.
"I definitely had to fail. I had to learn the wrong thing to do and how to approach things the absolute wrong way. Then I had to figure out how to do it right."
Two-time Olympian Nicole Ahsinger, who also trains with Alexi in Louisiana, saw the changes firsthand.
"His mentality has gotten so much stronger," Ahsinger said. "For a long time, Alexi had his mind get in the way of things. I think he's finally understanding what he needs to do to perform the way he trains."
"Finally, he's showing people that his training is paying off," Ahsinger said. "He's gotten physically stronger. He's mentally stronger. All of his hard work and everything he's put into this sport is being shown."
It's that dedication and perseverance through disappointment that has Alexi on his way to Tokyo, showing others what it takes to reach your dreams even if you stumble along the way.
"For people who are pursuing trampoline or anything important in their life, it's important to believe in yourself no matter what the odds are against you," Alexi said. "It's putting yourself— no matter what the outcome is— in a position to succeed in your life."