2021 GK US Classic & Hopes Championship
USA Gymnastics 2021 GK U.S. Classic and GK Hopes Championships Relocates
USA Gymnastics 2021 GK U.S. Classic and GK Hopes Championships Relocates
USA Gymnastics today announced the 2021 GK U.S. Classic and corresponding GK Hopes Championships have been relocated from Hartford, Conn., to Indianapolis.
Mar 23, 2021
by FloGymnastics Staff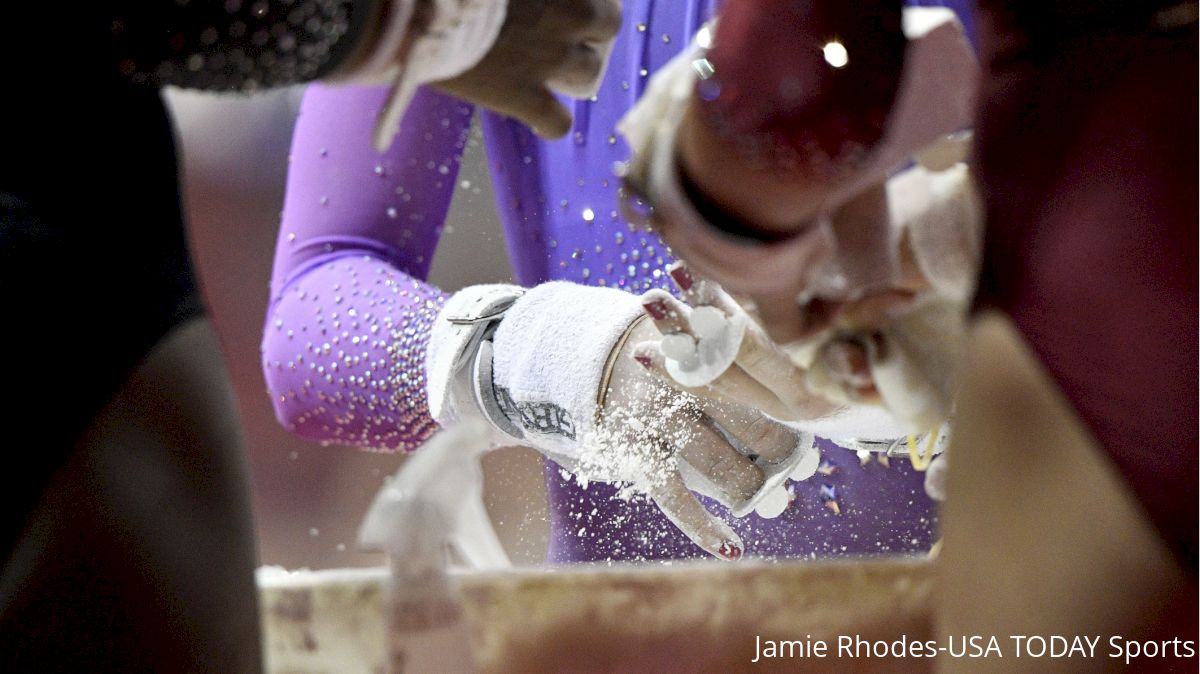 INDIANAPOLIS, March 23, 2021 – USA Gymnastics today announced the 2021 GK U.S. Classic and corresponding GK Hopes Championships have been relocated from Hartford, Conn., to Indianapolis due to local COVID-19 restrictions and logistical challenges created by the ongoing pandemic. Originally scheduled to take place May 21-22 at the XL Center, these events will now be held on the same dates at the Indiana Convention Center, where USA Gymnastics recently held a safe and successful three-day national competition.
The GK U.S. Classic, which features junior and senior divisions, is an important stop on the Road to Tokyo, serving as the final opportunity for female gymnasts to qualify for the 2021 U.S. Championships slated to take place June 3-6 at Dickies Arena in Fort Worth, Texas. Those who have already qualified for U.S. Championships – the national championships for men's and women's artistic gymnastics – will look to build confidence as the premier events season progresses.
The GK Hopes Championships serve as the culmination of the Hopes season for aspiring gymnasts in the 11-12 and 13-14 age divisions. The top 18 Hopes athletes in each division will qualify to the GK U.S. Classic based on their performances at the 2021 American Classic, which will be held in Indianapolis at the training center April 24-25.
The GK U.S. Classic senior competition will be televised Saturday, May 22 on NBCSN, following the junior competition earlier in the day, which will be broadcast on FloGymnastics. The GK Hopes Championships will take place Friday, May 21, and will also be available on FloGymnastics.
USA Gymnastics is working with local public health officials to determine the feasibility of hosting limited spectators for this event. Ticketing information and safety protocols for attendees will be relayed at a later date if applicable.
Tickets for the Hartford location will be refunded at the point of purchase, and instructions will be communicated directly to ticketholders this week. Customers who paid online at xlcenter.com, over the phone or at the XL Center box office with a credit card will be automatically refunded within 7-10 business days. Customers who purchased through a third-party vendor, such as StubHub, will need to contact the vendor directly. Individuals who purchased group tickets through a gym club should contact their club representative directly, as the XL Center can only refund group tickets to the original purchaser.
USA Gymnastics. Based in Indianapolis, USA Gymnastics is the national governing body for gymnastics in the United States, encompassing seven disciplines: women's gymnastics, men's gymnastics, trampoline and tumbling, rhythmic gymnastics, acrobatic gymnastics, gymnastics for all (a.k.a. group gymnastics) and, most recently, parkour. USA Gymnastics sets the rules and policies that govern the sport of gymnastics, including selecting and training the U.S. Gymnastics Teams for the Olympics and World Championships; promoting and developing gymnastics on the grassroots and national levels, as well as a safe, empowered and positive training environment; and serving as a resource and educational center for the more than 200,000 members, clubs, fans and gymnasts throughout the United States. The organization is deeply committed to creating a culture that encourages and supports its athletes and focuses on its highest priority: the safety and well-being of athletes and our community.
About GK Elite. GK is the world's leading brand of gymnastics apparel and is recognized around the globe for superior variety, quality, fit and service. For over 35+ years, GK has been dedicated to the sport of gymnastics contributing millions of dollars to support hallmark grassroots gymnastics programs globally. Known for their signature collections of gymnastics workout leotards, GK has historically partnered with over ten Olympic athletes and currently offers leotards designed by Olympic gold medalist, Simone Biles, Olympic gold medalist, Laurie Hernandez, and viral gymnastics sensation, Katelyn Ohashi. Based in Reading, Pennsylvania, Elite Sportswear, L.P., the company behind the GK Elite brand, continues its commitment to American-made quality and continuous innovation in designs for gymnastics apparel. For more information regarding GK, visit www.gkelite.com.
Indiana Convention Center. One of the largest convention centers in America, the center is connected by skywalks to more hotel rooms than any other city in the nation. Also linked to the center is a four-story urban shopping mall, surrounded by more than 200 restaurants and clubs, well-known sports venues, and a 10-block state park that features top museums, green space and a convenient canal walk. With over $3 billion in convention industry investments, no other city in the nation can match Indianapolis' collection of upgrades and developments. Located in the heart of downtown, the Indiana Convention Center has hosted events since 1972.
Visit Indy. The mission of Visit Indy is to increase Indianapolis economic growth by strategically selling the destination to conventions, meetings, events, and leisure travelers. According to Rockport Analytics, 30 million visitors provide $5.6 billion in total economic impact annually and support 82,900 full-time-equivalent jobs in Central Indiana. For more information, visit https://www.visitindy.com/indianapolis-planner-back-on-track.