2021 US Championships
USAG Names 8 Gymnasts To 2021 Men's National Team Through Championships
USAG Names 8 Gymnasts To 2021 Men's National Team Through Championships
USA Gymnastics names eight additional gymnasts to the 2021 U.S. Men's National Team through U.S. Championships in June.
Mar 3, 2021
by FloGymnastics Staff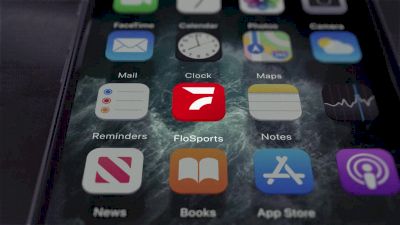 INDIANAPOLIS, March 3, 2021 – USA Gymnastics today announced the addition of eight gymnasts to the U.S. Men's National Team. These individuals were named to the team by the Men's Program Committee who considered results from last weekend's Winter Cup in addition to submitted petitions. They join the ten gymnasts who automatically qualified to the team through their performances at Winter Cup. All 18 gymnasts have been named to the National Team through the 2021 U.S. Championships in June.
Members of the current U.S. Men's National Team are listed below in alphabetical order.
Cameron Bock, Tustin, Calif./University of Michigan
Allan Bower, Chandler, Ariz./University of Oklahoma
Grant Breckinridge, Libertyville, Ill./Stanford University*
Adrian De Los Angeles, Long Beach, Calif./U.S. Olympic and Paralympic Training Center
Isaiah Drake, Los Angeles, Calif./Gymnastics Olympica USA
Vitaliy Guimaraes, Arvada, Colo./University of Oklahoma
Trevor Howard, Columbus, Ohio/Ohio State University*
Paul Juda, Deerfield, Ill./University of Michigan
Riley Loos, El Dorado Hills, Calif./Stanford University
Brody Malone, Belfast, Tenn./Stanford University*
Sam Mikulak, Newport Beach, Calif./U.S. Olympic and Paralympic Training Center*
Akash Modi, Morganville, N.J./Stanford University*
Yul Moldauer, Arvada, Colo./5280 Gymnastics
Stephen Nedoroscik, Worcester, Mass./Penn State University*
Genki Suzuki, Norman, Okla./University of Oklahoma
Colin Van Wicklen, Spring, Texas/Cypress Academy of Gymnastics*
Donnell Whittenburg, New Berlin, Wis./Salto Gymnastics Center*
Shane Wiskus, Spring Park, Minn./University of Minnesota
*Individuals named to the team by the Men's Program Committee
Voting members of the Men's Program Committee include a chairperson, two elected senior coaches representatives, two elected junior coaches representatives, and two athlete representatives elected by USA Gymnastics' Athletes' Council. Non-voting participants include a National Gymnastics Judges Association representative, the Men's Development Program Committee chairperson, and USA Gymnastics' vice president of the men's program, high performance director, men's development program coordinator and men's development program assistant.
The selection process was overseen by an independent observer. After the Men's Program Committee met to determine the composition of the National Team, minutes from that meeting were submitted to the independent observer who also issued a report. Both documents are publicly available on USA Gymnastics' website.
USA Gymnastics. Based in Indianapolis, USA Gymnastics is the national governing body for gymnastics in the United States, encompassing seven disciplines: women's gymnastics, men's gymnastics, trampoline and tumbling, rhythmic gymnastics, acrobatic gymnastics, gymnastics for all (a.k.a. group gymnastics) and, most recently, parkour. USA Gymnastics sets the rules and policies that govern the sport of gymnastics, including selecting and training the U.S. Gymnastics Teams for the Olympics and World Championships; promoting and developing gymnastics on the grassroots and national levels, as well as a safe, empowered and positive training environment; and serving as a resource and educational center for the more than 200,000 members, clubs, fans and gymnasts throughout the United States. The organization is deeply committed to creating a culture that encourages and supports its athletes and focuses on its highest priority: the safety and well-being of athletes and our community.