FIG
Ellie Black On Healing & Leading Gymnastics Canada Into Her Third Olympics
Ellie Black On Healing & Leading Gymnastics Canada Into Her Third Olympics
Attempting to make her third Olympics, Canada's Ellie Black reflects on her gymnastics experience and evolving into a leader.
Jan 6, 2021
by Kelly Feng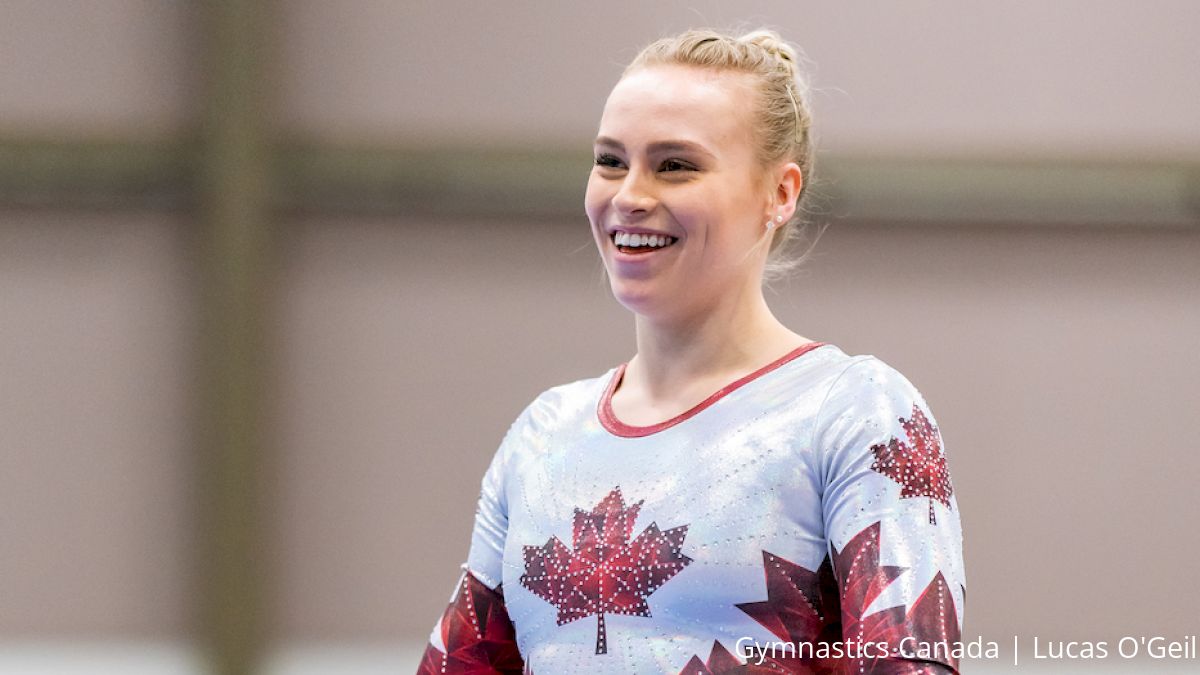 When Ellie Black landed her final tumbling pass during last March's American Cup, her feet were firmly planted on the mat, but in many ways, she was flying—and flying high.
Black didn't expect to be competing in the international meet, especially after injuring her ankle at the 2019 World Gymnastics Championships in Stuttgart, Germany just five months prior. A few weeks later, she had surgery to repair two torn ligaments.
While surprised she was participating, Black still brought her trademarked steadiness and delivered consistently strong performances, finishing fifth overall. The 2017 World All-Around Silver medallist was ready for her third Olympics.
ELLIE BLACK IS BACK!

what injury? who's she again? we don't know her pic.twitter.com/2vYRatHouK

— you hurd wong (@laurentfanclub) March 7, 2020
The high from the American Cup didn't last long.
After returning to Canada, the world went into lockdown, and Black found herself stuck in a holding pattern. She spent quarantine in her native Nova Scotia, Zooming with the national team and partnering with other gymnasts to attend sessions on mental performance, nutrition, and artistry.
Across the globe, Olympic-bound athletes adjusted to the new normal. However, adapting and taking her career one day at a time was nothing new for Black, who's had a trajectory packed with international highlights and injury setbacks.
"The silver lining of the whole COVID situation the Olympics getting postponed I had a little bit of extra time to allow healing and recovery for my ankle," Black said. "It was nice to get back and do some of those harder skills that I hadn't done. Even at the American Cup, they were still slightly watered down. Now I'm able to get back to doing those skills fully again."
A naturally powerful gymnast, Black is known for her consistency. She flips a switch, and she's ready to attack whatever apparatus she's performing, harnessing the power behind her moves.
Her steady and quiet confidence doesn't go unnoticed by her coach, David Kikuchi, at Halifax's Alta Gymnastics. Thanks to this, he hasn't had to give Black many inspirational talks over the years.
"There have been a few pep talks, but nothing that and the athletes didn't already know—that they are great gymnasts, they are doing the right thing and they can handle whatever comes up," Kikuchi said.
As far as any specific training plan for an Olympic year, Black is taking it week by week. Because of COVID-19, Black believes athletes need to be resilient, knowing their plan may have to be adjusted.
"This upcoming year is still going to have some experiences that we're going to have to work through," Black said. "There's still the unknown. We just have to be okay with that and be adaptable in those circumstances."
Kikuchi has a similar training philosophy. "We are just trying to navigate through COVID shutdowns right now and hoping that things will return to normal sooner than later. The Olympics seem pretty far in the distance; the plan is to get back to competition first.
Black's training will mostly stay the same as in previous years. She won't necessarily ramp up the numbers or training hours before more significant competitions. Instead, she looks at her training through the prism of her age, body and previous experience. Black believes in being efficient. If she needs extra numbers one day, she'll make time for it, also recognizing that some days she'll be good with the minimum.
Leadership
At age 25, it's hard to imagine she is going for her third Olympics. Because she is a seasoned athlete, the national team athletes often look to her to lead.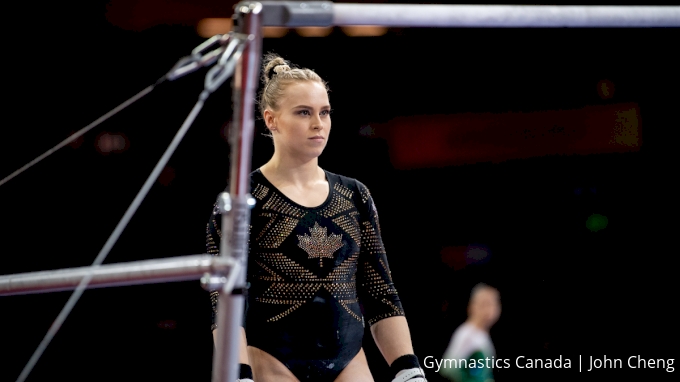 "I've definitely had a lot of the girls on the team just come chat with me if they're nervous. Being one of the older ones and a leader on the team, they feel comfortable being able to do that," Black said. "I have been through a lot of great competitions and a lot of bad competitions."
Team Canada teammate Ana Padurariu, the 2018 World Balance Beam Silver medalist, knows that pressure of being a senior international elite gymnast.
"I've definitely come to Ellie for advice," she said. "I've had to reach out to her a few times, and every time I came to her, she's able to provide me with new perspectives and a new mindset that would help me improve my performances."
"She's always there for you, no matter what. She always makes herself available, even though I know she's so busy now, especially how on the run she is all the time."
But it's not all gymnastics all the time. Padurariu also appreciates Black's ability to take their mind off the sport when things get tough.
"She's always so calm and collected," Padurariu said. "She's there to cheer you up after a bad routine. There's also the not-so-serious moments where we're just laughing and dancing and singing. I love being able to let loose with her. Moments like that highlight our trips together."
An Olympic Year
Black explains that at one point she was one of the younger team members when she first went to the Olympics. That 2012 team provided leaders and role models that helped her and in turn, passed on their own experiences and helped turn Black into the leader she is today.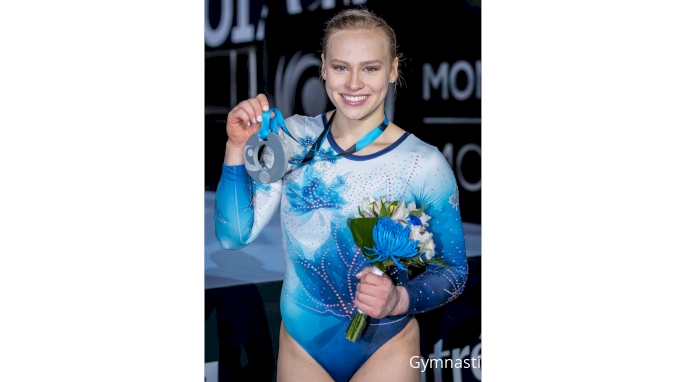 She also had the advantage of her coach's Olympic experience. Kikuchi, a two-time Olympian for Canada's men's artistic gymnastics team, attended the 2004 and 2008 Summer Olympics.
"That's something that I try and give back, especially in the leadership position that I've been in. I've moved into that role the second half of my career," Black said.
It's essential for Black to give her teammates insight into how things might go or what to do if things don't go as planned. She challenges them to think about how they will handle the unexpected and how to stay united as a team.
Black is using her experience from the 2012 and 2016 Games to prepare herself for 2021. In 2012 she didn't have a lot of expectations. She competed and enjoyed the moment. She didn't compete in the all-around, so it was less stressful than in 2016, where she finished fifth overall with the country's expectations on her shoulders.
"The most important thing is to focus on your training and what you have to do in the gym to go out there, feel great, and perform your routines without focusing on external pressures or stress. I'm not putting too much stress on myself because I do my best when I'm enjoying it."

- Ellie Black
It's a mentality she's trying to instill in her teammates as well. She encourages them to enjoy the process and moments when they're at the Games—once-in-a-lifetime experiences that don't come around often. Then, Black's confident they will do their best because of it.
"I think that's something that I'd look towards this year, especially," Black said. "It's been a wild ride. It's been up and down; training hasn't been consistent. Everyone in the world has gone through something that we've never seen before."
Mostly, Black is excited to return to competition and to see her teammates again.
"As athletes, competition is a huge part of our sport," she said. "We've all been missing that for sure, so I'm excited to have those opportunities come about again."