MyKayla Skinner is hospitalized with pneumonia after suffering some lingering effects of COVID-19. Skinner posted the news on her Instagram story. The two-time World Champion and NCAA Champion is competing for a spot on the 2021 US Olympic Women's Artistic Gymnastics team.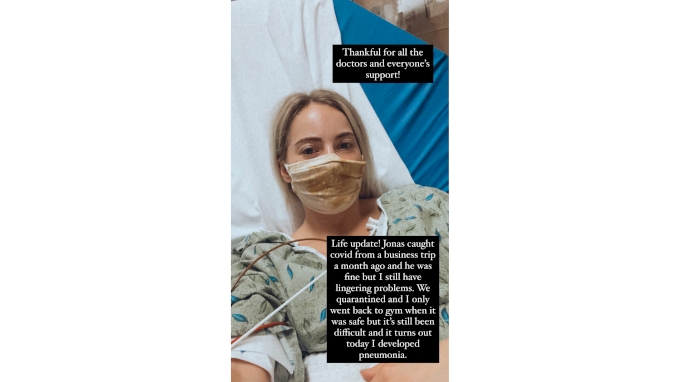 Her husband Jonas Harmer contracted coronavirus a month or so ago while on a business trip. The couple quarantined during that time of testing positive for COVID-19 but Skinner is still experiencing additional symptoms since the initial diagnosis.
We wish MyKayla a swift recovery during this time.
Updated: Tuesday, January 5, 2021
At home recovering! Yes everyone please stay safe 💕 sometimes things happen even after precautions are taken. Please stop sending Jonas dms, he is an essential worker and his team always gets cleared to work before they travel. He never meant to get me sick. I will be ok 💪🏼👊🏼❤️ https://t.co/jlzNUulVV4

— MyKayla Skinner (Harmer) (@mykaylaskinner) January 5, 2021