The LSU women's gymnastics team could not have asked for a better Valentine's Day. Competing in St. Charles, Missouri, at the 2020 GymQuarters Invitational, the Tigers went 24-for-24 and set a new season-high with a team score of 197.875, good for first place by a full 1.250 points.
Freshman Kiya Johnson continued to impress, winning the all-around and besting her own career-high with a 39.750. She also earned the second perfect 10 of her college career — her first on vault.
"It's pretty stellar," LSU head coach D.D. Breaux said in an interview with The Advocate. "(Johnson) was amazing. I felt she was underscored on bars. She just about had a perfect night."
The 2020 GymQuarters Invitational, streamed live on FloGymnastics, showcased three teams in the matinee session and four in the evening.
No. 9 LSU competed against No. 18 Iowa State, No. 19 Mizzou, and No. 48 Lindenwood, the reigning Division II champion, in the evening session. Iowa State finished second with a 196.625, Mizzou in third with a 196.450, and Lindenwood brought up the rear with a 192.700.
After rotation one, LSU was in first place with a 49.525 following a strong vault rotation that included a 9.900 from senior Ruby Harrold and that perfect 10 for freshman Johnson. Iowa State followed behind in second place, scoring a 49.100 for a bars rotation, which showcased a 9.925 from freshman Jade Vella-Wright. Mizzou began in third place after a decent first rotation on beam, leaving Lindenwood to fourth place.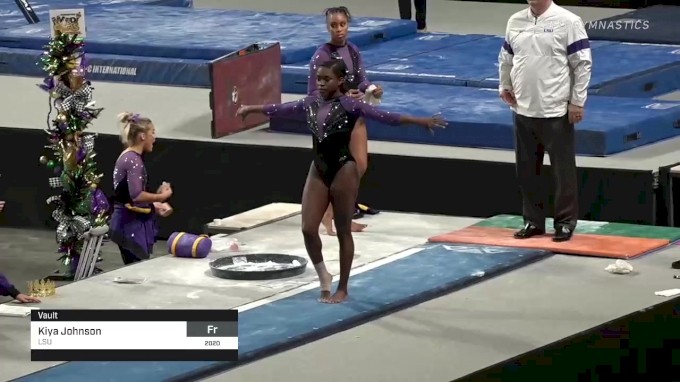 Unlock this video, live events, and more with a subscription!
Get Started
Already a subscriber? Log In
LSU continued leading the pack after rotation two, with Iowa State right behind and Mizzou creeping up in third. LSU's second rotation was on bars and fared well for Alyona Shchennikova and Sami Durante, both scoring 9.950s to contribute to the Tigers' 49.475 team score on the event. Iowa State performed decently on beam, totaling a 49.150. Mizzou scored a 49.275 on floor with a stellar performance from all-arounder Morgan Porter, who scored a 9.925 on the event.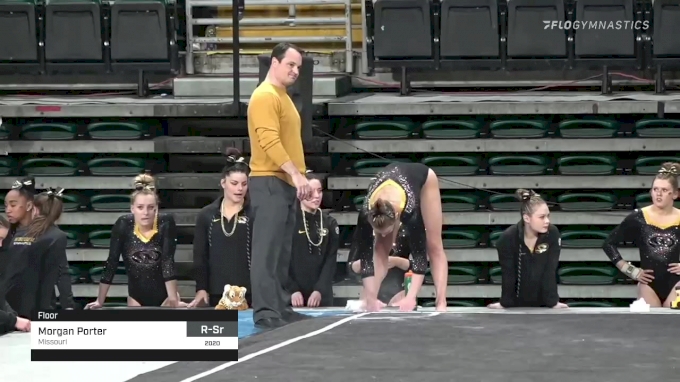 Unlock this video, live events, and more with a subscription!
Get Started
Already a subscriber? Log In
The third rotation kept Iowa State in second place after a strong floor rotation that finished with a 49.350. This left Iowa State right behind LSU, which stayed well ahead with a 49.375 on beam, bringing its lead to more than 1.3 points ahead. Mizzou stayed behind Iowa State to find itself in third place, after a vault rotation that couldn't quite break 49.000, scoring a 48.975. Star performers this rotation were Maddie Diab and Andrea Maldonado from Iowa State, who both scored a 9.925 on floor, and Kiya Johnson from LSU on beam with a 9.925.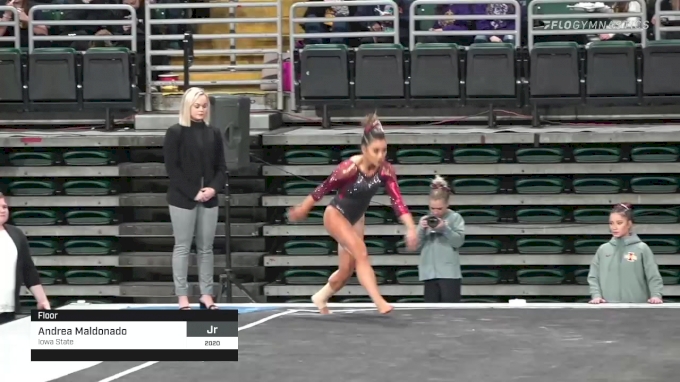 Unlock this video, live events, and more with a subscription!
Get Started
Already a subscriber? Log In
The fourth rotation sealed the deal for LSU, which finished on floor with a team score of 49.500 after some incredible performances. Every counted score was above a 9.875, and Kennedi Edney earned a 9.925 in her first competition vault since Jan. 24. Johnson once again showed her power as an all-arounder with a 9.950 on the event. Iowa State wrapped up its night with a solid showing on vault. The Cyclones had no exceptional scores, but a well-rounded team score of 49.025 that kept their second-place finish above Mizzou. Mizzou tied its bars record for a strong final rotation, taking home a 49.400. Even though they came in third, it is worth noting that after rotation three the Mizzou TIgers were trailing Iowa State by 0.55, but made up the gap and took third by a mere 0.175 in the end, quite an impressive leap ahead.
Lindenwood stayed in fourth place from the start of the meet to the finish, but held its own well for competing in the evening session. The Lions began on floor, scoring a 47.850, then moved to vault, where they totaled a 48.675 and Sydney Lopez scored a 9.800. They finished on bars and then beam, where they scored a 48.575 and a 48.450, respectively.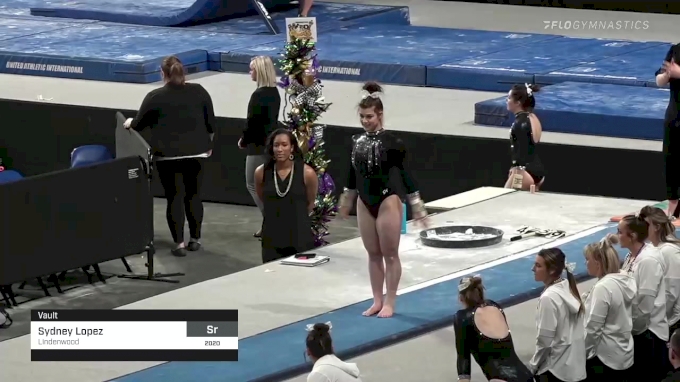 Unlock this video, live events, and more with a subscription!
Get Started
Already a subscriber? Log In
Although LSU was predicted to come out on top, it made the victory even sweeter to be ahead at the end by 1.250, especially with second- and third-place Iowa State and Mizzou so neck and neck at the finish.
In the matinee session, No. 60 Seattle Pacific, No. 61 SEMO, and No. 67 Centenary faced off for what ended up not being as close of a competition as expected. SEMO and Seattle Pacific were expected to keep everyone at the edge of their seats, but SEMO pulled away quickly. The 193.525 team score for the Redhawks led SEMO to victory over Seattle Pacific's 192.675 for second and Centenary's 189.525 for third place.
The Redhawks began on bars, where they scored a 47.975. They moved to beam, where they hit a huge 48.325, and Anna Kaziska led the team with a 9.875. Floor was a strong rotation for this team, scoring a 48.900, with Kaziska tying her career best of a 9.900 as anchor, and Mackenzie Slee contributing a 9.775. The team rotated to vault last, where they clinched the win with a 48.325.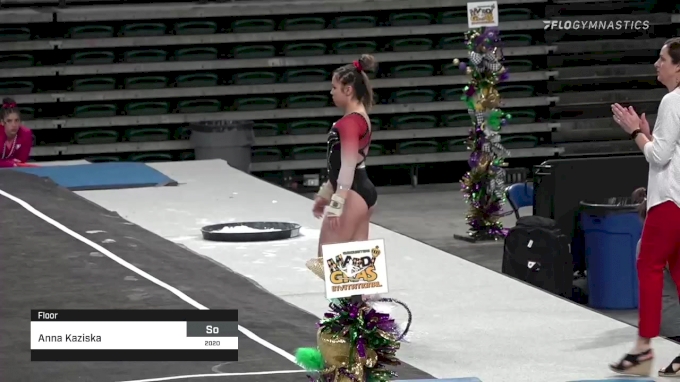 Unlock this video, live events, and more with a subscription!
Get Started
Already a subscriber? Log In
You can rewatch any of the routines from this highly competitive meet on FloGymnastics, and check out many other NCAA meets happening later this month as well.