NCAA
10 Things Every Gymnast Should Keep In Her Gym Bag
10 Things Every Gymnast Should Keep In Her Gym Bag
For a sport that seems like you shouldn't need a lot, gymnasts end up keeping a lot in their gym bag, and don't want to forget any of it!
Jun 28, 2019
by Miranda Martin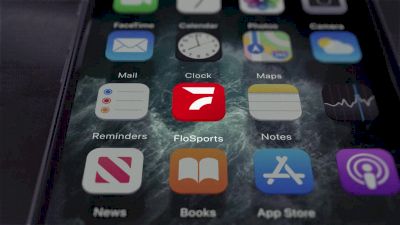 As gymnasts get older, they stop running into the gym with just a leotard on and start needing a gym bag to carry everything they will use for that practice. For a sport that seems like you shouldn't need a lot, gymnasts end up keeping a lot in their gym bag, and don't want to forget any of it!
Whether you're packing for a meet or just a practice, here is a list of 10 things you won't want to forget to put in your gym bag.
1. Leotard
First things first: you aren't doing any gymnastics if you don't have a leotard in your bag! Although some gymnasts come into the gym wearing it, if you are someone who comes straight from school or a job, you'll need to change once you get there, which means you need to remember to pack one! Especially if you are packing your bag for a meet, you need to remember your competition leo and your warm-up leo if you have one.
2. Shorts
If your gym allows them, then shorts are a good thing to have in your bag. Gymnasts at most gyms typically wear shorts, and if that is your gym, you don't want to be stuck without a pair, so an extra pair is never a bad thing to have on hand. If you are packing for a meet, forget this one, since shorts are generally not allowed during competitions.
3. Grips
Although a lot of gyms keep gymnasts' grips in a large bin at the gym so they don't have to take them back and forth daily, you will definitely need to remember these for a meet. No grips means no bars, so this is one to remember.
4. Snack
Gymnastics practices can get long, so if your gym allows time for a snack break, you'll definitely want to bring something to munch on. Anything high in protein is great for a workout snack to fuel your body and keep it going through the long practices. Snacks are a good thing to have in your bag for meets too, because competitions get long and you'll likely need one by the time awards comes around.
5. Hydration
Whether you prefer water or a sports drink, anytime you exercise you'll definitely need to replenish your fluids. Hydrating properly is an important aspect of practicing gymnastics, especially as practices get longer and more difficult.
6. Athletic Tape
If you've ever heard the joke that duct tape fixes everything, it's the same in the gymnastics world, but with athletic tape! Whether you're using it to tape your wrists on bars or a body part from an injury, having athletic tape in your bag at all times is a must.
7. Hair Accessories
Having hair in your face and not being able to see your landing is never a good look, so be sure to pack lots of ponytails holders, bobby pins, headbands, or anything else you use to keep hair out of your face.
8. Tiger Paws
Although not everyone uses them, for those who need extra wrist support, it definitely stinks to be stuck without these. If you're used to using them and forget them for a day, tumbling probably isn't going to happen, so if you do use them, make sure to have them ready to go.
9. Deodorant
Gymnastics practices can get long, but they don't need to get smelly. Make sure to keep extra deodorant in your bag, just in case. On the same note, it can also be a good idea to keep odor balls in your bag to keep it smelling fresh, especially if you keep tennis shoes in there for cardio or put sweaty clothes or leos back in the bag.
10. Inhaler or Medication
If you use an inhaler or any other medication, it is a good idea to have it on hand and labeled. That way, if there is any emergency, a coach could easily know what you need. There will likely be no emergencies at the gym, but it is always good to be prepared!
Although there are main things all gymnasts should keep in their gym bag, some gymnasts rely on things beyond the basics. We chatted with four gymnasts to hear what funny things they keep in their gym bags.
Emily Szembrot
"The crazy thing I keep in my gym bag is a stuffed animal version of Perry the Platypus. I got him as a souvenir at the Sand Dollar Invitational, in Orlando, Florida, about 10 years ago and he's come to every meet since then!"
Amelia Bailey
"One silly thing I keep in my gym bag is a stuffed bunny. I haven't gone to a meet without it!"
Taylor Chan
"Every time our team goes to a competition, I have to eat Pringles before every meet. It's kind of a good luck/superstition, so I always have a can of Pringles in my bag. It started my sophomore year when I had some Pringles before our first home meet, and it happened to be the best meet I had all season."
Hannah Sadler
"I keep my first gold medal in my bag at all times! It reminds me of why I started this sport in the beginning."