2018 Pacific Rim Championships
The Pac Rim GifCap - A Recap Told By Gifs...Obviously
The Pac Rim GifCap - A Recap Told By Gifs...Obviously
The American juniors and seniors won the team gold tonight; Sam Mikulak and Lazarus Barnhill won all-around.
Apr 28, 2018
by Sarah Lorish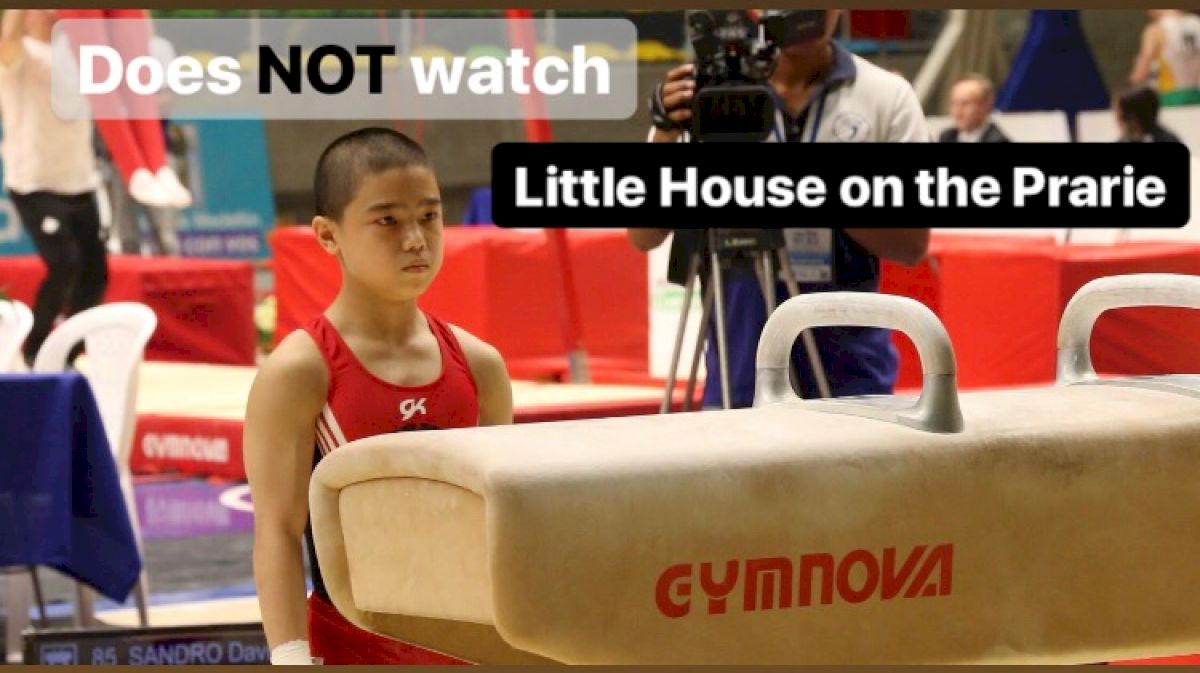 The men's team and all-around final happened tonight, and here's what you need to know:
What happened on the podium


The American men swept the rankings taking one and two in both the senior and junior all-around divisions. Lazarus Barnhill won all-around for the juniors ahead of Asher Hong, while Sam Mikulak took first ahead of Akash Modi on the senior side.
The men were given flowers, but there were no bees in the vicinity, thank GOD.
Team USA won big with a 330.300 ahead of Canada's 309.850, followed by Colombia at 306.200.
Competition Feels
We double fell in love with Asher Hong. Once for his cuteness and again for the flairs.
Hong had a great competition and recorded his highest score tonight on P-bars: 13.6, which tied for the highest in the junior division.
Also, he created an Instagram, so get on it.
Junior Justin Ah Chow brought a big vault to the table. His Kas-1/1 was so explosive, he bounced back out of the event.
The judges rewarded his power and execution, though, giving him a 13.600 - the highest vault score for the juniors. He ended up 6th AA.
Marvin Kimble
...Is somehow both this person: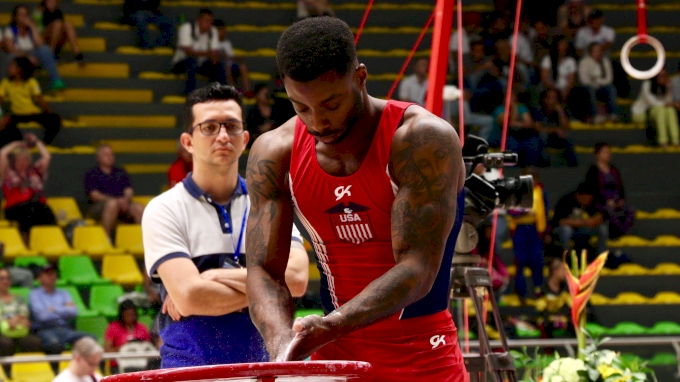 ...and this person!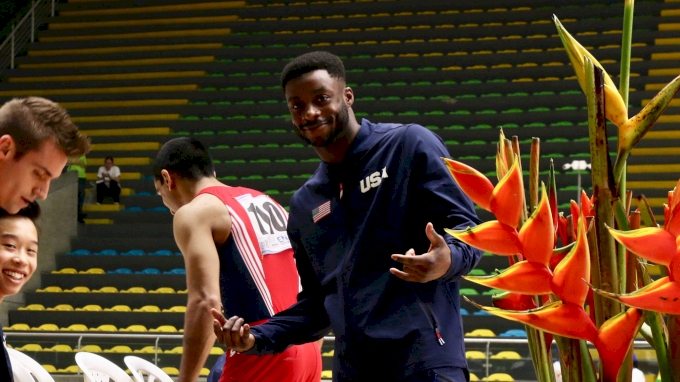 Kimble only competed one event, but that event was one savage set on pommel that earned him a 14.65 and the second-highest score after Mikulak's 15.15.
Speaking of Mikulak, he really knocked this meet out of the water.
After some negative press concerning his international inconsistency, Mikulak proved he can not only hit internationally but blow the competition out of the water.
Mikulak is a cut above the rest thanks to the combination of D-score and execution. He not only throws big tricks, but he does them with near-perfect form - which is how he came out and scored no less than a 14.2.
It's unclear why Mikulak performs so well, but we're assuming it has something to do with the pre-pommel-swivel.
Akash Modi showed a huge P-bar set that went 14.75. He also told us the event was his favorite moment of the night because the men's routines continued to build off one another until Mikulak wrapped up a great lineup with a 15 flat.
Modi also had a solid high bar routine despite the fact that didn't connect his third release in a row...you know, regular people problems.
Important Asher Update
During the competition, we were provided with insider information insisting that Asher was a big fan of legos and Little House on the Prarie. Hong, however, denied all allegations.