2018 City of Jesolo Trophy
U.S. Seniors Populate The Podium, Malabuyo Is AA Champ
U.S. Seniors Populate The Podium, Malabuyo Is AA Champ
The U.S. senior women took four of the top eight all-around spots in today's all-around final of the 2018 City of Jesolo Trophy.
Apr 14, 2018
by Sarah Lorish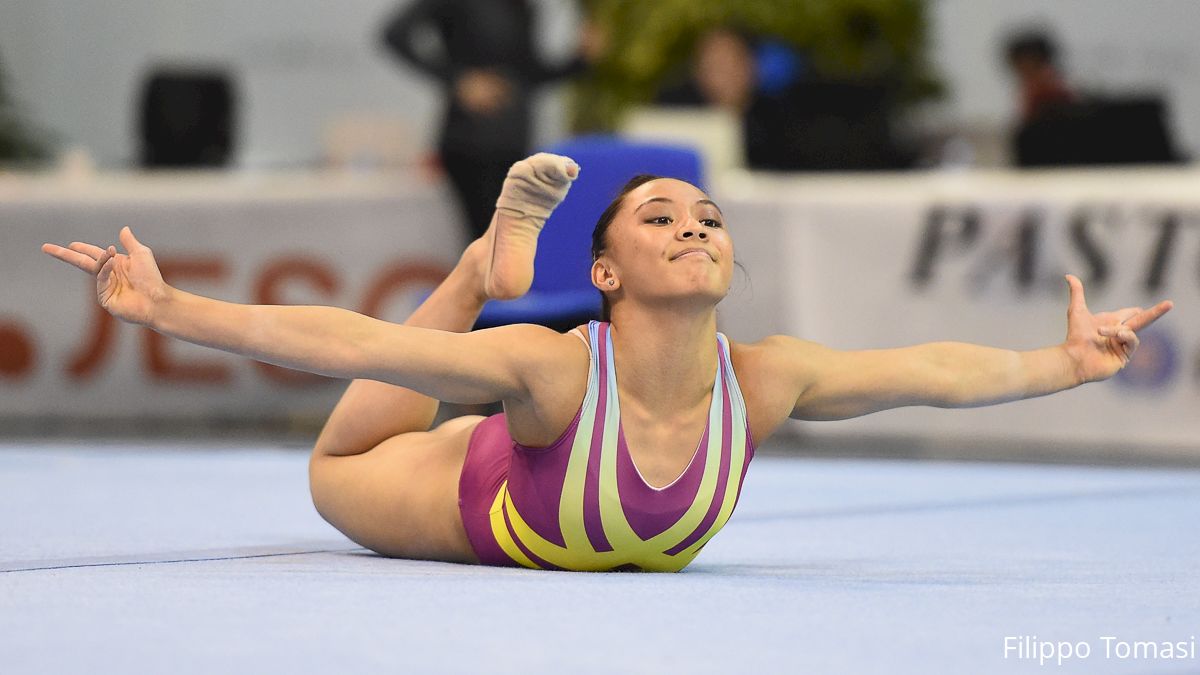 2018 Jesolo all-around champion Emma Malabuyo of Texas Dreams was a rockstar in the senior all-around competition. Her performance was highlighted by a nearly stuck full-twisting double layout on bars, a recent upgrade. She also showed an impressive standing Arabian in her stellar beam set.
SENIOR AA RESULTS
1. Emma Malabuyo USA 55.868
2. Ragan Smith USA 55.166
3. Anastasiia Iliankova RUS 54.567
4. Angelina Melnikova RUS 54.5
5. Grace McCallum USA 53.933
6. Jade Barbosa BRA 53.766
7. Adeline Kenlin USA 53.468
8. Flavia Saraiva BRA 53.466
TEAM
1. Russia
2. Brazil
3. Italy
Watch the 2018 City of Jesolo Trophy LIVE on FloGymnastics April 14-15!