The Gymnastics Kitchen With Betsy: Building Confidence Through Nutrition
The Gymnastics Kitchen With Betsy: Building Confidence Through Nutrition
I come across a lot of gymnasts who are very, very talented but are lacking in one very IMPORTANT element that is holding them back from their goals: CONFIDENCE. I work more and more with Doc Ali in our Tight Mind Tight Body Bootcamp Series.
Oct 16, 2017
by Betsy McNally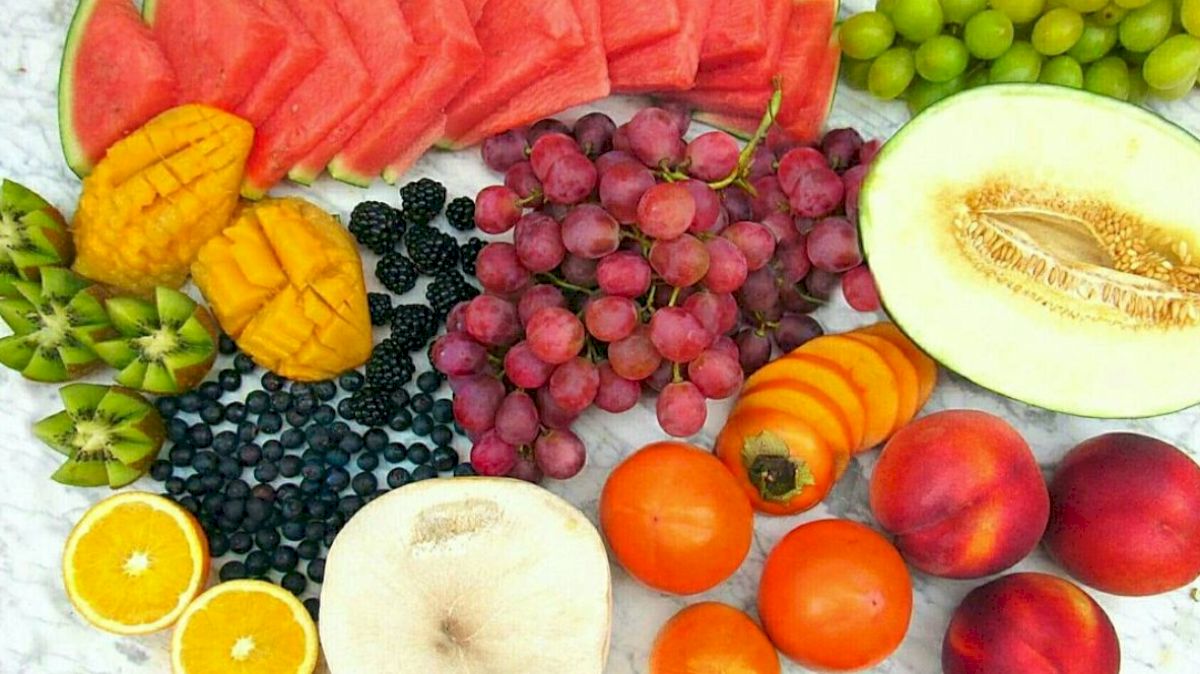 I come across a lot of gymnasts who are very, very talented but are lacking in one very
​important
element that's holding them back from their goals: confidence.
As I work more and more with Doc Ali in our Tight Mind Tight Body Bootcamp Series, I see there is a direct correlation with confidence and developing physically strong and resilient gymnasts. One area in which some gymnasts are very far behind is proper nutritional intake, meal planning, and clean eating habits.
You see, there are foods that can boost a gymnast's confidence and enhance performance and mood, especially for very high-level gymnasts, but this is true all the way up from the tiniest level 1.
How Is That Possible? Think About It.
Gymnastics uses brain intensity for
​both
technical purposes and also mental toughness. If those two are lagging behind, then confidence will go down with it. A lack of confidence leads to questioning, holding back, balking, and not trusting one's own abilities.
Our sport is tough on the body! If someone is consistently sore, tired, or injured, they are going to eventually question their ability: "Maybe I can't jump high enough," or, "Maybe my legs won't hold out for one more pass." This type of questioning can lead you to a tough spot.
Deficiency in any of these major organs and skeletal areas can tear down a gymnast's confidence: brain, bones, heart, skin, and muscles.
The food you eat has a direct response to your organs, whether positive or negative; the response will undoubtedly be there based on what you choose to put in your body.
Here are some tips on how you can improve your nutrition and confidence to take your gymnastics to the next level.
1. The Brain
The stronger mentally and more clear a gymnast is, the better her confidence will be at hitting those big, scary skills. Defy fear by eating healthy fat and powerful antioxidants. Healthy fat enhances mood and brain function. If you have "air head" or "fog brain" during a workout, it's going to be very challenging to flip that Yurchenko when your technique, timing, or thought processes are off. Here are some of my favorite foods to cultivate brain health:
​Blueberries
: some studies suggest that this antioxidant is the most powerful brain food on the planet! Get in a half cup per day!
​Pumpkin Seeds
​:
these seeds have a boatload of healthy fat and brain-boosting minerals. Sprinkle them on salads and in yogurt!
​Fish and fish oil
: healthy omega fats proven to help with memory and concentration. Eat at least two to three servings of fatty fish per week!
2. The Bones
Eating foods rich in vitamins and minerals support bone and joint health.
When a gymnast feels weak or has brittle bones, feeling secure enough to push their body through highly intense body movements can be challenging. If you think you can't do it, you probably won't!
Who wants to be worried about their next injury, torn muscle, or broken bone? The stronger your skeletal system and the more bone density, the greater chance you can avoid injury. You can be confident in moving your body with the intensity it calls for when you are strong. Here are my favorite bone-healthy foods:
​Seeds and beans
: pumpkin, sesame, and chia seeds are all loaded with calcium, zinc, manganese, along with soy beans for lots of bone density. Add to salads, trail mixes or eat plain.
​Kale
: a calcium powerhouse, load up on kale two to three cups per day in salads and in shakes.
​Oranges
: stocked with calcium and Vitamin C -- double whammy! Have an orange pre-workout for an energy boost.
​Sardines
: okay, they are slimy and fishy, but they pack an amazing 320 milligrams of calcium per three ounces. Wow, you can't beat it!
3. The Heart
Eating foods rich in heart-healthy compounds increases cardiovascular output, which means better endurance and blood flow.
If you
​know
you can get through your routine because it's "easy" by the last pass, you know you are taking care of your heart! The better your heart works, the better blood flow will go to aching muscles and joints and healing injuries. Here are my favorite heart-healthy foods for gymnasts:
​Olive oil
: add one or two tablespoons daily to salads with apple cider vinegar.
​Avocados
: loaded with potent vitamins, minerals, and healthy fats, avocado slices are great on a sandwich.
​Tomatoes
​:
known for their powerful red color (from lycopene), tomatoes are one of the most powerful heart-healthy foods on the planet. Lycopene helps with blood flow and keeps cells strong.
4. The Skin
When a gymnast has a rip on her hands, it makes getting through a bar routine very challenging, painful, and can literally "rip" her from her confidence. The skin takes a lot of damage in this sport from beam bites to enormous size rips, food fungus, and toe tears. How can a gymnast perform with confidence when their skin is falling apart? Here are my favorite remedies for ailing skin:
​Coconut oil
: use in cooking, on skin, rips on hands, and skin irritations. It's anti-fungal and anti-viral to fend off pesky fungus and infection.
​Garlic
: known for its allium and tumor fighting, invest more garlic to fend off fungal infections like ringworm and athlete's foot.
Foods rich in Vitamin E and collagen:
​almonds
,
​walnuts
, and
​sweet potatoes
(all which are loaded with Vitamin A to help brighten and repair damaged skin).
5. The Muscles
Soreness can cause a gymnast to second guess her ability to jump, punch, or grip. Inflammation is a issue with the modern American diet taking in a healthy dose of highly processed and sugar- and sodium-laden fast convenience foods. Get those processed sugars out and increase your confidence level by kicking soreness out of the gym!
There are many foods that deal with inflammation and can help you attack your event with confidence! Who wants to wonder if their legs are going to give up on them because they are so sore from yesterday's conditioning? My favorite remedies for soreness are:
​Turmeric tea
: some say it's better than over-the-counter anti-inflammatories. Have one cup of fresh turmeric tea daily.
​Raspberries
: packed with quercetin -- a powerhouse against inflammation -- raspberries are great for muscles and joints; enjoy a cup a day for great benefits!
​Coconut water
: who needs a Gatorade drink when coconut water has a natural blend of calcium, sodium, potassium without the added sugars or colorants? Have a coconut water, soy protein, and fresh raspberry shake for an anti-inflammatory, bone-satisfying, post-workout snack!
Betsy McNally-Laouar is a sports nutritionist who works with Gymnasts. Contact her at coach@betsymcnally.com or check out her page, Betsy McNally-Laouar Gymnastics Nutrition and Fitness Specialist or www.betsymcnally.com OR If you are interested in hearing more about her TIGHT MIND TIGHT BODY BOOTCAMPS with Doc Ali, let her know! There is a waiting list for our NEXT EDITION!