The Gymnastics Kitchen With Betsy: Summer's Over... Preseason Food Prep!
The Gymnastics Kitchen With Betsy: Summer's Over... Preseason Food Prep!
Wow, it's been a great summer of training hard, traveling, the pool and downtime with family! Gymnasts need this refuel time to heal injuries, work on getting stronger and relax a bit to be fresh for the next season ahead.
Aug 9, 2017
by Betsy McNally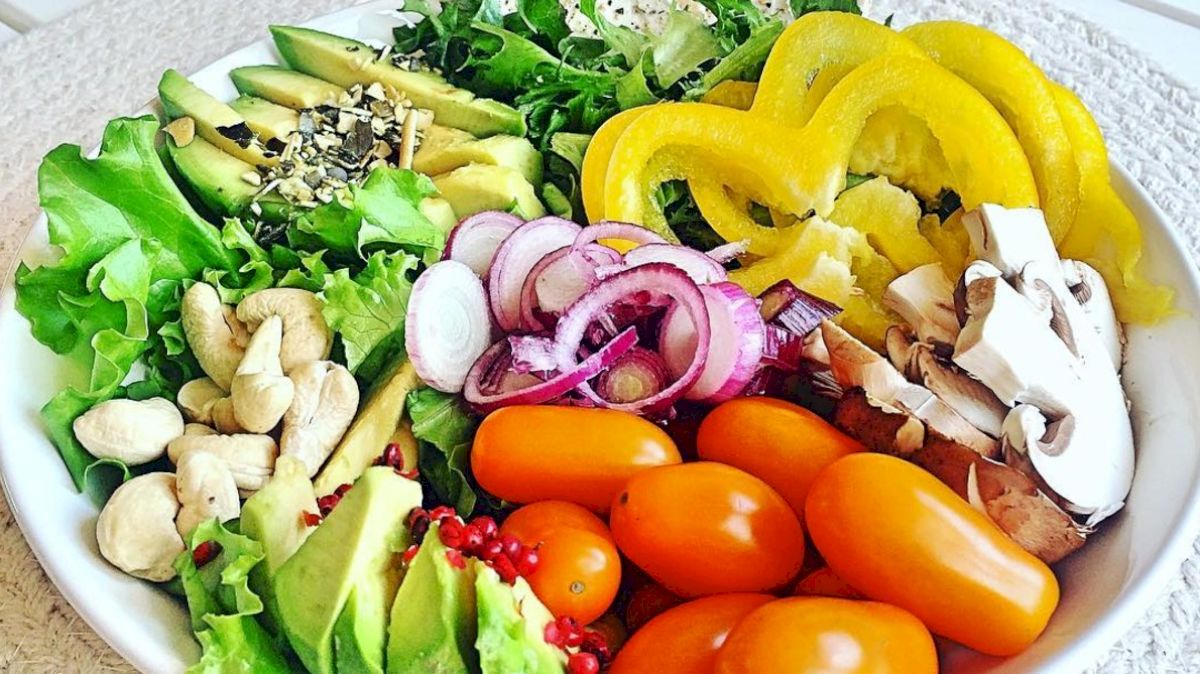 Wow, it's been a great summer of training hard, traveling, swimming, and downtime with family! Gymnasts need this refuel time to heal injuries, work on getting stronger, and relax a bit to be fresh for the next season ahead.
Now that summer is winding down and school is starting back up, schedules are returning to normal and gymnastics preseason training is about to start. Things are getting more serious as skills are firming up. Now is the time to push the endurance training needed for routines and show off those new skills!
During this period of training, it is important to fuel up on foods that help with long term energy and muscle endurance. Gymnasts also need to eat foods that aid in muscle repair to stay healthy during the preseason. While you are turning on the routine prep, here are some simple rules to follow during this time:
1. DON'T SKIMP ON BREAKFAST
This is a huge issue with gymnasts! For some reason, many of them don't like to eat breakfast. Think about this: you burn MOST of your calories in the morning and afternoon, before you even get to practice -- moving around, walking, going to school, functioning, and living. The body itself needs a lot of calories to survive, breathe, function even without physical activity. Then add in a four-hour practice at the end of the school day and if you haven't fueled up properly…. your practice will be a disaster!
Here are my breakfast favorites for gymnasts:
​Oatmeal with honey, almond butter, and chia seeds. Oats are a complex carbohydrate which means they will fuel your body for hours and hours. Mixed with the healthy fat and protein of almond butter and the power and energy of the chia seeds and you have a perfect gymnast breakfast.
​Two egg whites and one whole egg scrambled on Ezekiel toast with a tablespoon of coconut oil. Ezekiel toast is filled with protein and healthy grains. It is much better alternative to processed white breads. Add in the healthy energy-boosting fat of coconut oil and the protein-filled egg and you are ready to start the day.
2. PREPARE YOUR LUNCH BEFORE YOU LEAVE FOR THE DAY
Preparation is crucial to successful eating. If you don't prepare you may find yourself at the vending machine buying junk that won't fuel your tank! Lunch should include complex carbohydrates, proteins, and greens that will boost energy throughout the day and gymnastics workout. Remember when you are planning your meals, you have to think about what we you will be doing HOURS in advance.
Here are some of my favorite lunches for gymnasts:
​Ground turkey burger with avocado, green beans, and a sweet potato with coconut oil. Eat ground turkey for protein, sweet potato for its amazing energy source, and coconut oil which is rich in medium chain triglycerides (these help burn and use fat immediately for energy), green beans for fiber, and avocado packed with magnesium and healthy fat.
​Quinoa mixed with no-salt seasoning, grilled chicken, broccoli, and olive oil. Quinoa is a healthy grain loaded with protein, broccoli packed with calcium for bones and olive oil is heart healthy. You can't beat the protein in chicken either, so mix it all up and enjoy this hearty yet healthy lunch.

3. TAKE YOUR PRE-WORKOUT SNACKS SERIOUSLY
Pre-workout snacks are crucial to any gymnastics practice. You will need a quick shot of energy with a bit of protein and some simple natural sugars to power you through that workout, but nothing too heavy. Rice cakes with toppings are light enough to eat an hour or so before practice but have awesome energy-packed nutrients.
Try my three favorite whole grain rice cake snacks:
​A whole grain rice cake with natural almond butter or tahini butter topped with strawberries and honey
​A whole grain rice cake topped with 1/3 cup cottage cheese, pineapple slices, and a sprinkle of chia seeds or coconut shreds
​A whole grain rice cake with 1/4 cup hummus, cucumber slices, and dollop of fresh salsa

4. POST-WORKOUT SNACKS ARE ESSENTIAL FOR REFUELING AND REPAIRING
Your post-workout snack is just as important as your pre-workout snack. You need protein to repair muscles and carbohydrates to refuel glycogen stores.
Here are a few of my favorite post-workout snacks for gymnasts during the preseason:
​Green shake with 1/2 cup Greek yogurt, 1/2 cup blueberries, 3 cups of kale, a tablespoon of sliced almonds, and 1 cup of coconut water. Blend before practice and store in the fridge while you train. This snack is protein-packed with lots of refueling power for those muscles!
​1 cup of dry edamame or 1/3 cup of walnuts, one organic string cheese, and a cup of strawberries. Crunchy, sweet and packed with healthy fat and protein!
* Remember you should eat this post-workout snack within a half hour of training, then within the next hour after you have your post-workout meal/dinner.

5. MAKE TIME TO EAT DINNER
After a long, hard day, sometimes the last thing we want to do is cook dinner. However, this is where many go wrong. Most turn to fast food, takeout, or other convenience foods due to lack of preparation. Take one day a week to chop veggies and fruits, pre-cook, and store meats in baggies for grab-and-go additions to salads for your evening meals. Or try simple creation dinners that include eggs and salads.
Your post-workout meal should include another round of complex carbohydrates like brown rice, lentils, sweet potato, or quinoa with a healthy dose of protein like fish, chicken, eggs, or lean beef. Your dinner should also include plenty of green veggies for energy.
Here are my favorite post workout dinner meals for gymnasts:
​Anything goes salad! Take 3 cups of kale or spinach and add 1-2 cups of any veggie you want to the salad, top that with 4 ounces of lean meat or chicken or fish and sprinkle on some sunflower seeds with 2 tablespoons of olive oil and vinegar. This salad is filled with anti-inflammatory properties and loaded with vitamins, minerals, and protein!
​Breakfast for dinner! Crack four or five egg whites and scramble with a cup of spinach and peppers. Add a pinch of fresh parmesan, fold in 1/2 cup of brown rice or quinoa. Add a cup of fruit and voila, and you've got breakfast for dinner! Lots of protein, simple sugar and yummy for dinner!

Take your pre-season seriously this year with your nutrition choices. I know it may seem like a challenge to prepare, but its a new season and a new you! Why not put extra effort into your preparation by making some nutritional changes? If you want to step it up a notch this preseason, join Doc Ali and myself in our live, second edition of TIGHT MIND TIGHT BODY BOOTCAMP, Pre-Season edition, where we will help
prepare the mind and the body for season
.
Betsy McNally-Laouar is a personal fitness and gymnastics trainer certified in Sports Nutrition. She works with gymnasts all around the country online and through camps. If you need more help with gymnastics recipes, meal plans and fitness, check out her website, www.betsymcnally.com, email her at coach@betsymcnally.com, or visit her Facebook page: Betsy McNally Laouar Gymnastics Nutrition and Fitness Specialist.