2017 U.S. Classic
WATCH GUIDE: 2017 U.S. Classic
WATCH GUIDE: 2017 U.S. Classic
The 2017 U.S. Classic is this weekend, July 29th, at the Sears Centre in Hoffman Estates, IL. The competition is the last qualifying meet before the 2017 P&G Championships being held August 17-20, at the Honda Center in Anaheim, California. See below for
Jul 27, 2017
by Rebecca Johnson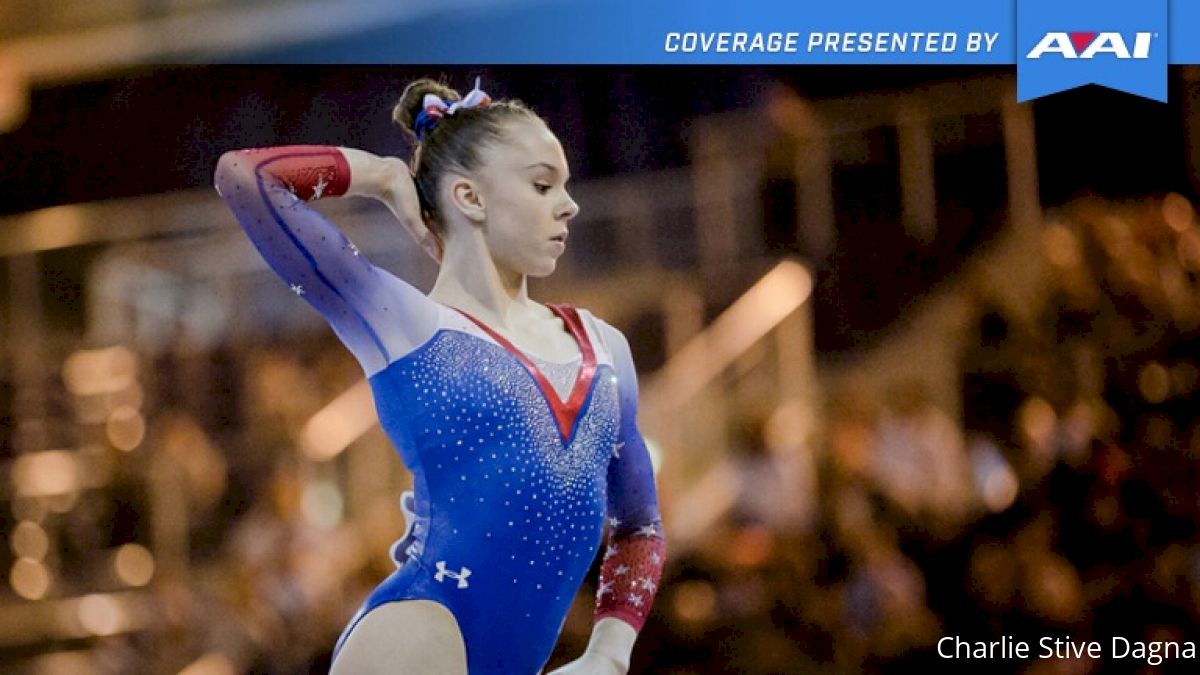 The 2017 U.S. Classic is this weekend at the Sears Centre in Hoffman Estates, Illinois. The competition, which begins Saturday, is the last qualifying meet before the 2017 P&G Championships being held August 17-20 at the Honda Center in Anaheim, California.
Junior and senior elites will use the U.S. Classic to either qualify for P&G Championships or tune up their routines before the big meet. Also, the Hopes Championships will take place on July 28, which features 73 of the nation's rising elite stars in their final meet of the season.
FloGymnastics will be providing on-site coverage from Hoffman Estates including training videos, live updates, athlete interviews, and more.
SCHEDULE
Friday, July 28
Junior and Senior Training
Hopes Championships -- 2:30 PM CT
Saturday, July 29
Junior Women's competition -- 1:00 PM CT
Senior Women's competition -- 7:00 PM CT
LIVE UPDATES
Follow all the action with live updates of the competition:
JUNIORS
SENIORS
HOW TO WATCH
The U.S. Classic junior session and the Hopes Championships will be available via a live webcast at
usagymclassic.com/live
.
The Olympic Channel is broadcasting the senior competition live. The webcast may be viewed on mobile devices via
olympicchannel.com
.
For more information, go to
usagymclassic.com
.
COMPETITORS
See the complete rosters for the junior and senior sessions along with the Hopes Championships.
Roster Released For 2017 U.S. Classic
Qualifiers: 2017 Hopes Championships
START LISTS
Seniors Start List
Juniors Start List
Hopes Championships Start List
PREVIEWS
Six Can't-Miss Routines From Juniors At The 2017 U.S. Classic
Can't-Miss Senior Routines At The 2017 U.S. Classic
Sunisa Lee Is Set To Swing Big At The U.S. Classic
Jade Carey Prepares For U.S. Classic After Stellar First Elite Competition
POLL: Who Are You Looking Forward To Watching At The U.S. Classic?
---
Related:
Ragan Smith, Maile O'Keefe Top July National Team Camp Verification
Norah Flatley Announces Retirement From Elite Gymnastics