Top Elites Elevate The Sport And Prove Age Is Just A Number In Gymnastics
Top Elites Elevate The Sport And Prove Age Is Just A Number In Gymnastics
There is a common misconception about women's gymnastics -- that it is a sport for young athletes. Gymnasts such as Oksana Chusovitina, Catalina Ponor, Sanne Wevers, and Ellie Downie are putting that theory to rest.
Apr 27, 2017
by Justine Kelly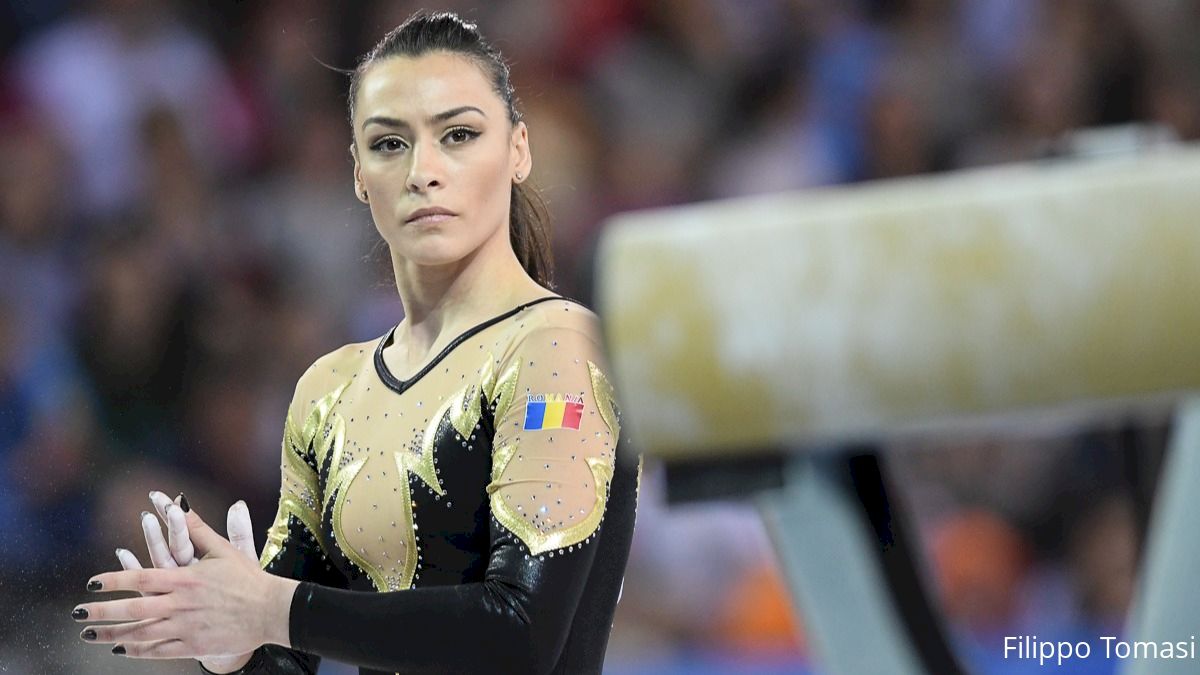 There is a common misconception about women's gymnastics -- many believe it's a sport for young athletes. Sixteen has long been seen as the magic age when gymnasts are at their prime, and many (wrongly) believe that elite gymnasts are forced to retire after graduating from their teenage years. In reality, not only can gymnasts improve as they get older, but they elevate the sport through bigger skills, name recognition, and increased confidence.
Many top gymnasts have continued to compete long after saying goodbye to their teens.
Oksana Chusovitina
from Uzbekistan is the extreme example. She is turning 42 in a few months, and she's still placing on the podium on one of the toughest events on the body -- vault. Even some of the top competitors from Rio were well above 16 at the time.
Simone Biles
, the all-around champion, was 19 when she won her medal. Her teammate,
Aly Raisman
, was 22 and arguably performed even better than she did when she competed in London four years earlier. Russia's
Aliya Mustafina
, who won the bronze in the all-around and the gold on uneven bars, was a month shy of being 22 in Rio.
All of these athletes have achieved greatness in gymnastics far beyond their teenage years and have grown the sport both on and off the competition floor. Over the years, gymnasts who stay in the sport longer get to know themselves and their bodies better, making them stronger and more confident. For Raisman, Biles, and many other athletes, they have developed a level of confidence that allows them to be a voice for the athletes and represent organizations or companies they believe in.
They are often able to master bigger skills, which are rewarded in the current Code of Points, elevating the skill level and intensifying the competition. Fans get a chance to get to know the gymnasts as they grow up and mature through their career, which builds excitement and passion around the sport.
A good illustration of the typical age of elite competitors today can be seen by looking at the recent European Championships in Romania -- one of the most important elite competitions all year. Gymnasts from more than 30 countries competed at the meet, which lasted over five days. In looking at the
list of qualifiers
for the all-around final and event finals, the average competitor age was just over 19 years old. Similarly, in looking at the gymnasts who medaled, their average age was also 19, suggesting that the gymnasts who are performing best are those who tend to be older.
The oldest competitor out of all the qualifiers was Romania's
Catalina Ponor
, who successfully captured her fifth European title on balance beam -- the only gymnast to ever do so. Competing on her home turf, the 29-year-old Ponor showed the same high difficulty and graceful confidence at Euros this year that she displayed in her gold medal-winning performance at the 2004 Olympics, despite being over 10 years older now. See her routine that won her the event final below:
Ponor was not the only medalist well above age 16 who competed at Euros this year. Twenty-three-year-old
Elisabeth Seitz
from Germany tied for the bronze medal on uneven bars, her first medal in an event final. Seitz was the European all-around champion back in 2011. Now, six years later, she is still an incredible bar swinger, throwing some of the toughest skills in the field. Her teammate,
Kim Bui
, is even older at 28 and managed to qualify into the all-around, bars, and floor finals.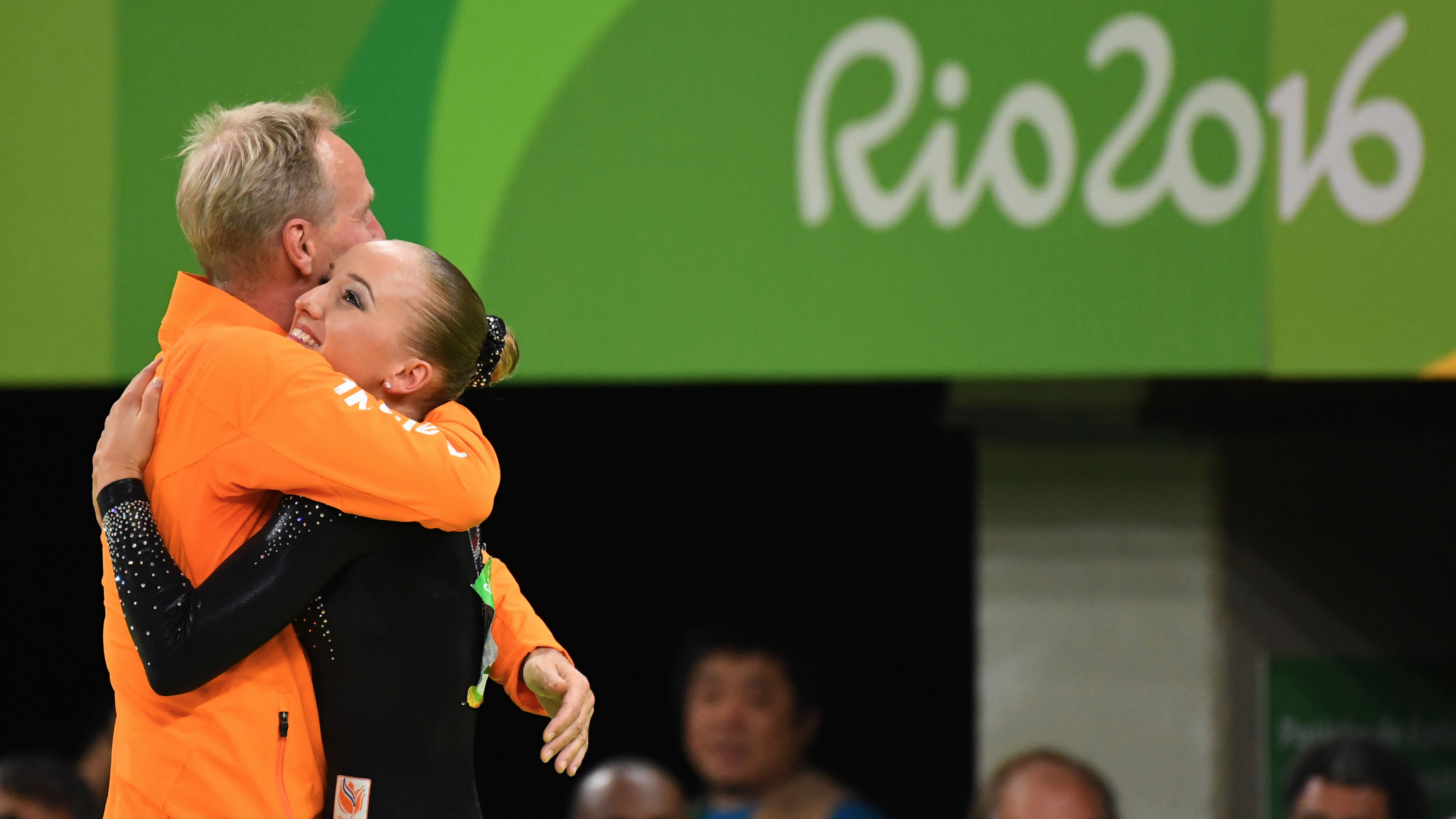 In addition to many of these gymnasts continuing to compete well into their 20s and 30s, several others actually start performing their best gymnastics as they get older.
Sanne Wevers
from the Netherlands, who also recently competed at Euros, is a good example of this. Wevers made her international debut in 2007 at 16 years old, but she didn't win her first major medal until 2015, when she was 24. That year, she captured medals on beam at both the European Championships and World Championships. She improved even more the next year when she won the gold medal on beam at the Rio Olympics.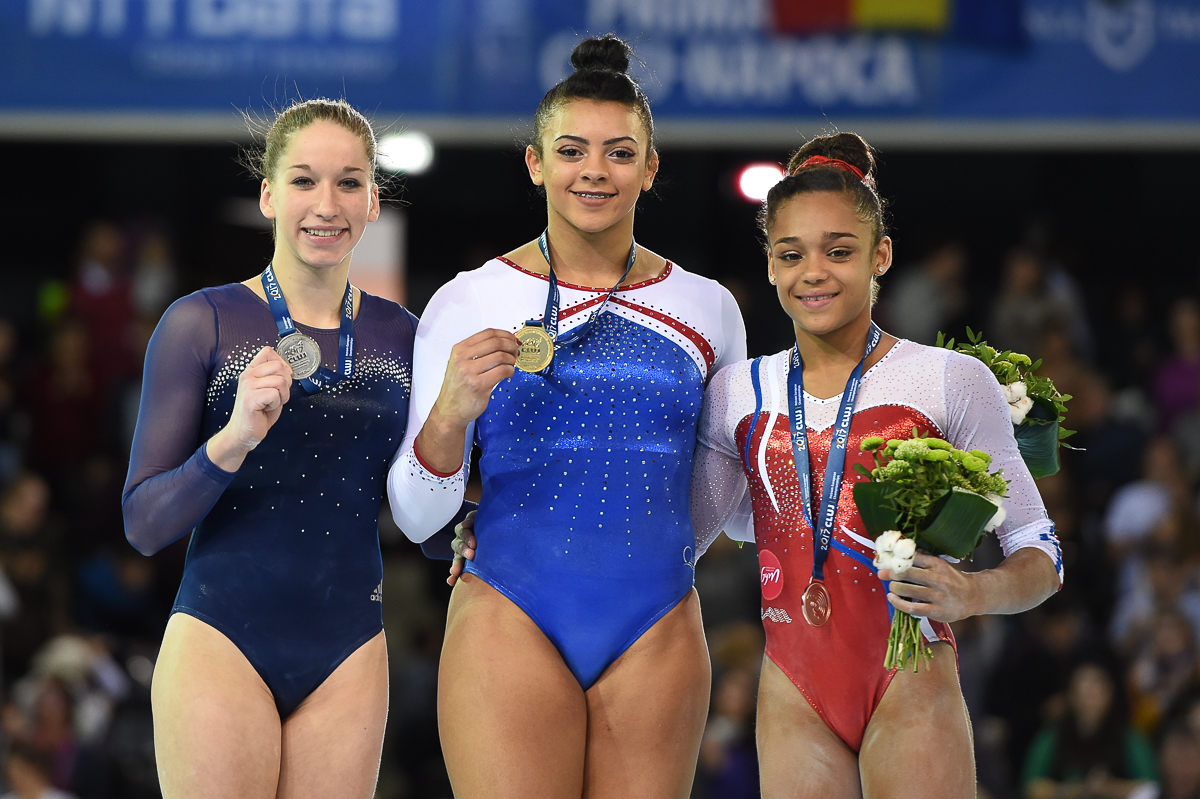 Ellie Downie
is another good example of a gymnast who only seems to be getting better with age. Downie competed at her first European Championships in 2015, when she won the bronze in the all-around. Fast forward to this year in Cluj-Napoca, Romania, where she captured the top spot in the all-around, won two silver medals on vault and floor, and took the bronze on uneven bars. Her older sister,
Becky Downie
, is still competing at age 25. Although Becky Downie had her senior international debut in 2008, she didn't win her first gold medal at European Championships until 2014, when she was 22.
There are countless examples we can look at to show that elite gymnasts still achieve great things as they get older. As gymnasts continue to count more birthdays, they also gain invaluable experience and the confidence that comes with it. Ponor looked unbelievably solid up on the beam at Euros, with no hint of hesitation. After competing on so many world stages before, she knows how to handle the pressure. The skills she threw also suited her and played to her strengths, something that comes from a gymnast knowing her body and how best to train to achieve results.
For the sport as a whole, having gymnasts in the sport who are capable of continuing to compete at a high level will continue to elevate the skill level, the fanbase, and create a new standard for the typical age of gymnastics stars.
It's about time that we dispel with the myth that gymnasts peak in their mid-teens and instead look forward to seeing even more great gymnastics from our "old favorites" -- who are not really so old, after all.