The Gymnastics Kitchen With Betsy: Anti-Inflammatory Foods For Gymnasts
The Gymnastics Kitchen With Betsy: Anti-Inflammatory Foods For Gymnasts
Nutrition For Gymnasts
Feb 22, 2017
by Betsy McNally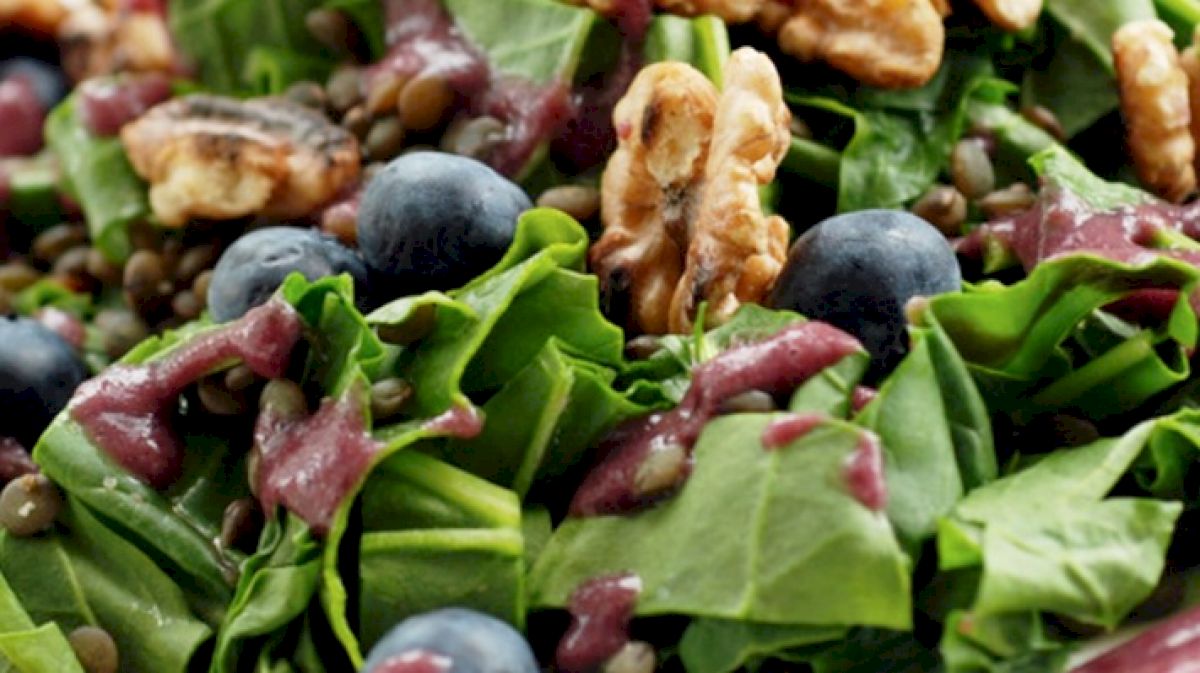 Foods For Sore Muscles Joints and Body Parts
You are what you eat! No words have been truer for gymnasts. Constant pounding, jumping, hard landings, and four hour workouts! The last thing a gymnast needs is to aggravate muscles and joints with foods that add to their soreness.
Processed foods that include white sugar, flour, pasta, fried/fatty foods, sodas, and candy all add to the aches and pains an athlete already feels. Inflammation is alive and well in the American diet and for athletes performing at a high level, the affects can be devastating.
When I was pregnant last year, I was craving sugary, processed and fatty foods. Normally, I am a vegetarian and eat a highly anti-inflammatory diet filled with dark leafy greens, fruits, vegetables, healthy omega 3 fats, seeds and non-processed sprouted grain breads.
The drastic change in my diet made me ache all over! I felt muscle soreness, tired, my joints and muscles were on fire. I thought at first it was my hormones, but when I returned to my regular diet, the soreness was gone. Why? Because I was eating foods that aggravated and caused inflammation on my muscles and joints on a cellular level.
This could be happening to you, your child or your athletes (gymnasts). How can we fight this problem? Through proper nutrition and education on which foods to avoid and which foods to eat more of we can drastically heal our recovery.
Here are my recommendations for foods that calm down joints and muscles:
Omega 3 Fats (Olive oil, Salmon, Flax Seeds, Walnuts)
Omega 3's are crucial for aiding in inflammation. I know if I don't take my fish oil supplement daily, my knees ache my achilles tendons are sore and I get headaches. Omega 3 fatty acids are not made by the body, they have to be supplemented with the foods we eat.
Think about a car- it can't run without being a well "oiled up" machine, right? Think of Omega 3's as the oil that keeps your joints, muscles and bones gliding over each other smoothly. So where can we find these Omega 3's?
Olive oil is has quercetin- a compound that aids in blood flow, helps with endurance, heart health and cardiovascular activity. Many believe quercetin in helpful in aiding athletic performance and helping with soreness.
Flax seeds have Lignans which are high in fiber and help with cardiovascular health and performance. Incorporate more fatty fish like salmon which is great for the heart and brain, and drizzle flax seed oil, olive oil and walnut pieces over salads daily to get the most out of these powerful anti inflammatories.
Beets
This powerful red vegetable is loaded with "betalain" which is an antioxidant that helps calm inflammation on a cellular level. It is also loaded with potassium and magnesium both crucial for muscle, joint and bone health. The powerful, dense, rich, staining, red color is very telling of its power on the cells of the body! Slice up a beet and place it over a kale or spinach salad with a little goat cheese, cucumbers and your favorite lean meat. Or add it to your favorite kale shake!
Blueberries
Like Olive oil and kale, blueberries, contain quercetin, that powerful anti-oxidant responsible for increasing blood flow and decreasing inflammation. Blueberries are also great for the brain and memory! Blueberries have been shown in many studies to stave off free radicals that are trying to destroy our cells. Gymnasts should incorporate two to three servings of fresh berries, including blueberries in their daily menus. Try them frozen and on top of Plain Greek yogurt for a delicious post workout snack
Kale
Kale is loaded with vitamin K which is known for its help with blood flow and anti-inflammation. Kale improves cardiovascular and blood health and has lutein for eye health. Kale also contains the powerful antioxidant quercetin. Many gymnasts need to eat kale to help with their athletic performance - but aren't in love with the taste. If you aren't already drinking kale shakes, I highly recommend them. If you don't have an electric shake maker, go get one!
Here is my favorite recipe below:
1/2 cup Plain Greek Yogurt
1/2 cup Coconut water
1/3 cup blueberries
1/3 cup fresh raspberries or pineapple chunks
3 cups of Organic, Fresh, cleaned Kale
2 tablespoons of Flax Seeds
1 slice of beet
Blend Well
Sprouted Grain/Ezekiel Bread
Although not an "anti-inflammatory" food per se, it is a great alternative to processed white and wheat breads and will not cause inflammation. Sprouted grain breads are predigested, broken down grains so they are easily digested and better for gut function. There is more fiber and protein in Ezekiel bread than regular white bread and some wheat and whole grain breads. There is no sugar or flour (remember those two things cause inflammation). Ezekiel bread is a much better alternative to processed wraps, tortillas and breads. Try toasting some sprouted grain bread and dipping into olive oil with a little balsamic vinegar for a pre-dinner treat, or for breakfast add a few egg whites to this toasted treat and little coconut oil.
If you would like an individualized meal plan contact Betsy McNally-Laouar at coach@betsymcnally.com or check out her Gymnastics Facebook page at: Betsy McNally-Laouar Gymnastics Nutrition and Fitness Specialist. Betsy is a personal fitness and gymnastics trainer certified in Sports Nutrition. She currently works with the elite and upper level gymnasts at Cincinnati Gymnastics creating training and meal plans. She also works with gymnasts all around the country through online seminars and through camps. If you need more help with gymnastics recipes, meal plans and fitness, check out her website, www.betsymcnally.com and email her at coach@betsymcnally.com