Laurie Hernandez
has been nothing short of a delight in her Olympic debut. She's determined, bubbly, vibrantly supportive of her teammates... the list goes on. But perhaps most impressive is how, in her first big international competition, she rose to the occasion.
Hernandez helped the "Final Five" to team gold, and closed out her run at the Games with an individual silver medal on beam. Just a tenth away from gold, she told
ESPN
how proud she is of her performance.
To get my own little medal is big. I mean, it's the Olympics. Any color medal is amazing.
At 16, Hernandez has officially made her breakthrough on the world stage. And, after yesterday's competition,
she is ready for more
. Hernandez will be a key leader on the U.S. National Team in the next few years--she recently
decided to turn professional
and forego her NCAA eligibility to continue her elite career.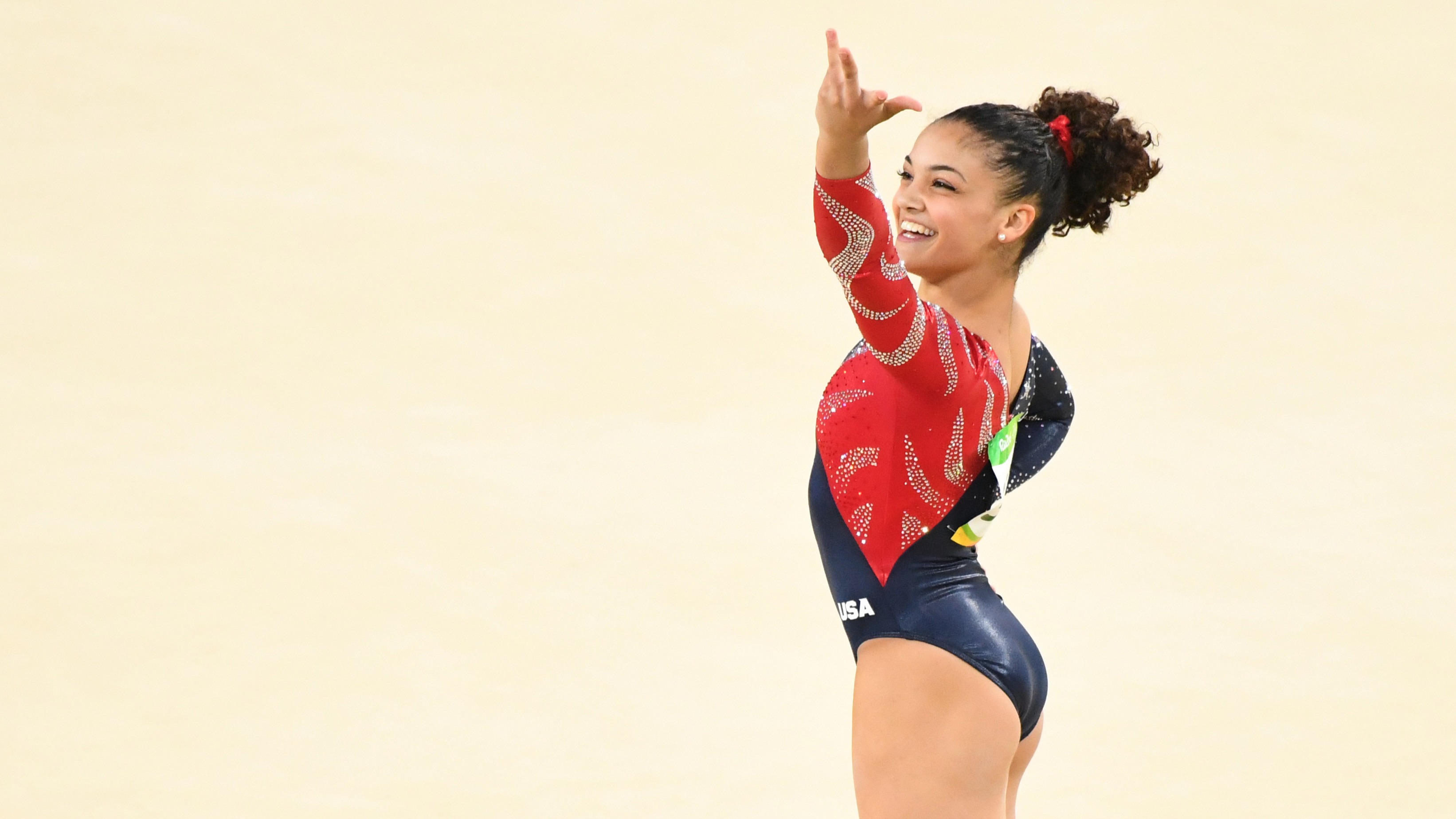 At the 2017 World Championships, which will not feature a team competition, the U.S. will be in good shape to claim several individual titles.
Martha Karolyi
is hopeful that the strength of the U.S. program will continue to grow in her absence, and is looking to Hernandez and Olympic alternate
Ragan Smith
to lead the way.
She [Hernandez] would have all the chance to come back next year at individual Worlds and do some more good impact... And also Ragan Smith, who was one of the alternates to our team. She is just barely 16, so we already leave (home) some athletes who have world class.
With an Olympic gold and silver medal to her name, Hernandez still has Olympic-sized goals for the future. Tokyo is undoubtedly on her mind as she heads home from Rio and back into her New Jersey gym for training.
I've been to Tokyo-slash-Japan -- we actually went to Yokohama in 2015 and 2013 for international competitions. I think that it would be really nice to go back and do a little Olympic thing there.
For Hernandez and the up-and-coming elite stars, the future is bright. The U.S. system can be thanked for that, along with their years of hard work. While the senior elites are generally the ones in the spotlight, winning medals at big competitions and making names for themselves, the juniors and younger seniors on the brink of stardom continue toward success. The pool of athletes in the mix for Tokyo 2020 is already incredibly impressive, and Rio 2016 hasn't even concluded.
For many countries, the next few years after the Olympics often prove to be somewhat challenging as top athletes end their careers after the Games and the ones coming up aren't quite ready to shine. But for Hernandez and the U.S., the goal is to never stop shining.