The Gymnastics Kitchen with Betsy: Protein Power
The Gymnastics Kitchen with Betsy: Protein Power
One of the most prevalent questions I get from gymnasts and parents is: "How much protein do I need to repair my muscles after a prac
Jun 14, 2016
by Betsy McNally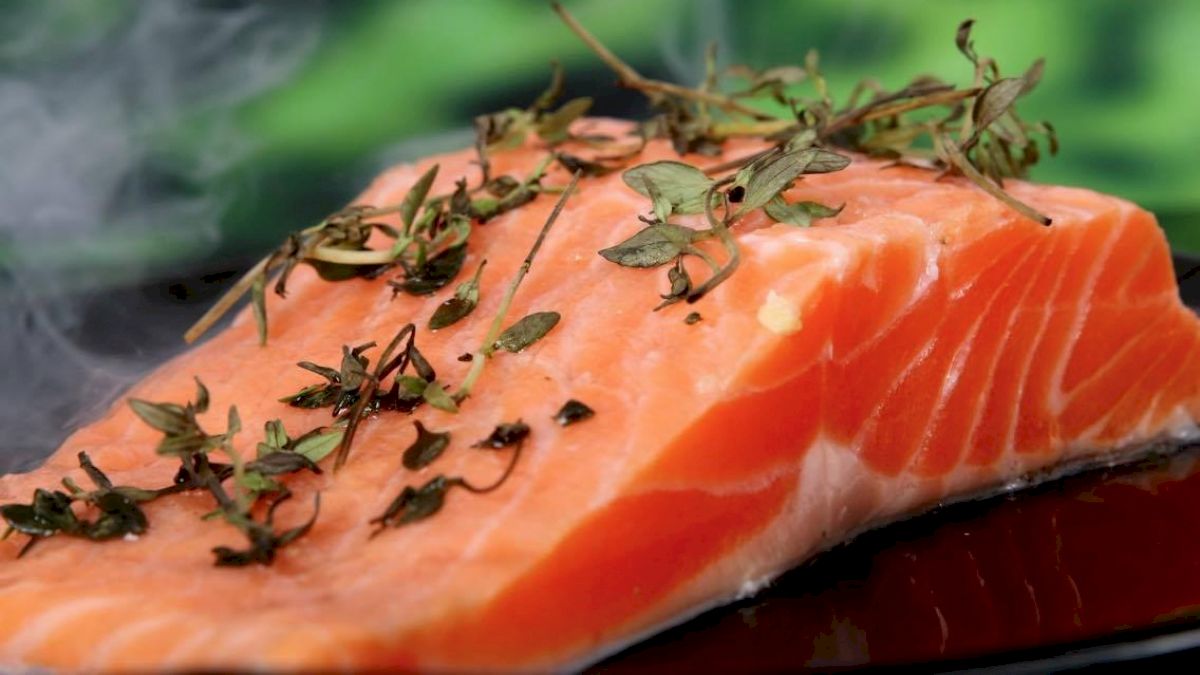 By Betsy McNally-Laouar
One of the most prevalent questions I get from gymnasts and parents is: "How much protein do I need to repair my muscles after a practice?"
Protein repairs muscles after long, strenuous workouts. In general, an athlete (like a gymnast) should consume between 1 and 1.5 grams of protein per LEAN kilogram of body weight per day.
That means for every LEAN kg of body weight (not including fat weight), an athlete should include 1.5 grams of protein per day. It is also important that gymnasts eat a significant amount of green vegetables, fruits, healthy fats and complex carbohydrates to complete their diet regimes.
Here are my recommendations for the most superior proteins for a gymnast post workout that will keep her/him light, fit and looking and feeling their best:
Salmon
Salmon not only boosts huge amount of omega fats for great brain, skin and heart health. But it also packs 22.5 grams of protein per 4oz serving. Match this with a 3 ounce sweet potato and a cup of broccoli for an excellent post training meal.
Eggs and egg whites
The simplest and purest form of protein is found in an egg white. Each egg white contains 3.6 grams of protein, so having 4 whites would equal around 14 grams of protein. My gymnasts match this with a half a cup of protein rich oatmeal for breakfast and some berries for a great start to the day.
Nuts and Nut Butters
Almond butter adds 5.8 grams of protein per 2 tablespoons. Add this to a couple of rice cakes or along side and apple for a great pre workout snack. Or, add 1/4 cup of nuts to any salad post workout for healthy fats and protein punch.
Chicken
Chicken goes with anything! It adds 26.1 grams of protein per 4 oz serving. Try chopping up chicken and adding to 1/2 cup quinoa and 1/2 cup finely shredded broccoli with 1 tbs olive oil and balsamic vinegar! Yum!
Edamame or tofu
Who says soy isn't a great non-meat protein? A cup of edamame is a great post workout snack. Try 4 ounces of stir fried tofu or edamame beans (33.2 grams protein per cup) with a cup of snow peas, onions and 1/2 cup brown rice for a protein filled post workout meal! Drizzle with some low sodium soy sauce for a bit of flavor.
Greek Yogurt
This yogurt has the highest amount of protein and lowest amount of sugar on the market. Try substituting Greek yogurt for sour cream on chicken tacos or on baked potatoes with a few tablespoons of salsa! A cup of Greek yogurt adds 20.4 ounces of protein per serving.

Betsy McNally-Laouar is a personal fitness and gymnastics trainer certified in Sports Nutrition. She currently works with the elite and upper level gymnasts at Cincinnati Gymnastics creating training and meal plans. She also works with gymnasts all around the country online and through camps. If you need more help with gymnastics recipes, meal plans and fitness, check out her website, www.betsymcnally.com and email her at coach@betsymcnally.com
Related:
The Gymnastics Kitchen with Betsy: Meals with Meals
The Gymnastics Kitchen with Betsy: Pre/Post Workout Snacks