2016 Secret U.S. Classic
2016 Secret U.S. Classic: Most Anticipated Returns
2016 Secret U.S. Classic: Most Anticipated Returns
With Rio on the horizon, several important elite competitions will take place prior to naming the Olympic team, and the Secret U.S. Classic is the first sto
Jun 1, 2016
by Justine Kelly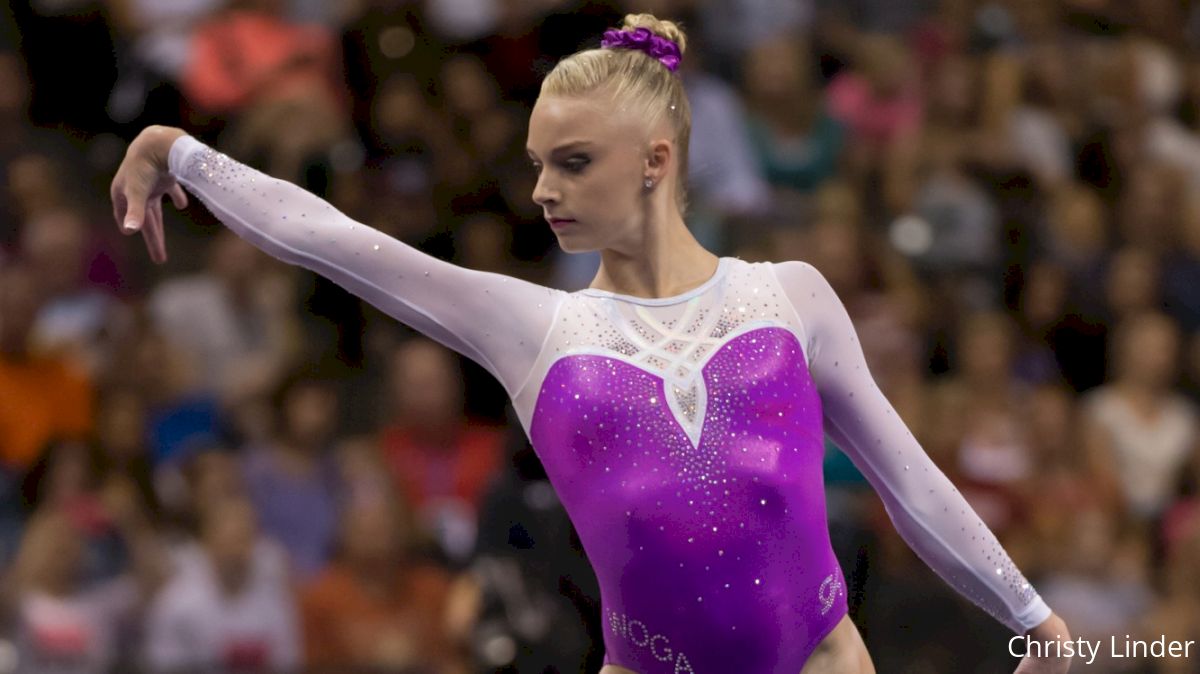 With Rio on the horizon, several important elite competitions will take place prior to naming the Olympic team, and the Secret U.S. Classic is the first stop.
This year's Classic will feature junior and senior competitions on Saturday, June 4, in Hartford, Connecticut. The junior competition will start at 1PM EST, followed by the senior competition at 7PM EST.
The top elite gymnasts from the U.S., including world champions
Simone Biles
,
Gabby Douglas
, and
Aly Raisman
​, will travel to Hartford for the Classic.
It will also mark the return of gymnasts who have not competed in almost a year, so it will be exciting to see if they improved or learned new skills.
Check out our breakdown below of the most anticipated returns we can look forward to at Classics this year.
Alyssa Baumann
A member of the 2014 World Championship team that won the gold medal in Nanning, Baumann is considered one of the best balance beam workers in the country. She won back-to-back silver medals at Nationals in 2014 and 2015.
Baumann's last major appearance was at Nationals a year ago, where she tied for seventh in the all-around, 10th on bars, second on beam, and ninth on floor. Check out her beautiful beam routine below, which scored a 15.15 (6.3 D-score):


Jazmyn Foberg
Foberg is the 2014 Junior National champion. She placed a close second to teammate Laurie Hernandez at the 2015 Junior Nationals. A strong all-around gymnast Foberg is particularly good on bars. In that event, she competed with a 6.2 D-score at Junior Nationals last year, where she scored a 14.8 on the first day of competition.
Foberg has been out with an injury for a while, and hasn't competed since Nationals. Check out her bar routine from last year:


Rachel Gowey
Gowey's last competition was the Pan-Am Games in July, where she helped the U.S. team win a gold medal. Gowey put up stellar performances on bars and beam, scoring a 14.75 and 14.5, respectively. She also won a gold medal on uneven bars with a 14.725 (6.3 D-score).
Gowey's best event is definitely uneven bars, and she proved this at Nationals earlier in the year as well. On Day 1, she notched a 6.5 D-score and scored a 15.35. It will be interesting to see how she has improved over the past year. Check out her bar routine from 2015 Nationals below:
Madison Kocian
The return of superstar World bar champ Kocian is highly anticipated after a recent ankle injury that kept her from competing in big international meets like Jesolo and Pac Rims this year. Kocian is surely one of the nation's top bar workers, combining beautiful, clean form with an effortless approach to difficult combinations. She competed at the WOGA Classic earlier this year before her injury, but hasn't seen the competition floor since.
Kocian's wealth of experience and the way she has proven consitencty under pressure makes her a big contender for Rio. Watch her bar routine from Worlds in 2015, scoring a 15.366 to earn the gold in a four-way-tie for first.
All videos via
USAG
Related:
Roster Released: 2016 U.S. Secret Classic