Techniques & Drills For Switch Leaps & Switch Variations
Techniques & Drills For Switch Leaps & Switch Variations
Switch leaps are a crucial building block in gymnastics dance and it's rare to see an optional beam or floor routine without a switch leap variation. These
Jan 24, 2016
by Becca Reed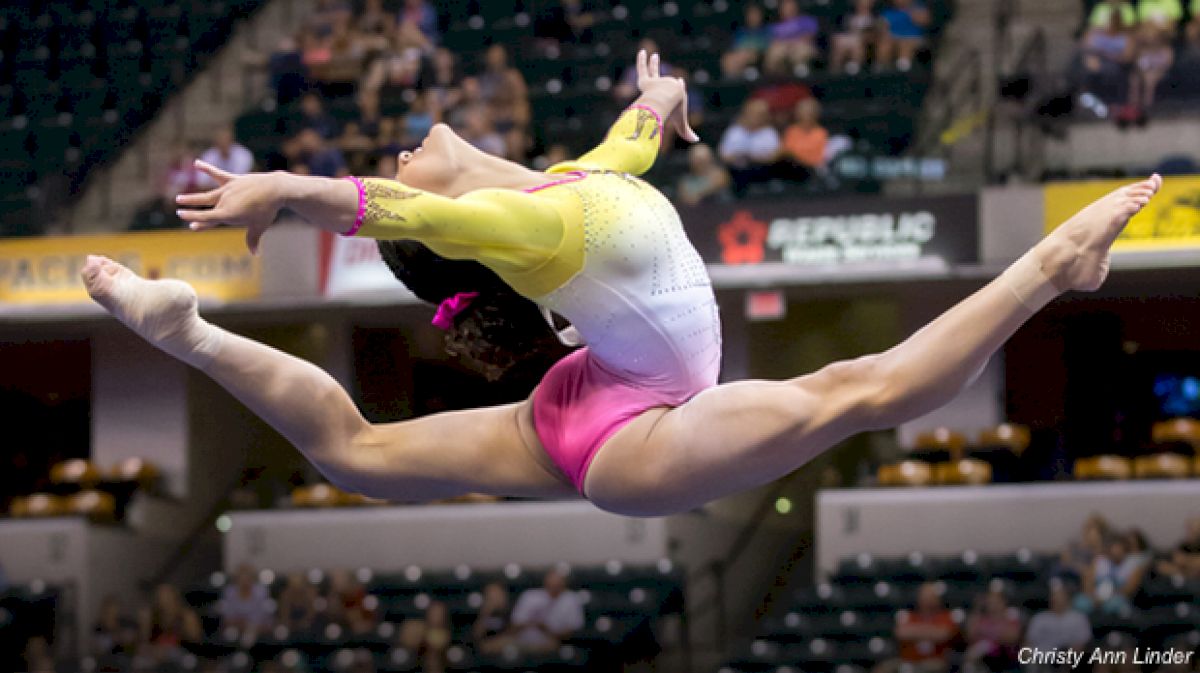 Switch leaps are a crucial building block in gymnastics dance and it's rare to see an optional beam or floor routine without a switch leap variation. These leaps are great for fulfilling requirements as well as working out of to create combinations for bonus and beauty.
These leaps may seem simple to learn, but mastering them correctly does take practice. Below are a few different drills from our
library of technique videos
that focus on learning and perfecting the switch leap and other switch leap variations.
Switch Leaps:
Let's start with the end goal and talk about what a perfect switch leap should look like. This video explains the three different stages of the switch leap, how to make sure a gymnast hits the correct positions, and evaluating maximum hip rise.
Now onto some specific drills! These simple yet highly effective drills use panel mats to increase height and power in leaps.
These next drills help gymnasts reach full (and over) split so there is no question about whether or not the gymnast will receive credit.
Switch Sides:
For some switch variations, we'll start with the common switch side. Below are progressions for the switch side leap from a beginner first learning the leap through to an advanced gymnast increasing the height and split in the leap.
From a judges perspective, Hillary Carlson from Illinois talks about the switch side leap and focuses on the amount of split the leap has before turning to the side straddle portion of the leap. Watch Carlson evaluate some switch side leaps and point out improvements.
Switch Rings:
Another type of switch skill ends in a ring position. For gymnasts who are naturally flexible, these drills help to enforce the correct position so the gymnast can feel when they hit the ring. For gymnasts not as naturally flexible, the drills help to increase flexibility and determine whether or not the ring leap is a good fit for the gymnast.
More:
Drills for leap series and bonus connections
Leg strengthening dance drills
Jumping dance drills
Scissor run variations

Knee split drill for leaps on beam
Related:
Full Library of Technique and Drill Videos
Perfect Your Pirouette