2014 WOGA Classic
Six Must-See Routines from a Busy Weekend of Gymnastics
Six Must-See Routines from a Busy Weekend of Gymnastics
With the Gymnastike team covering seven gymnastics meets last weekend, you likely overlooked some stunnng performances. Below are the best of the best - co
Feb 12, 2014
by Anne Phillips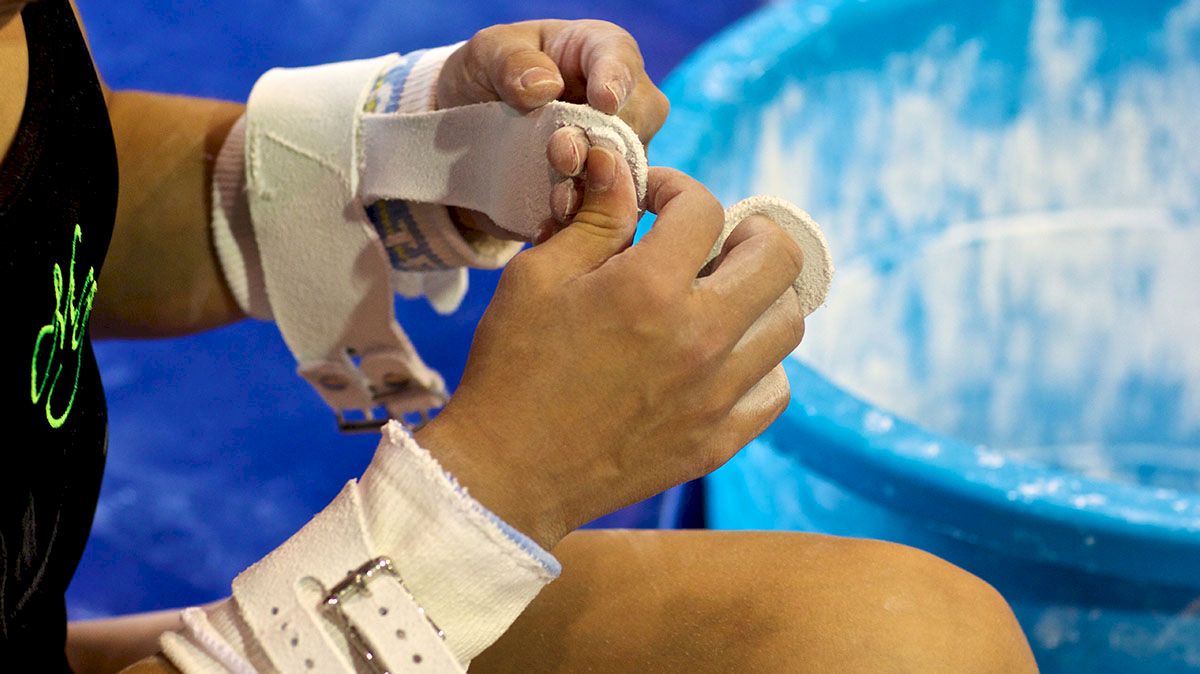 With the Gymnastike team covering seven gymnastics meets last weekend, you likely overlooked some stunnng performances. Below are the best of the best - competition routines so amazing that we suggest you immediately stop what you are doing and go watch these routines. Here we go!
Freshman Nicole Medvitz was gorgeous on beam Saturday against Nebraska. Her routine includes unique choreography and really displays her flexibility. She earned a career high 9.825 with potential for improvement on the dismount. As a club gymnast, Medvitz won 3-straight Level 10 J.O. National beam titles for ENA Paramus.
#5 - TCT elite Abby Paulson, Floor - IGI Chicago Style
We all fell in love with little Abby Paulson after her feature in our Off the Mat series. Watch Abby's hard work pay off with her amazing 9.775 floor routine at the 2014 Chicago Style. She also won the all around for her age division but plans to peak this summer and make the elite U.S. Junior National team. Watch Abby win floor here.
#4 - Flames Level 10 Kari Lee, Beam - WOGA Classic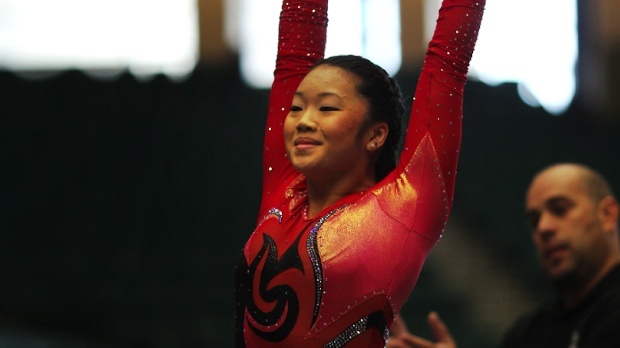 Kari Lee of Flames absolutely owned the beam at the 2014 WOGA Classic level 10 competition. She won the title with a 9.575. Lee admitted she was a surprised the routine didn't score higher, and we completely agree. She nailed her back handspring to two layouts series and stuck her double twist dismount. Lee qualified to her 3rd-straight Nastia Liukin Cup by breaking 39 in the all around last weekend at the Classic Rock Invite. Watch for Lee in Greensboro at the Nastia Cup. In the meantime, check out this ridiculously solid beam routine.
#3 - Twistars USA Level 10 Delanie Harkness, Floor - WOGA Classic

Coach John Geddert has found his next elite and she looks a whole lot like a young Jordyn Wiber! 12-year-old Delanie Harkness was all smiles during her floor performance at the 2014 WOGA Classic and was rewarded with a 9.625. Harkness is eligible for the 2020 Olympics and will turn 18 during the Olympic year. Get the first look at Harkness this season. You can also watch her in Beyond the Routine here.
#2 - AOGC Level 10, Camden May, Floor - Brestyan's Las Vegas Invite
Level 10 Camden May, one of the tallest gymnasts in the competition, stole the show on floor at the 2014 Brestyan's Las Vegas Invite. Her captivating AOGC choreography really highlighted her long lines, and her roundoff to triple twist first pass takes the routine to the next level.
Watch May's floor performance:

Watch more videos from the Brestyan's Las Vegas Invite on Gymnastike
Honorable mentions:
Amy Tinkler of Great Britain's 1st place floor at the WOGA Classic - VIDEO
Alyssa Baumann's winning beam routine at the 2014 WOGA Classic - VIDEO
Junior elite Jordan Chiles on floor at the Brestyan's Las Vegas Invite - VIDEO
Emma Sibson's 9.95 front pike half out vault - VIDEO
LSU Senior Sarie Morrison's clutch 9.975 vault - VIDEO
Gracie Day's stunning floor performance (and toe point!) at WOGA Classic - VIDEO