Watch the US Championships gymnastics event live on FloGymnastics June 1-6, 2021. Replays available on demand.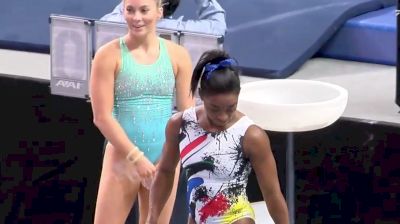 Simone Biles Yurchenko Double Pike & MyKayla Skinner Amanar - 2021 US Championships Training
Jun 4, 2021
Watch Simone Biles train her new yurchenko double pike vault, and MyKayla Skinner train her Amanar vault, at the 2021 US Championships podium training.