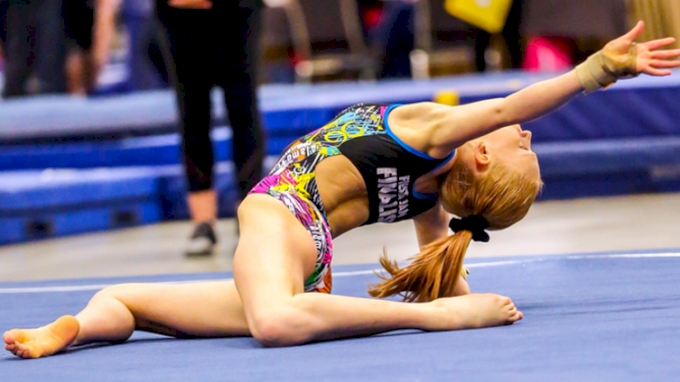 Hosted by Aerial Athletics, the Alamo Classic will be held the second weekend in January and you can watch live on FloGymnastics!
The Fiesta Jam event finals is the highlight event of the weekend.
Qualifying Procedure
Due to a large number of level 9/10 athletes in the 2019 Alamo Classic, qualification to the Fiesta Jam will be as follows:
For each Level 9 or 10/Open session:
The top 2 or 3 athletes (depending on the session) on each event in each session will qualify to finals regardless of age group.
The event winner on each apparatus will not automatically qualify.
An alternate will be named on each event in each session.
Alternates will be called upon to replace athletes from their original session of competition; Alternates will only be called to compete up until the start of Fiesta Jam Open Stretch.
Gymnasts are limited to competing on 2 events in the finals.
If an athlete qualifies for more than 2 events, the events they compete in finals will be based on the event with the highest placement, not on the event with the highest score. If the placement is the same, the highest score will determine the event.
Ties will be broken by the highest All-Around score.
The top 2 to 3 athletes, depending on the size of the session (all age groups combined), on each event in all level 9 and 10 sessions will qualify.
For the Fiesta Jam, athletes are limited to 2 events.
Finalists will be announced following each awards ceremony. Coaches, parents, and athletes will receive info at that time including schedules. Finalists will receive additional embellishment to their Alamo Classic leotard. Alternates will also be named; they will be invited to attend in case of last-minute scratches.