Gymnastike will provide video coverage of the 2013 Brestyan's Invitational in Boston which will showcase some of the top optional gymnasts on the east coach.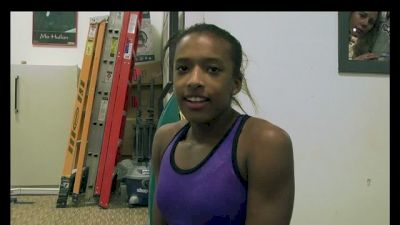 Catching Up With Brestyan's Khazia Hislop
Mar 14, 2013
Khazia Hislop is a level 10 gymnast training at Brestyan's. Khazia is known for her incredible tumbling and opens her floor routine with a punch double front. She will graduate from high school in 2016.