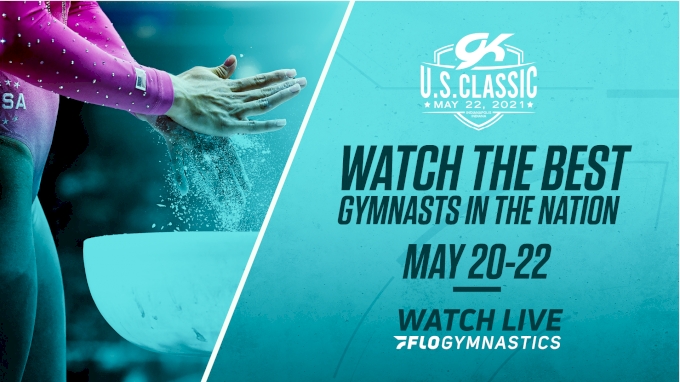 Find all of the gymnastics news, videos, routines, and info on the 2021 GK US Classic and & Hopes Championship. Watch live May 20-22.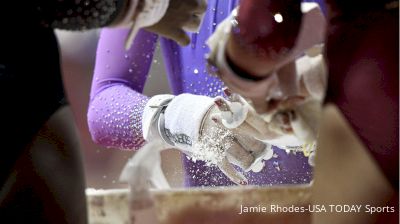 2021 GK US Classic Senior Women International Broadcast
Mar 25, 2021
Watch 2021 GK US Classic Senior Women International Broadcast live May 22 on FloGymnastics! Replays available on demand.
USA Gymnastics announced that the 2021 GK U.S. Classic and corresponding GK Hopes Championships have been relocated from Hartford, Conn., to Indianapolis due to local COVID-19 restrictions and logistical challenges created by the ongoing pandemic. Originally scheduled to take place May 21-22 at the XL Center, these events will now be held on the same dates at the Indiana Convention Center, where USA Gymnastics recently held a safe and successful three-day national competition.
The GK U.S. Classic, which features junior and senior divisions, is an important stop on the Road to Tokyo, serving as the final opportunity for female gymnasts to qualify for the 2021 U.S. Championships slated to take place June 3-6 at Dickies Arena in Fort Worth, Texas. Those who have already qualified for U.S. Championships – the national championships for men's and women's artistic gymnastics – will look to build confidence as the premier events season progresses.
The GK Hopes Championships serve as the culmination of the Hopes season for aspiring gymnasts in the 11-12 and 13-14 age divisions. The top 18 Hopes athletes in each division will qualify to the GK U.S. Classic based on their performances at the 2021 American Classic, which will be held in Indianapolis at the training center April 24-25.
The GK U.S. Classic senior competition will be televised Saturday, May 22 on NBCSN, following the junior competition earlier in the day, which will be broadcast on FloGymnastics. The GK Hopes Championships will take place Friday, May 21, and will also be available on FloGymnastics.