FIG
U.S. Artistic Gymnasts Earn Six Medals Day One Of Junior Pan American Games
U.S. Artistic Gymnasts Earn Six Medals Day One Of Junior Pan American Games
U.S. athletes claimed six medals on the first day of artistic gymnastics apparatus finals Sunday at the Junior Pan American Games
Nov 28, 2021
by FloGymnastics Staff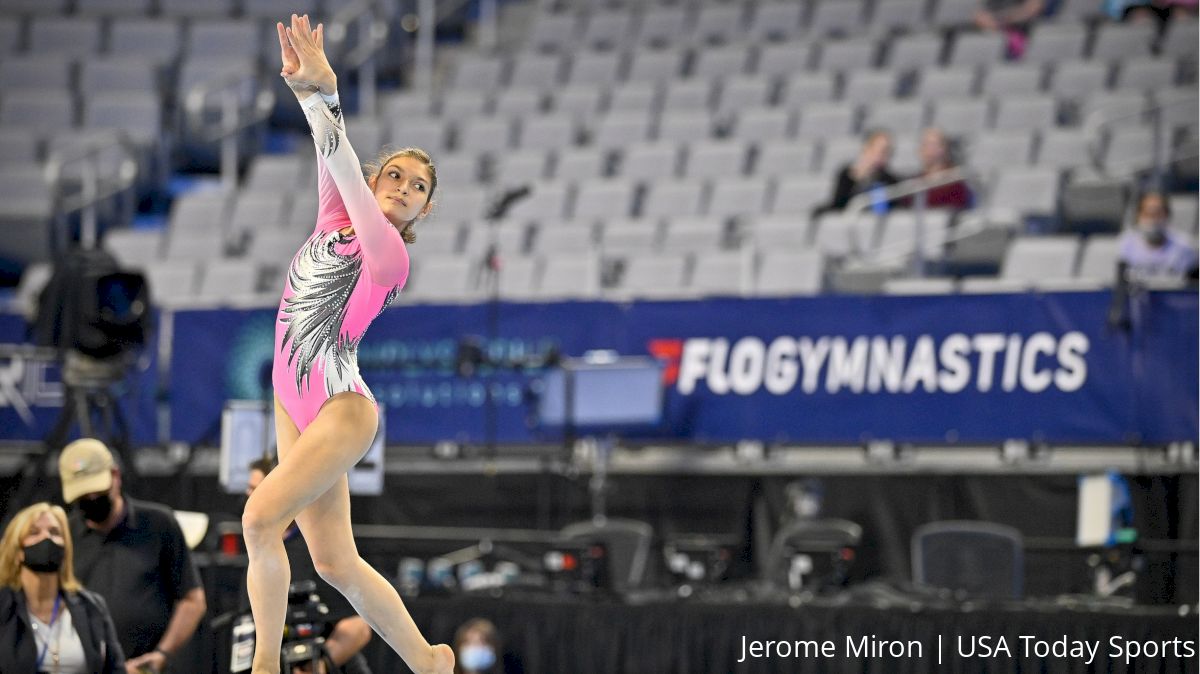 CALI, Colombia, November 28, 2021 – U.S. athletes claimed six medals on the first day of artistic gymnastics apparatus finals Sunday at the Junior Pan American Games in Cali, Colombia. Madray Johnson of Dallas, Texas/WOGA Gymnastics, Toby Liang of Roswell, Ga./Roswell Gymnastics, David Shamah of McKinney, Texas/WOGA Gymnastics, and Tiana Sumanasekera of Pleasanton, Calif./West Valley Gymnastics each added a second gold medal to their haul following U.S. wins in the men's and women's team finals at the Coliseo el Pueblo earlier in the week.
Liang delivered a gold medal performance on floor exercise to kick off the afternoon. His 13.366 outpaced silver medalist Luciano Letelier of Chile (13.166) and Ariel Villalobos of Costa Rica (13.133) who took bronze.
Sumanasekera topped the vault field with an average of 13.950 (14.300, 13.600). Teammate Katelyn Jong of Allen, Texas/Metroplex Gymnastics earned silver with a 13.933 (14.266, 13.600). Andreza Lima of Brazil rounded out the top three with a 13.083 (13.266, 12.900).
Shamah's 12.666 on pommel horse led all competitors. He edged Edward Alarcon of Peru (12.600) and Gustavo Miguel Pereira of Brazil (12.500) for gold. Liang finished fourth with a 12.200.
Johnson led the way on uneven bars with a 13.433, while Kailin Chio of Las Vegas, Nev./Gymcats Gymnastics secured the bronze medal with a 12.200. Aurelie Tran of Canada (13.100) was second.
All-around champion Vahe Petrosyan was also in action on still rings. He finished fourth, earning a 12.766. Shamah (12.233) was seventh. Jabiel Polanco of the Dominican Republic took the top spot with a 13.133. Alarcon (12.900) and Villalobos (12.833) were second and third, respectively.
The artistic gymnastics competition will conclude Monday with the men's vault (Liang), parallel bars (Petrosyan and Shamah) and horizontal bar (Cole Partridge of Bountiful, Utah/USA Gymnastics World and Petrosyan) finals, and the women's balance beam (Johnson and Jong) and floor exercise (Chio and Jong) finals, beginning at 1 p.m. ET.
About USA Gymnastics
Based in Indianapolis, USA Gymnastics is the national governing body for gymnastics in the United States, encompassing seven disciplines: women's gymnastics, men's gymnastics, trampoline and tumbling, rhythmic gymnastics, acrobatic gymnastics, gymnastics for all (a.k.a. group gymnastics) and, most recently, parkour. USA Gymnastics sets the rules and policies that govern the sport of gymnastics, including supporting the U.S. Gymnastics Teams for the Olympics and World Championships; promoting and developing gymnastics on the grassroots and national levels, as well as a safe, empowered and positive training environment; and serving as a resource and educational center for the more than 200,000 members, clubs, fans and gymnasts throughout the United States. The organization is deeply committed to creating a culture that encourages and supports its athletes and focuses on its highest priority: the safety and well-being of athletes and our community.