Here's The Top Routines You Missed at Metroplex
Here's The Top Routines You Missed at Metroplex
There were tons of rewatch-worthy moments at the Metroplex Challenge, but here's our top three.
Feb 15, 2021
by Miranda Martin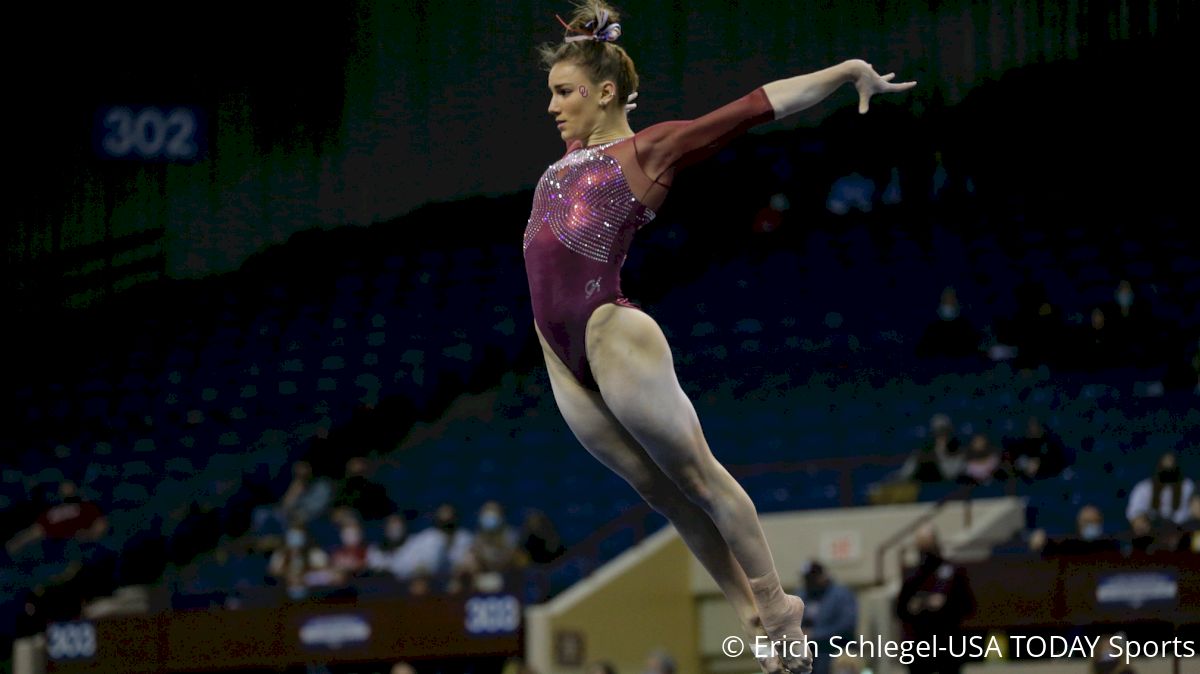 This weekend Fort Worth hosted the Metroplex Challenge, a competition featuring not only some of the best college teams in the country, but over 200 top Level 10 gymnasts.
College Highlights
This year, Metroplex featured the University of Oklahoma, Texas Woman's University, and Centenary College of Louisiana, who placed in that order for the team competition. There were tons of rewatch-worthy moments, but here's our top three.
Oklahoma senior Anastasia Webb kicked off the 2021 Metroplex Challenge with her second career perfect ten and first on vault. Webb had a great competition, taking first on vault, beam, and floor, and fifth on bars, and all four routines are worth re-watching.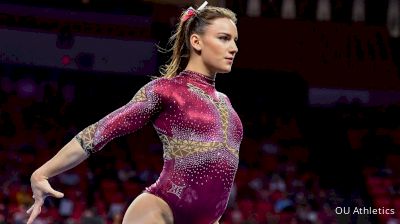 Jordan Draper also had an incredible competition at Metroplex, tying for first on bars and second on floor. On both events, Draper scored a 9.900 and tied with teammate Vanessa Deniz.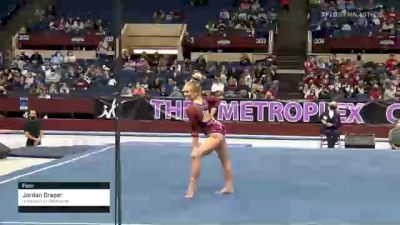 3. Daisy Woodring | Vault
Texas Woman's University set five new career highs at the Metroplex Challenge, three on vault and two on bars to finish second as a team. One of those was Daisy Woodring's new career-high on vault, a 9.900.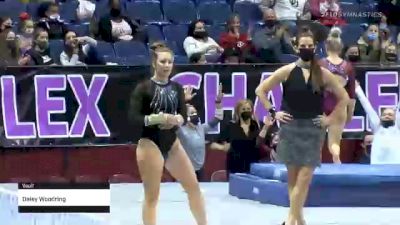 Level 10 Highlights
The level ten field was very competitive this year at MetroPlex, giving us a ton of strong performances. Here are our top three must-see moments.
A top gymnast from WOGA, Sloane Blakely hit a huge 39.275 all-around. She placed first on vault, bars, and beam, scoring a 9.900 on both vault and bars, and a 9.750 on beam. Blakely took second on floor with a 9.725, but her bars is our favorite from this competition.


Competing at her home meet, Kamila Pawlak of Metroplex Gymnastics had a great competition. Her highest was a 9.800 on bars, where she took first along with first all-around and on vault. Her beam was incredible, where she scored a 9.600 and took home silver.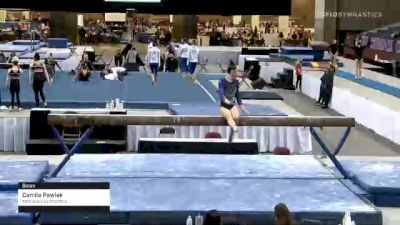 Unlock this video, live events, and more with a subscription!
Get Started
Already a subscriber? Log In
Leah Smith of WCC had a stellar competition as well, earning a 39.125 in the all-around. Bars was her highest-scoring event of the weekend, earning her gold in her age group with a 9.950.