2020 Elevate the Stage Toledo
After A Whirlwind Season Start, Minnesota Hopes To Score Big At Elevate
After A Whirlwind Season Start, Minnesota Hopes To Score Big At Elevate
Minnesota women's gymnastics is in the running for the Big Ten regular-season championship at Elevate the Stage Toledo.
Feb 17, 2020
by Katie Norris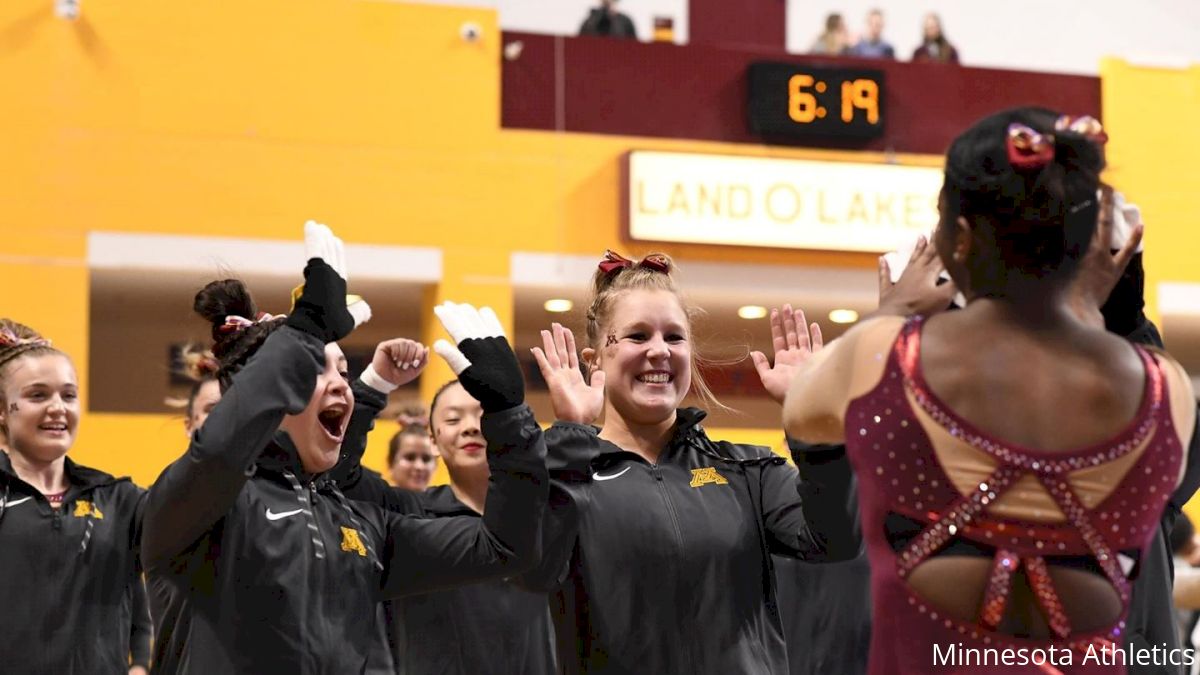 Minnesota just wanted to be ranked in the top 20 this season.
That seemed like a reasonable goal for the team in the fall, since it struggled to find its footing at the beginning of last season and eventually managed to build up to a 13th-place ranking by its close.
Watch 2020 Elevate the Stage Toledo LIVE!
But now, after a tremendous start that blew past all expectations, the Gophers are shooting much higher.
Armed with one of the best balance beam lineups in the country, Minnesota is currently ranked eighth in the country, with less than a tenth separating it from one of its biggest competitors: the University of Michigan.
The rivals will face off this weekend at Elevate the Stage, along with the rest of the teams in the Big Ten conference. Split into two sessions that will be streamed exclusively on FloGymnastics, the highest-scoring team at the competition will be crowned the regular-season Big 10 champion.
Last year Michigan took the victory with more than a point lead over second-place Minnesota. But if the start of the 2020 season is any indication, this year's competition could look very different.
Watch 2020 Elevate the Stage Toledo LIVE!
"We're just super excited to go compete," junior Lexy Ramler, one of the team's strongest all-around competitors, said. "Being with the team and getting the opportunity to compete for Minnesota is just a cool experience and we're excited to get out there."
This year Ramler scored her first perfect 10, and then her second just a week later—both on balance beam.
Getting these scores were important not just for Ramler, but for the entire team, Minnesota head coach Jenny Hansen said.
"I think that's huge because for us, getting a score like that, it just opens the eyes and says, 'hey, we can do that,' you know? And we have so many people that train so similarly to Lexy now in their consistency and their intentions and the turns that they take," Hansen said. "I think they realize it's not just her that it's possible for."
Watch the full replay of Minnesota, Army & Nebraska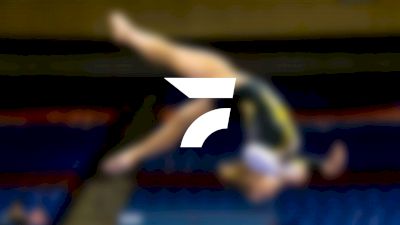 Unlock this video, live events, and more with a subscription!
Get Started
Already a subscriber? Log In
Minnesota is currently ranked second in the nation on balance beam, which could give them a significant edge at Saturday's competition. Part of the team's success on this event can be attributed to a returning lineup of gymnasts with ample confidence in themselves and each other.
"We're really fortunate and we have really the same beam lineup we had from the last half of the season on," Hansen said. "They just have a lot of confidence in what they're doing and the skills that they're performing, but they also have a great belief in each other, which I think is key on beam."
And it's not just balance beam where the Gophers stand out. Right now the team is ranked ninth on bars, with a season-high score of 49.500, compared to Michigan's high of 49.3750. They're also ranked 11th in the country on vault and 20th on floor, although senior Ivy Lu notes that the team still hasn't reached its full potential.
"We still haven't shown our best yet, and there's still a lot to improve upon," the senior noted. "So I think that's where we're putting our focus on right now."
Saturday's competition is on podium, which tends to give events like floor and vault a little more bounce and spring. The team prepares a little bit for this new setting, but Lu said they try not to make a big deal out of it.
Watch 2020 Elevate the Stage Toledo LIVE!
"We don't treat it as something extremely different," she explained. "People doing floor and vault may feel like it's a little easier on the body and stuff like that, but we don't take it as a big thing necessarily."
Elevate is also a great warm-up for the postseason, when many of the competitions are also on podium.
"I think it definitely just prepares us for those bigger meets when we are on podium so it's really nice and a great opportunity for us to remember what it feels like," Ramler said.
And while the team's eventual goal is to make it to nationals, right now its focus is on winning Saturday's competition. Make sure to stream the two-day Big Ten match-up live on FloGymnastics!
Watch Minnesota vs Iowa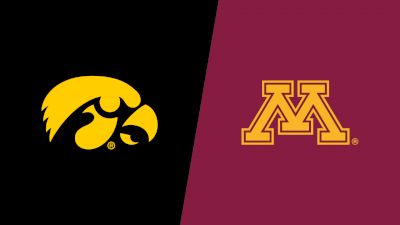 Unlock this video, live events, and more with a subscription!
Get Started
Already a subscriber? Log In