2019 Retrospective: The Gymnasts That Defined The Decade
2019 Retrospective: The Gymnasts That Defined The Decade
From Simone Biles to Aliya Mustafina, we look back on the greatest all-around gymnasts from 2010-2019.
Dec 31, 2019
by Katie Norris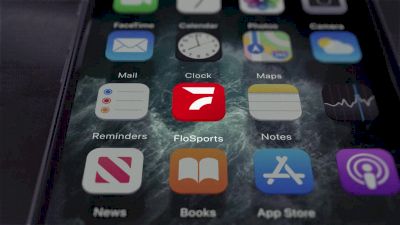 Looking back on the greatest all-around gymnasts from the past decade, and what to expect from 2020.
2010
The turn of the decade began with a renaissance for Russian gymnastics.
Formerly considered to be the epicenter of artistic gymnastics, the country had been struggling to regain its balance after the collapse of the Soviet Union in the early 90s, when many prominent coaches left the country and investment in the sport declined. The 2008 Olympics were perhaps the darkest hour for the nation, which didn't see a single medal in any women's team or individual competition.
But from the ashes rose a new superstar who would rekindle hope for Russian gymnastics. Aliya Mustafina, competing at her first major international meet as a senior elite gymnast, led Team Russia to win its first-ever gold medal as an independent nation at the 2010 World Championships in Rotterdam. She also made history by becoming the first gymnast since 1996 to qualify for the all-around finals and all four event finals, solidifying her potential as a world-class gymnast for many years to come.
Mustafina was crowned in the all-around competition after delivering four beautiful routines, edging out China's Jiang Yuyuan by more than a point. She also placed second on vault, bars, and floor, taking home a total of five medals—more than any other male or female artistic gymnastics competitor at Worlds that year.
While Mustafina's reign would continue well into the decade, reclaiming Russian glory along with it, a new player was emerging: the United States. Mustafina's gold medal would be the only non-US all-around title won at any World Championships or Olympic Games in the years to follow.
2011
Jordyn Wieber was the US golden girl in 2011. After winning the 2011 American Cup and Visa Championships, the first-year senior led the US team to its third-ever gold medal at the World Championships in Tokyo, outcompeting Russia by more than three points.
Despite being the youngest competitor at the competition, Wieber was the only member of the US six-person team to contribute four scores towards its first-place finish. She then went on to win the all-around title with a 59.382, narrowly beating Russia's Viktoria Komova by less than a tenth (Mustafina was unable to compete this year due to injury). Wieber also finished fourth on bars, third on balance beam, and sixth on floor, earning a total of three medals from the Championships.
While Wieber alone cannot be credited with the rise of US gymnastics, she certainly contributed to it. Her marquee performance at the 2011 Worlds kickstarted an era of dominance for Team USA, who has not lost a World or Olympic team medal since.
Unfortunately, Wieber's time in the limelight was cut devastatingly short. An unexpected champion rose up and led the US to Olympic dominance in 2012, surprising the world along with her. And Wieber—previously considered to be the best all-around gymnast in the world—missed out on a spot to compete in the Olympic all-around championships due to the federation's contentious two-per-country rule.
2012
The highest-scoring competitor at the 2012 American Cup—an important Olympic lead-up meet—was team alternate Gabby Douglas, whose performance did not count due to her unofficial status.
The event turned heads across the country, including former US team coordinator Marta Karolyi, who then enlisted Douglas to represent the US at several international competitions including the 2012 London Olympic Games. Nicknamed the "Flying Squirrel" for her sky-high single-bar release moves, Douglas was a part of the "Fierce Five" team that earned the US its second-ever team gold medal, eclipsing Russia by more than five points.
Douglas continued on to win the Olympic all-around title, becoming the first African-American gymnast and the first woman of color of any nationality to ever win an individual Olympic all-around gold medal. Her victory also made her the first American gymnast to ever win gold in both the team and individual competition at a single Olympic Games.
Douglas is often cited as a game-changer in the sport of gymnastics. Her 2012 Olympic performance made her a role model for many young gymnasts, and the 2016 US Olympic team was subsequently one of the most diverse (and successful) teams in Olympic history.
2013
If Douglas set the stage for a new wave of gymnastics legends, Simone Biles was the main event. Her massive tour de force began in 2013, when she was assigned to compete for the US at the World Championships in Antwerp and nabbed the all-around title ahead of teammate Kyla Ross and third-place finisher Mustafina. (There is never a team final after an Olympic year). In doing so, Biles became the first African-American woman to ever clinch a Worlds all-around title.
Although she wasn't yet competing with Biles-esque margins of victory, the braces-clad senior still had an impressive showing at event finals, taking home four medals including silver on vault, bronze on beam, and gold on floor. She also debuted her first of many eponymous skills at this competition: a double layout with a half twist.
The year after an Olympics is always a bit of a wash, with many of the world's best gymnasts taking much-needed time off from heavy competition. In hindsight, Biles's 2013 victory was significant—her first major win in what has now been a six-year undefeated streak. But at the time, Biles was just another promising US gymnast among a wave of new talent. Little did anyone know that she would become the best gymnast the world has ever seen, indelibly changing the sport for generations yet to come.
2014 & 2015
Biles defended her world title in 2014 and 2015, becoming the first woman to ever win three consecutive World Championships in gymnastics history. Her latter win was over Douglas, the reigning Olympic AA Champ, by a large margin.
Biles was now considered groundbreaking— a clear favorite heading into the 2016 Olympics in Rio. In announcing her 2015 win, The Associated Press wrote that "While Douglas' routines aren't quite on Biles' level in terms of difficulty, it's not her fault. At the moment Biles stands alone, as dominant in her sport as LeBron James, Serena Williams or Lionel Messi."
2013 to 2015 were perhaps the most important years for Biles, who began to come to terms with her greatness. She developed good habits in competition, learning how to consistently perform under immense pressure. These three years of high-level competition prepared Biles for Rio and the expectations that came with it.
2016
At the 2016 Olympic Games in Rio, Biles led Team USA to gold for the third time ever with more than an eight-point victory over the Russians. She also finished first in the all-around, confirming her status as the best gymnast in the world. Her teammate Aly Raisman finished second, and Mustafina took the bronze.
Biles also won gold on vault and floor, making her the first woman since 1984 to collect four gold medals at a single Games. After the competition, Biles famously said, "I'm not the next Usain Bolt or Michael Phelps, I'm the first Simone Biles," alluding to the media's frequent comparison of standout female athletes to their male counterparts.
Biles's performance in Rio cemented her in the history books as one of the most dominant athletes in any sport of all time. But she wasn't done—not even close.
2017
While Biles was taking a well-deserved break from competition, other gymnasts took the opportunity to bask in the spotlight. US fan-favorite Ragan Smith was expected to take the all-around title at the 2017 World Championships in Montreal following her win at both the 2017 American Cup and US Nationals, but she rolled her ankle in warmups at the competition and withdrew from the AA entirely. In her absence, first-year US senior Morgan Hurd stepped up, narrowly beating Canada's Ellie Black by a tenth of a point.
Hurd's victory was surprising considering she finished sixth at nationals, barely even making the Worlds team. However, her even and steady performances were enough to take the title at the post-Olympic Worlds. During event finals, Hurd also took home a silver medal on the balance beam.
Hurd would continue to be a reliable competitor for her country, helping Team USA secure gold at the 2018 World Championships. She also received the bronze medal for her all-around performance that year behind Biles and Japan's Mai Murakami, proving she could keep up with the Olympians. With five total Word Championship medals, Hurd is the seventh-most decorated American gymnast in the competition's history. She is currently vying for a spot on the US 2020 Olympic Team.
2018
Biles re-entered the gymnastics world in 2018, launching one of the greatest comebacks the sport has ever seen. She won US Nationals with more than a sixth-and-a-half point lead over reigning World Champion Hurd, the largest margin of victory since 2006 when the open-ended code replaced the 10.0 point system.
Biles went on to absolutely dominate at the 2018 World Championships in Doha despite spending the night before AA qualifications in the hospital with a kidney stone. She and her stone, which she nicknamed the "Doha Pearl," took the all-around title with a 1.6-point lead over Murakami despite several uncharacteristic mistakes, including two falls. She also debuted her new vault in qualifications, a Cheng with an extra half twist, which would officially be called "the Biles."
In addition to her individual performance, Biles snatched gold for her country once again, becoming one of the greatest gymnastics patriots the US has ever seen. This time the US Worlds team finished just shy of an almost nine-point lead over Russia, who took silver. Because the country medaled, Team USA earned an automatic 2020 Olympic berth along with Russia and third-place China.
2019
A lot was at stake for Biles heading into the 2019 World Championships. She needed to earn four medals at to surpass Vitaly Scherbo's medal count and officially become the most decorated gymnast—male or female—in the competition's history. Plus, Biles planned to debut two new and extremely difficult skills on beam and floor, which would be named after her if she could execute both of them to proficiency.
Before the competition her mom, Nellie Biles, told her to ignore the expectations and just "Be the best Simone." And that's exactly what she did.
Biles earned five gold medals at the 2019 World Championships, becoming the first gymnast to do so in a single Worlds since 1958. Her 25 medal count also beat Scherbo's 23, making her the greatest gymnast the competition has ever seen. In addition to these accolades, Biles successfully performed both the "Biles" on beam, a dismount with two flips and two twists, and the "Biles II" on floor, a tucked salto with two flips and three twists. The former skill was the subject of some controversy, as the International Gymnastics Federation (FIG) only rewarded the difficult dismount with an extra tenth due to concern for athlete safety.
A Look Towards 2020 & Beyond
At this point in time, there isn't any other gymnast in the world that really poses a major all-around threat to Biles. She would have to seriously falter in competition to be defeated, as her difficulty scores are miles ahead of her opponents'.
There has been discussion of a potential all-around threat in the form of US newcomer Sunisa Lee, who finished just shy of Biles at the 2019 US trials. However, she still averages around two points less than Biles in competition, and would have to put up a stellar score at the 2020 Games to nip at her opponent's heels. This is, of course, if she even makes the US team. Right now, Lee's chances at doing so are looking good, but she will have to continue to prove herself in a field stocked with ample US gymnastics talent.
Before Stuttgart, Biles announced that she was "99 percent sure" that the 2019 World Championships would be her last, alluding to a retirement after the Olympic Games next year in Tokyo. If this is indeed true, it's safe to assume that 2020 should be a huge year for the gymnast, who will be looking to close out her final Olympic Games with the same dominance and finesse that have defined her career.
The road to Tokyo is long, and much can happen between now and then. Stay tuned for FloGymnastics coverage of what's promising to be an exciting year for the sport of gymnastics.