10 Fun Gymnastics Conditioning Ideas To Try
10 Fun Gymnastics Conditioning Ideas To Try
Need ideas for conditioning gymnasts? Miranda Martin offers 10 fun conditioning drills and exercises to try.
Jun 17, 2019
by Miranda Martin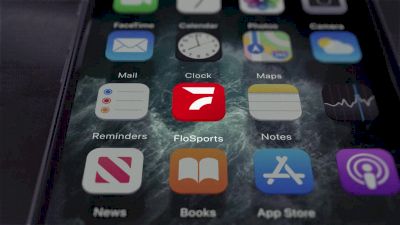 One great thing about summer in the gymnastics world is that practices are often longer since school is out, giving more time to focus on strength and conditioning. If you feel your gym or team is stuck in a rut and doing the same conditioning month after month, here are 10 new ideas to work with to create stronger gymnasts that love strength time (or just hate it a little less!).
1. Press Handstand Drills
If press handstands are a big part of your summer conditioning, but some of your gymnasts aren't quite sure how to make one just yet, this drill is very helpful. Keeping the gymnast's head on the block will force them to assume the correct body position, making it easier for them to complete a press handstand on their own. It also helps them focus on form, by taking off some of the difficulty. This drill really helps kids get out of the habit of cheating by jumping into the press and into good habits of doing the press correctly.
2. Suspension Straps
One creative way to do different strength drills is by using suspension straps. This video shows one way suspension straps can be used for push ups, but there are many other ways to use them as well. Some other common uses are pull ups, good mornings, lunges, hamstring curls, and planks.
3. Changing Up Rope Climbs
Whether you follow this challenge directly or change it a bit, varying traditional rope climbs is a great way to keep summer conditioning interesting and challenging. Simply climbing the rope can get boring, but this challenge switches things up. Chellsie Memmel also has many other strength challenges specific to gymnastics that she dubs "Chellsie Challenges" and posts once a week both to her Instagram account and Youtube channel that are worth a try.
4. Sliders
Sliders are great to use for strength and conditioning because there are so many different drills you can do with them! We love the ones in these videos because they work both strength and flexibility at the same time, but there are tons of drills to do with sliders. A great way to use sliders is to think of 5-10 different activities to do with them and put them in a series for gymnasts to complete.
5. Handstand/Plank Variations
While planks are great exercises for anyone looking to gain arm and ab strength, for gymnasts, this is a great idea that works on both strength and handstand shapes. Using a lower beam, gymnasts put their feet up and walk their hands out and in to a handstand and plank shape. If you want to add difficulty, stop to hold the plank a little longer.
6. Mat Pushes
During the summer, keeping up with cardio is so important because most people are not working routines just yet for the upcoming season. Rather than just making gymnasts jog or do sprints, one great way to work on cardio is to do mat pushes. This exercise can be adapted for gymnasts of any age or level by changing the mats. Panel mats are great for younger ones, while older gymnasts may need a larger mat and after awhile, can even use a larger mat with someone sitting on it. To make it even more fun, you could turn it into a relay race and either place two teams against each other, or time it and ask the gymnasts to beat their previous times!
7. Plyometrics Circuits
This video is one great example of a plyometric circuit, though there are many different plyometric drills to put together and use. Plyometrics are great for the same reason that mat pushes are, it is useful to use the leg muscles in this way to keep them toned and ready when season comes back around. Doing these drills in a circuit will also work on cardio and keep the leg muscles going without taking much of a break in between.
8. Quad Leans
This simple exercise will quickly become a favorite because it requires no setup and can be done anywhere, anytime! It strengthens the legs, but can also be done not only during strength and conditioning time, but just on the side on an event if the line is getting too long or you need an extra station.
9. Single-Leg Squats
Single leg squats are a great exercise to do, and doing them on a half bosu ball is even better because it works strength as well as balance. Like these two young gymnasts are demonstrating, it may be a good idea to have a partner for stability, at least at first or for younger athletes.
10. Abs Games
This "game" is sure to make doing abs much more interesting! It has the added bonus of building up teamwork. Especially if your gym switches groups after season, adding this to summer conditioning can help with team bonding and ab workouts at the same time.