Readers and fans have weighed in and here are the loveliest leos from the 2018 U.S. Championships!
Day 1 Poll Winner: Olivia Dunne's Shades of Purple Leo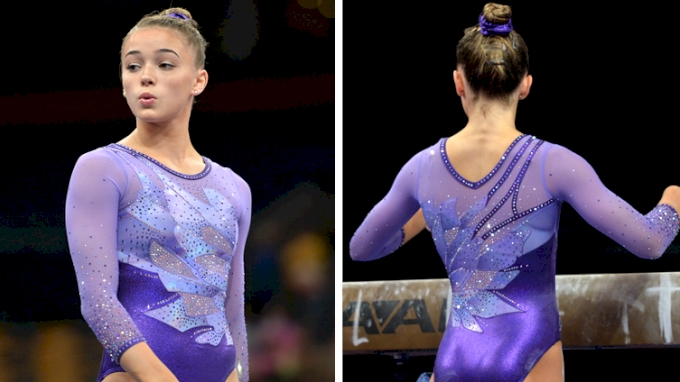 Dunne is known to help design her own stunning leos and this one was a 10.0! The leo's many aspects including the unique flower burst design, beautiful color shades, and scattering of rhinestones, combined together perfectly.
[polldaddy]=10092813
Day 2 Poll Winner: Jordan Chiles' Wonder Woman Leo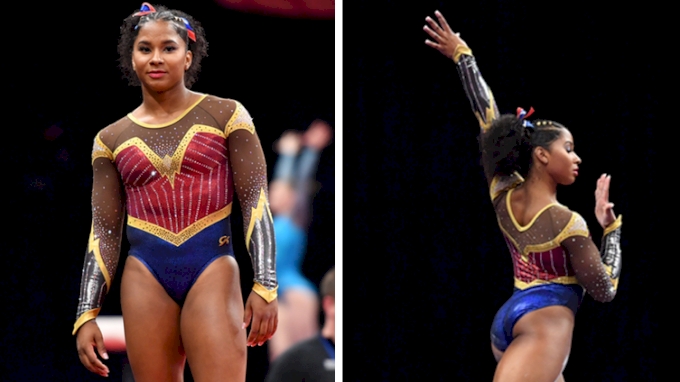 This super hero leo fit perfectly with Chiles' Wonder Woman floor music and she stood out from the field in her bold and powerful piece. This leo not only caught the eyes of gymnastics fans, but Gal Gadot as well who Tweeted, "Jordan Chiles! There are not many words I have to say. This routine says it all. 👏🏻👏🏻👏🏻 🙅🏻‍♀ #WomanofWONDER"
[polldaddy]=10099234