NCAA Gymnastics 2019 Season Hype: Olivia Trautman Leads The New Sooners
NCAA Gymnastics 2019 Season Hype: Olivia Trautman Leads The New Sooners
School is back in session, which means that your favorite NCAA gymnastics teams are also back in action.
Sep 4, 2018
by Justine Kelly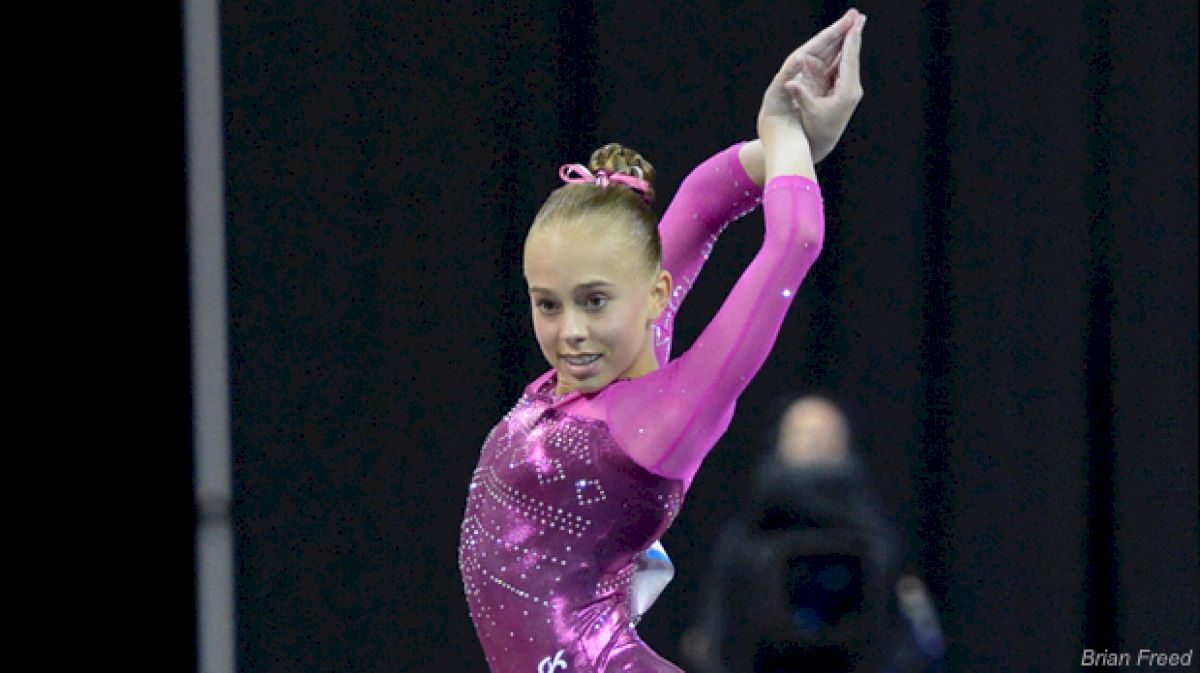 School is back in session, which means that your favorite NCAA gymnastics teams are also back in action with team retreats, strategy sessions, and hardcore conditioning. Though not every 2018-19 roster has been released yet, several are up online, allowing fans to have a look at the newcomers and how they might fit into the team.
We're making it easy for you and giving you a preview of some of the teams' newbies, what they accomplished at the J.O. level, and how we might see them fit on to future rosters.
This week, we're starting with the Oklahoma Sooners. The Sooners will need to fill holes in their lineups this year left by graduating seniors Natalie Brown, Stefani Catour, and AJ Jackson. That equates to two key spots in the beam lineup (left by Brown and Catour), two spots in bars lineup (Catour and Jackson), and one spot on vault and floor (Jackson). Check out the three freshmen and one transfer student who will be joining the team this year.
Olivia Trautman | Bringing the Yurchenko 1.5 & A Powerful Floor Routine
Former junior national team member Olivia Trautman is perhaps one of the most anticipated freshmen to join the Sooners. Trautman, like former club teammate Maggie Nichols, trained at Twin City Twisters under Sarah Jantzi. She was on the junior national team from 2014 to 2015, and she placed second on vault in the junior division at the 2014 P&G Championships. Trautman also has international experience, having competed at the City of Jesolo Trophy in 2015 as a junior and helping the team to a gold medal finish, in addition to finishing sixth in the all-around.
Oklahoma will likely want to use Trautman on vault and floor, in particular, filling those spots left vacant by Jackson. Trautman competed at the J.O. level this past year, placing first on floor and tied for second on vault in her group. She competed a big Yurchenko 1.5 at the 2018 J.O. Nationals, a 10.0 vault in the NCAA code, and she showed off some impressive tumbling on floor to score a 9.725.
Check out her floor routine below from 2018 J.O. Nationals — and note that big opening double layout:
Video via USA Gymnastics
Although floor and vault are perhaps her best events, Trautman is very capable on bars and beam as well, and she scored highly on both at J.O. Nationals, so the Sooners could really use her on all four events.
Allie Stern | Another Strong Yurchenko 1.5
Allie Stern is the second signed freshman joining the team this year. She previously trained at Perfect Balance Training Center in Charlotte, North Carolina, under the direction of Suzie Sanocki and Teshawne Jackson. Stern will be one to watch for the vault lineup; in her first season as a Level 10 gymnast (2017) she won the vault title in her group at J.O. Nationals. Stern is also capable of a Yurchenko 1.5, adding to the Sooners' arsenal of 10.0 vaults.
Check out her strong vault from the 2017 J.O. Nationals:
Video via USA Gymnastics
Walk-On: Emma LaPinta
Emma LaPinta from Kurt Thomas Gymnastics was originally slated to start at Southeast Missouri, but she announced in May that she would be joining the Sooners as a walk-on. LaPinta has great fundamentals in her gymnastics, showing off lovely toe point on all her skills. You can see this most in her beam routine.
Check out her routine from the 2017 Texas Prime Meet: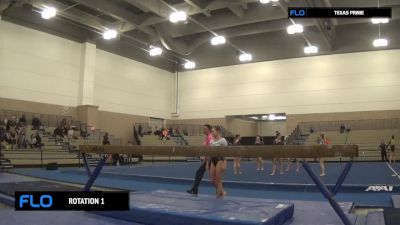 Karrie Thomas | Maryland Transfer Who May Be Key On Bars
Karrie Thomas is a transfer student from Maryland, who, in her freshman season, made the bars, beam, and floor lineups and was a key contributor for the team on all three events. In terms of where the Sooners might use her — bars and floor are two key events for Thomas, and they will likely want to use her on both. On bars, she held a season-high 9.875, and a season-high of 9.900 on floor. The key for Thomas, especially on bars, will be consistency and hitting all her handstands.
Other Lineup Considerations From The Veterans
In addition to the new members of the team, there are also returning athletes who may be used on new events that they may not have competed previously, or competed very little on. One example is Brenna Dowell, who typically only competes on vault, bars, and floor for the Sooners, but who is very capable on beam as well. She showed off an exhibition on the event last season, hitting her acro series and leap combination, and even throwing in a full twisting back handspring. If she can hit this routine consistently in practice, we may see her as an all-arounder for her senior season.
Another gymnast we'll likely see more of is Jade Degouveia, who is a junior this year. Degouveia has been great for Oklahoma on vault and floor, but was working through an injury for much of last season. Her Yurchenko 1.5 will be an important contribution for the team this year.
On beam, we hope to see more of sophomore Carly Woodard in the lineup. Woodard competed in five meets last season on beam and proved she's capable of scoring big — she hit a high of 9.95 in a meet against Florida and went 9.9 in her last two performances against North Carolina and TWU. We may see her in the lineup next year to replace either Catour or Brown.
There are also a few gymnasts who we haven't seen much in the lineups yet, such as sophomore Jordan Draper, who competed once on floor for the team last season, and senior Ashley Hiller, who did not compete at all last season after transferring from Florida.