Oksana Chusovitina To Compete AA In 2018 With New Bar Skill
Oksana Chusovitina To Compete AA In 2018 With New Bar Skill
Oksana Chusovitina is planning her return to the all-around for 2018 and even plans to debut a new skill on bars.
Dec 20, 2017
by Rebecca Johnson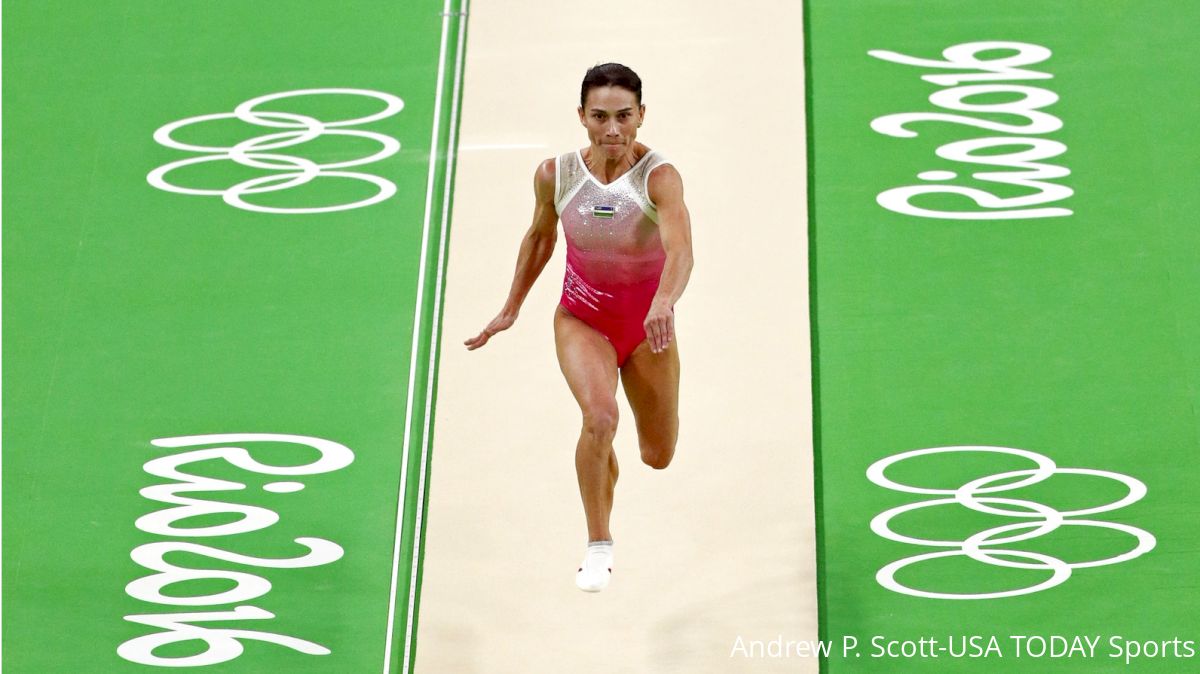 Forty-two-year-old gymnastics legend Oksana Chusovitina of Uzbekistan has announced that she will compete all-around in 2018, as reported by R-sport.
Chusovitina competed solely on vault at the 2017 World Championships this October and qualified for the event final, taking fifth. She competed a front handspring layout full and a Tsuk 1½ in Montreal.
In 2018, we'll get to see more of Chuso on more events. She already has her eye on the Asian Games in August and has been working up to competing all-around again for quite some time.
"Since January I've been preparing all-around and I'll be performing all-around events at all competitions, all four apparatus," she said.
At 42 years old, muscle memory is on a whole new level for Chuso, but she's a lifetime student of the sport.
"I remembered all my old elements; I even learned one new element on the uneven bars."
To close out 2017, Chusovitina is competing at the Voronin Cup in Moscow on December 19-20.
"I have not been to the Voronin Cup for a long time, I'm happy to take part in this tournament," she said. "I want to end the year well, so I come here, there are a lot of friends and good acquaintances here."