Q&A: Danusia Francis Details Gymnastics Return, Aims For Commonwealth Games
Q&A: Danusia Francis Details Gymnastics Return, Aims For Commonwealth Games
Danusia Francis recently announced the very exciting news that she has returned to gymnastics training with hopes of representing Jamaica in competition next year. She is aiming for the 2018 Commonwealth Games, which are being held in Australia.
Oct 24, 2017
by Rebecca Johnson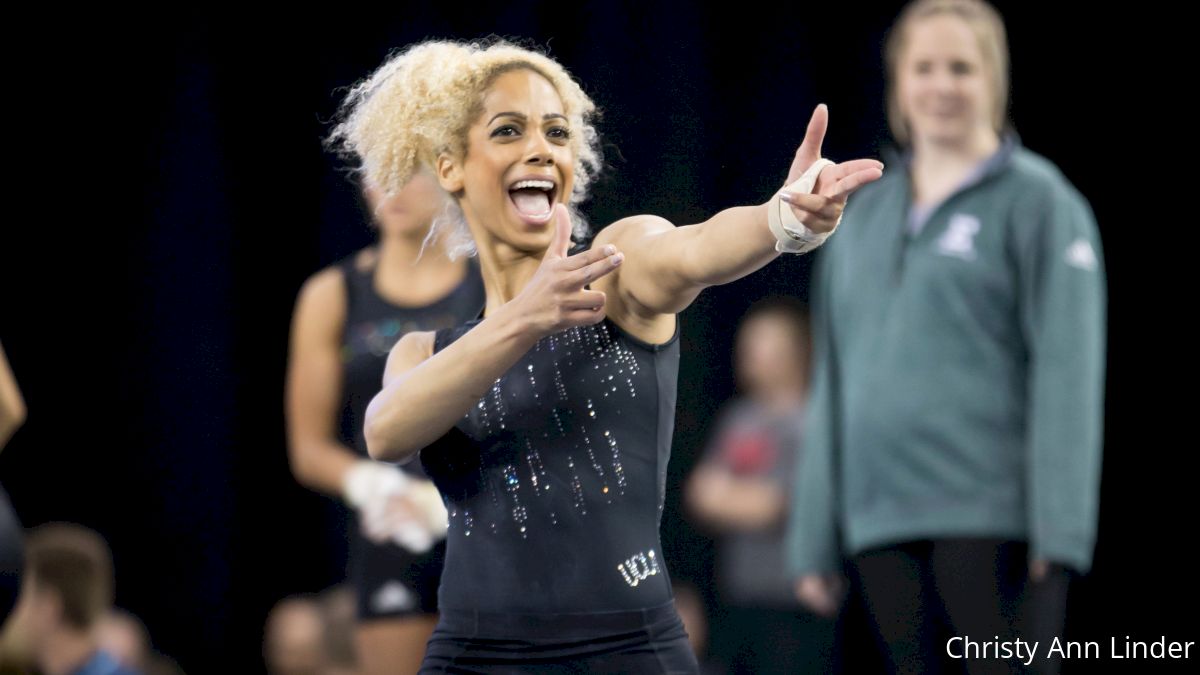 Danusia Francis recently announced the very exciting news that she has returned to gymnastics training with hopes of representing Jamaica in competition next year. She is aiming for the 2018 Commonwealth Games, held in Gold Coast, Australia, in April 2018.
After graduating from UCLA in the spring on 2016, Francis stayed involved in the sport though workshops and coaching, but had no plans of returning to competition. Over this past summer, she started feeling the itch and in September began training again at her home club in London, Heathrow Gymnastics Club.
Her video announcement led to lots of excitement in the gymnastics world, and Francis felt the support.
Seriously overwhelmed by everyones reaction and support! Thank you all so much!!!

— Danusia Francis (@danusiafrancis) October 22, 2017
We caught up with Francis to hear a little more about her last year and her comeback plans:
FloGymnastics: What were the highlights of the last year and a half after you graduated from UCLA? What have you been pursuing?
Danusia Francis: The first thing that sprang to my mind was going to Usain Bolt's birthday party. After competing for Jamaica I made some friends within the Jamaican team and when Usain was in England I got an invite to his birthday in London. It was amazing; I was so starstruck!
Also being able to give back to the sport . . . I created a workshop and went around to gym clubs in the U.K. giving a presentation and working with the gymnasts on beam confidence and floor performance, which has been so cool to get to pass on all that I've learnt. I have also been able to follow my dream of becoming a TV presenter. I haven't done any TV jobs yet but I have worked with different event coverage companies and YouTube channels, so that has been really cool. I will keep doing that and my workshop alongside training. One last highlight has to be choreographing with the England squad; I was so honored to get offered the role and it is so much fun getting to make up dances for them and work with them at their squads.
When you graduated from UCLA, did you have any intention of ever returning to competition?
No, not at all. I was having fun, living life, and enjoyed keeping up wth the sport through my workshops and loved being a fan during the Olympics, NCAA season, Europeans and worlds!
When did you decide that you wanted to get back into the sport? When did you get back into the gym for the first time?
I started thinking about it in July but was very busy in summer with my workshops and other things I had planned, so I gave myself August to really decide. I also lived two hours from Heathrow Gym Club where I trained at the time, but after accepting a coaching job at my old high school I was moving (my) house closer to West London where the gym is anyway, because my work was also too far from my current house at the time, so that all worked out well. I started going to the gym and training with the girls in September.
What did you miss most about doing gymnastics?
I missed the feeling of hitting a skill or routine perfectly, the feeling of hard work paying off. I love to compete and perform so I missed that the most and I can't wait to get back out there.
What made you officially decide to continue training and competing?
I didn't want to look back in 10 years time and think "what if." I graduated on a high from UCLA and it just seemed the natural thing to do was retire from the sport, but I wasn't injured . . . I still loved the sport. And with the Commonwealth Games being in the Gold Coast -- that definitely helped sway my decision. I emailed my coaches at Heathrow and they were very supportive and so was my family and friends, so I thought, 'Why not? I don't want to have any regrets.'
Did you consider coming back for World Championships in Montreal to represent Jamaica?
Jamaican Gymnastics did contact me about worlds, but as I mentioned I wasn't able to get back into the gym till September so it wouldn't have been feasible.
How has your recent training been? What skills have you gotten back already?
It has been good! I have got pretty much all my college skills/Worlds 2015 skills back now, and so just figuring out the new code and how best to work it for routines. We are also working on our Christmas Display, which I haven't done since 2011 at Heathrow, but they are always pretty spectacular so I am excited to be a part of it again. We do 12 shows over a week and I think it will definitely help me get my fitness up for early next year!
What is the first competition you are looking to compete in?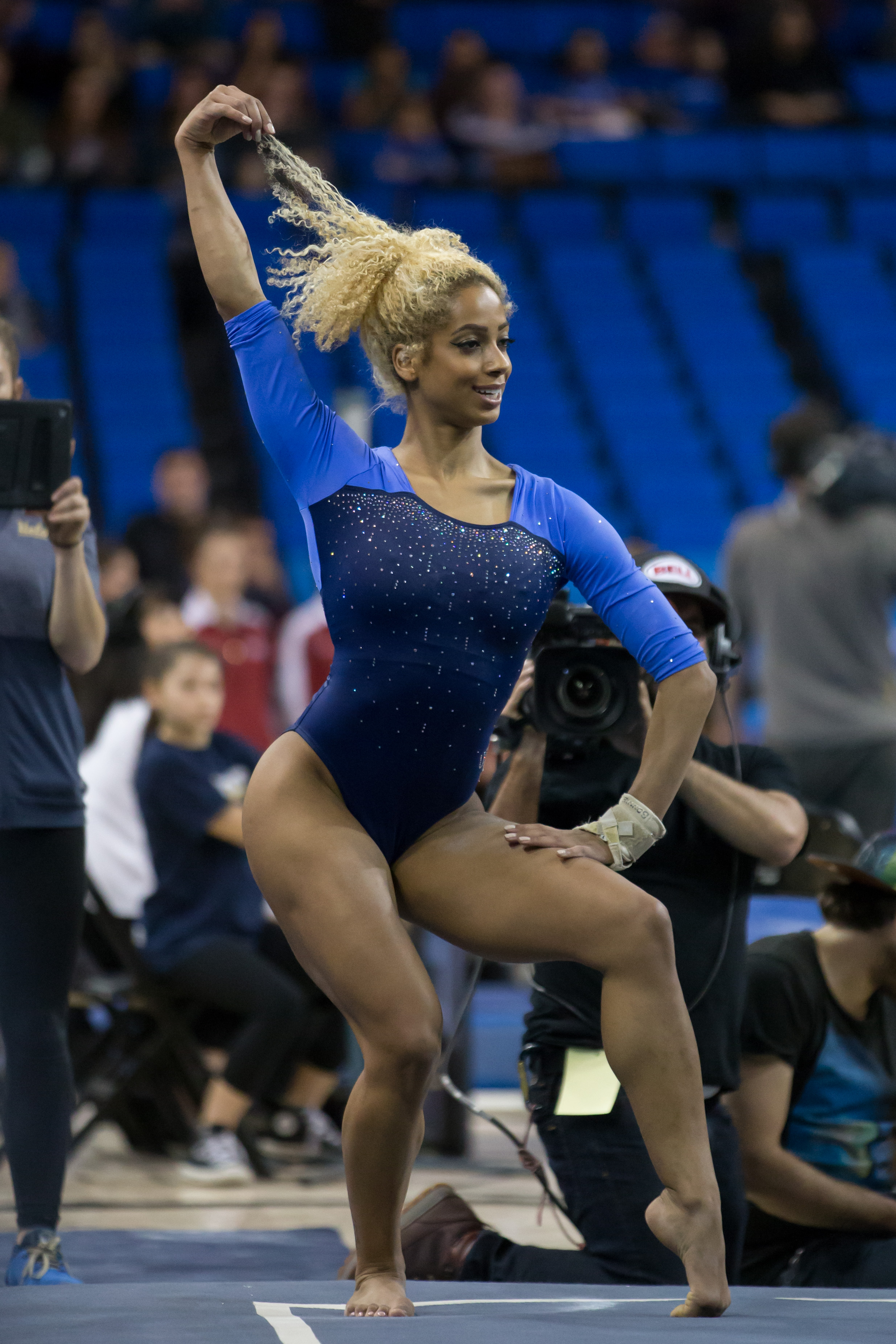 Possibly as a guest at the English Championships in February if I'm ready. (Then the goal is the Commonwealth Games.)
What are your long-term goals of this comeback?
Honestly just to have no regrets. I haven't set myself any longer-term goals than the Commonwealth Games right now.
What are you most excited about for the future?
To tell my children all the crazy and exciting stories from my long and fulfilling gymnastics career.
We are so excited to see Danusia back out on the competition floor in 2018!