Legendary Gymnastics TBT: Watch Andreea Iridon Do 115 Presses In A Row
Legendary Gymnastics TBT: Watch Andreea Iridon Do 115 Presses In A Row
When the Chinese gymnasts were cranking out upwards of 30 in a row during training at the 2017 World Championships, the video of Romania's Andreea Iridon resurfaced from a couple years ago. She does 115 presses in a row. Yes, you read that right. Nine str
Oct 19, 2017
by Rebecca Johnson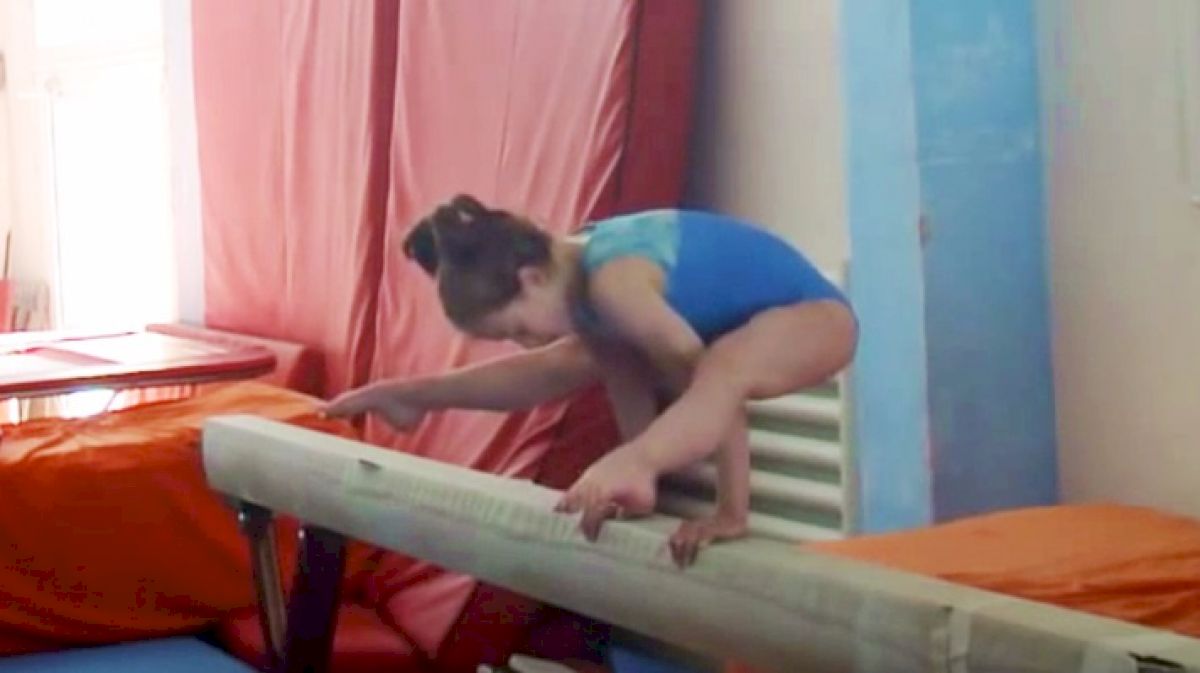 We all know press handstands are a staple in the lives of gymnasts. It's a skill that combines so many fundamental aspects of our sport -- strength, balance, control, and flexibility -- oh, and perseverance to learn the darn thing!
Generally gymnasts train around three to five at a time, or maybe even 10 for the superstars out there.
In wake of the Chinese gymnasts
cranking out upwards of 30 in a row
during training at the 2017 World Championships in Montreal, this legendary video of Romania's Andreea Iridon resurfaced from 2011. She does 115 presses in a row.
Yes, you read that right. Nine straight minutes of press handstands.
Well, that was unbelievable to say the VERY least. Iridon is no longer a competitive gymnast after retiring last year, but her display of machine-like press handstands is one for the ages.
Related:
Team China's Unreal Press Handstand Work At 2017 Gymnastics World Championships